Since 1985, October has been a month to help raise awareness and funds for those impacted by breast cancer. And this year, the month is especially meaningful to me. Less than two years ago, my mother was diagnosed with breast cancer shortly after her 60th birthday. After surgery followed by months of painful treatment, she's finally back to her energetic self again and, hopefully, cancer free.
Because I know how much the fundraising and support means to those with breast cancer, I love seeing the innovative ways that companies find to raise money for the cause. And this year, Carpet One Floor & Home is doing that with a beautiful designer set of Welcome a Cure welcome mats.
The welcome mats feature more traditional patterns as well as some designs created especially for the cause by top designers. Each is adorned with the signature pink ribbon to raise breast cancer awareness and 25% of the proceeds from every welcome mat sold is donated to the Breast Cancer Research Fund.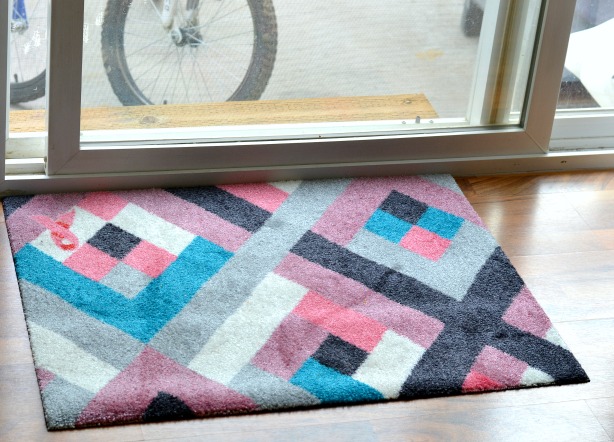 My personal favourite Welcome a Cure mat is this stunning geometric pattern from design expert Melissa Davis. Entitled "Street Art," it's a bold pattern that's great for adding a splash of colour to a neutral entryway. I can't wait to see how it looks in our new home when we move in next month!
To celebrate this great initiative, Carpet One Floor & Home is very generously offering one lucky Mommy Kat and Kids reader their own Welcome a Cure mat, a $35 value! To enter to win, just leave a blog comment with your favourite mat design.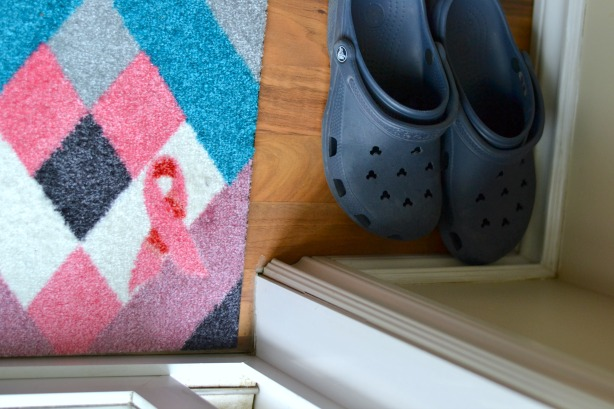 To me, the best thing about these mats is that they raise money for breast cancer awareness and research while also being a durable and beautiful addition to the home. And I love that the subtle pink ribbon lets everyone know the welcome mat supports finding a cure for breast cancer. Find these mats at Carpet One stores across North America and show your support for this worthy cause!