With summer over and school resumed, I can't help but want to let my boys hold onto the fun of their carefree summer days just a little longer. So, to celebrate the start of the new school year, I love surprising them with a fun new toy or two to enjoy on the weekends and after school.
This year, Zuru Toys provided me with the perfect toys to put smiles on their faces. And if you have a child with a fall birthday, or just want to surprise your little one for fun, these two toys are sure to fit the bill!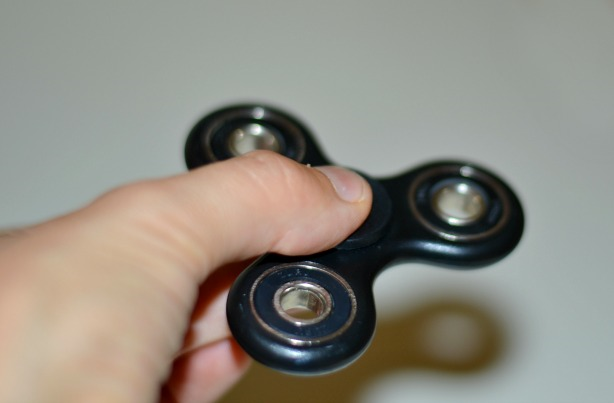 The Zuru Spinner is a high-quality version of the hottest toy of 2017. And the Zuru X-Shot Bubble Balls are a unique way to let kids burn off extra energy in a fun and safe way. I received two of each for my boys to test out and they couldn't have been more excited to start playing.
The Zuru Spinner features low-friction technology for up to three minutes of spin time. Zuru offers its spinners in fun designs including Marvel and DC themed styles. We received two classic spinners in black and white, and both my boys were so proud to show them off. These toys are also a great way to pass idle time; I sometimes play with one while the boys are getting their hair cut!
But the X-Shot Bubble Balls were the true hot toy of the year as far as Zackary and Benjamin were concerned. I must admit, I was a little nervous about letting them charge at each other in these inflatable balls at first, so I requested that they use them with friends of similar size instead.
But even with that minor restriction, both boys had a blast playing with the large blue and orange balls along with their friends. I liked that the balls featured sturdy handles to help the boys easily position the Bubble Balls correctly on their bodies, and the two different colours added a fun touch of competition to their playtime.
Zuru Spinners retail for about $10 and the X-Shot Bubble Balls are available for $90 each. Find them at select stores across Canada to let your kids enjoy summer-style fun for as long as possible before cold and snow have them stuck indoors!