Disclosure: I am part of the PTPA Brand Ambassador Program with Philips Avent and I received Compensation as part of my affiliation with this group. The opinions on this blog are my own.
Having a new baby again after almost ten years since my last has been so much fun. Once again, I'm getting back into a routine of breastfeeding, naps and interacting with my little one as he grows and changes.
I'm passionate about the importance of breastfeeding and until I'm confident that my baby is well-established with nursing, I won't introduce a bottle. But now that Cormac is at the two-month mark, I'm pretty confident that I can occasionally give him a bottle without turning him off the breast.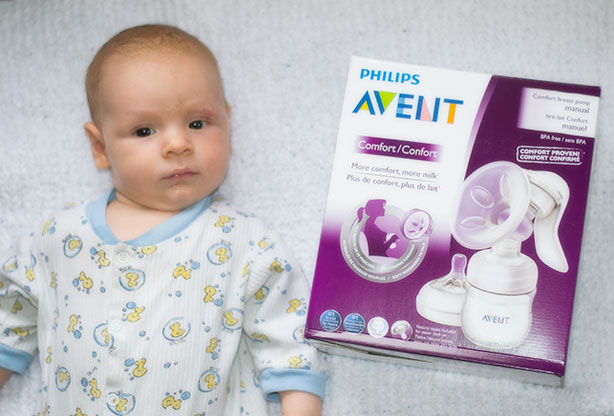 Of course, that means pumping. And with my older boys, pumping was never something that I was very good at. This time around, Philips Avent offered me the chance to try the manual Philips Avent Comfort Breast Pump. And since a lack of comfort was a big cause of my pumping issues in the past, I was thrilled.
This manual pump has a super compact design, which was something I really appreciated. Just one piece that screwed onto a bottle was all I needed to start pumping. The unique design of the pump also let me sit back and relax instead of leaning forward while pumping, an immediate plus. I positioned my breast and started pumping.
For me, the most uncomfortable part of pumping is the let-down and after a few pumps, I quickly remembered to start my milk myself by hand before pumping. That simple action had my milk flowing smoothly as soon as I switched to the pump.
The other lesson I quickly learned is that with this pump, there's no need to rush. Slow, steady pumping yielded plenty of milk in just a few minutes. I loved the measurements on the included Philips Natural bottle so that I knew exactly how many ounces I had pumped.
To better track and measure my pumping, I used the new Philips Avent uGrow app! This ingenious app is a fun and easy way to track my baby's development by keeping a record of feedings, sleeping time, growth and more. I used the Expressing section to record how long I had been pumping and how many ounces I saved.
Cleaning the Philips Avent Comfort Breast Pump when I was done was as easy as pumping had been. I recently went from a lifetime of handwashing to finally owning a dishwasher, and I was delighted to learn that every part of the Comfort Breast Pump is dishwasher safe! For those that prefer washing a pump by hand, a little warm, soapy water will have the pieces clean in a flash.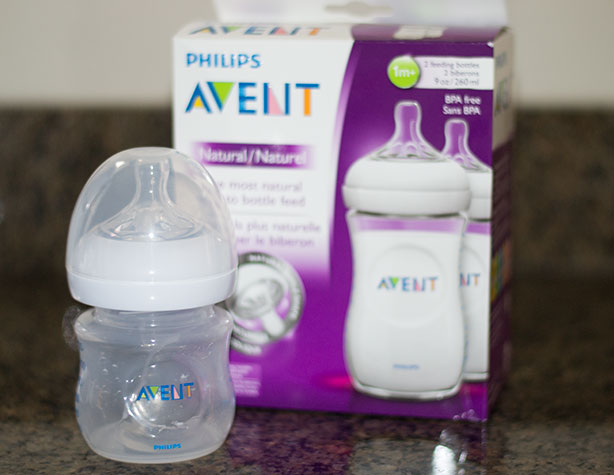 Since I work from home, I won't need to rely on bottle-feeding too often. But there are still occasions when I want to have milk on hand ready for my little one. I'm saving the milk I'm pumping right now for a night at the symphony my husband and I have planned for November. And with the Philips Natural bottle, I can be confident my baby will have an experience that's as close to breastfeeding as possible.
Both the Philips Avent Comfort Breast Pump and Philips Avent Natural Bottles are PTPA Award-winning products, and using this pump has made me appreciate why. For an occasional pumper like me, it's the ideal compact and effective way to ensure I'll be ready to give my baby a bottle when needed. And with the uGrow app, I can monitor my baby's feedings and my pumping to ensure I'm making the most of my pumping time!
The pump is available at stores across Canada and is compatible with all Philips Avent bottles and cups. If you want a pump that's easy to use, portable and comfortable, look no further. It's such an easy way to make sure you have milk for your baby when you need it!