When I was a child, I used to love it when my mom made traditional Finnish recipes for the family. And one of my favourites in the summertime was this Sima recipe, an easy Finnish homemade soda made with lemons, sugar and hops.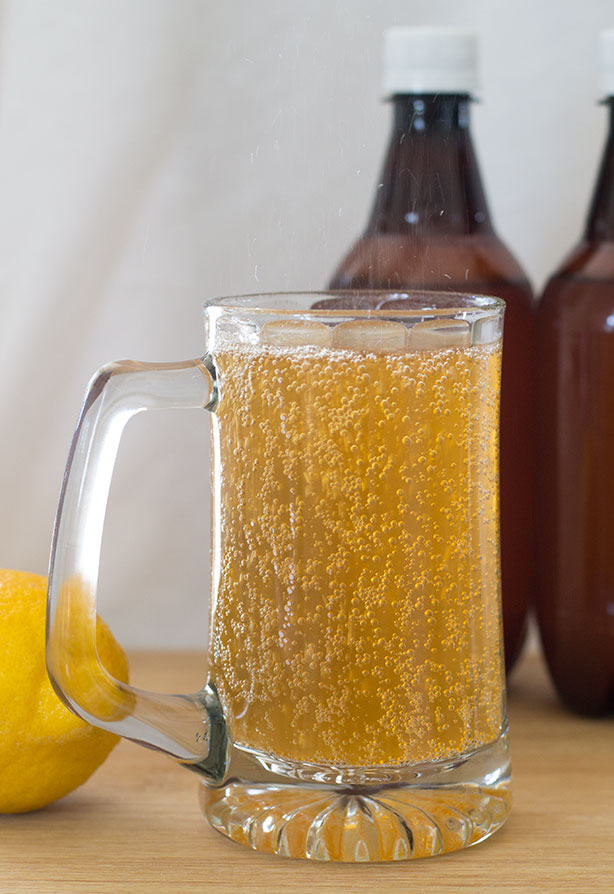 So, when I stumbled on my Sima recipe in my beloved handwritten cookbook of family recipes, I decided it was time to introduce my boys to the homemade soda that I'd loved when I was their age.
Sima is quite easy to make. Simply boil the ingredients, let them cool to room temperature and then add a pinch of yeast. About a day later, the soda is ready to be put into bottles.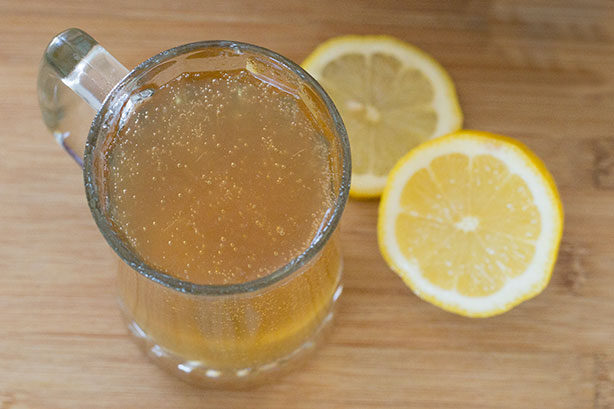 Like all homemade soda pop, Sima is very, very slightly alcoholic. The yeast converts sugar to alcohol and carbon dioxide, which is what gives the drink its carbonation. But don't worry, the alcohol content is incredibly miniscule (less than 1%).
To know when Sima is ready to move into the fridge, a few raisins are dropped into each bottle. When they float to the top, the lemony homemade soda is ready to drink. And the raisins are a tasty treat after since they're so juicy!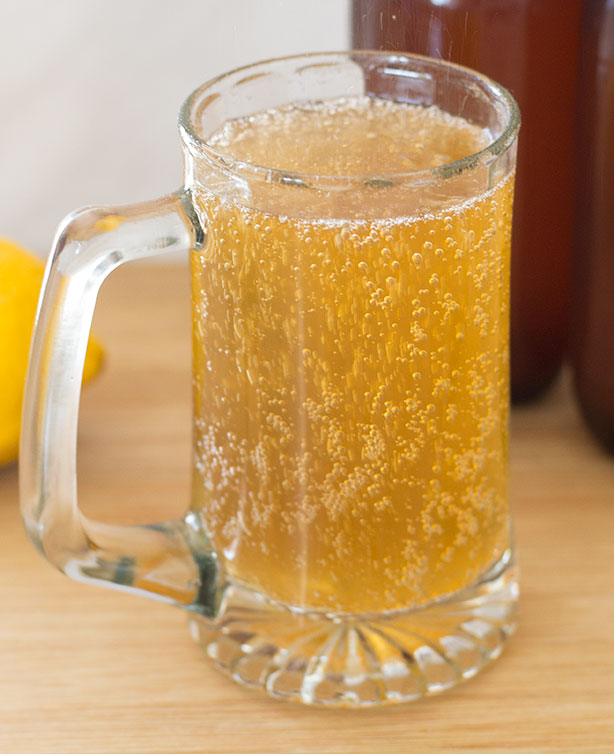 To my delight, both my boys loved their first taste of Finnish soda, and I was so happy that I decided to give them a taste of this childhood treat. Neither liked the raisins as much as we had as children though! If you want to try a unique and refreshing summertime beverage, give Sima a try and see what you think!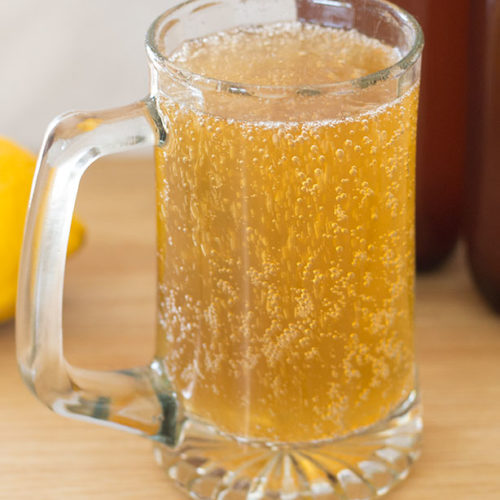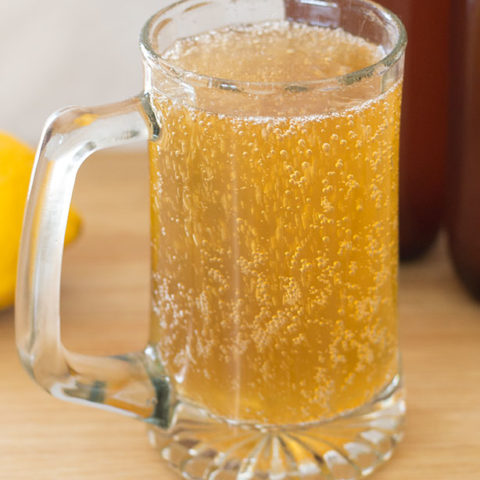 Sima - Finnish Homemade Soda Pop
Total Time:
1 day
15 minutes
An easy homemade soda pop recipe that's a traditional Finnish summer beverage.
Ingredients
45 cups water
2 cups light brown sugar
2 cups dark brown sugar
2 cups white sugar
1/2 cup hops
2 lemons
1 pinch baking yeast, about 25 grains
raisins
Instructions
Boil water. Skin peel off lemons, slice off pith (white part). Slice lemons thinly, discarding seeds.
Add sugar, lemon peel, lemon slices and hops to boiling water. Boil for 1-2 minutes.
Cool mixture to room temperature and add yeast. Let stand, covered, at room temperature for about 24 hours (until lemon slices and hops have risen to the top of the mixture).
Pour through strainer or cheesecloth. Put into bottles, adding two or three raisins to each bottle.
Store in cool room until raisins rise to the top of the bottles (3-4 days). Move to fridge and enjoy!
Notes
Original recipe calls for seven cups of sugar, but I prefer using a little less. Use a blend of white, yellow and brown sugars to suit your taste.
Nutrition Information:
Yield:

20
Serving Size:

20 355 ml bottles
Amount Per Serving:
Calories:

225
Total Fat:

0g
Saturated Fat:

0g
Trans Fat:

0g
Unsaturated Fat:

0g
Cholesterol:

0mg
Sodium:

32mg
Carbohydrates:

58g
Fiber:

0g
Sugar:

57g
Protein:

0g