One of the things that I love most about being a blogger is getting to check out some of the newest and hottest products for families each season. And this summer, I've discovered some great must-haves for moms. Whether you love heading outdoors as soon as the weather warms up, or catching up on some much-needed sleep, this round-up has something for you!
For the Outdoorsy Mom
If you love spending your time in the great outdoors and already have a campsite booked for your family's summer vacation, the Pouch Couch is for you! This innovative and comfortable lounger can be used in just minutes after being waved in the air to fill it. Then kick back and relax at your campsite or on the beach. Best of all, it's waterproof and packs into a small, easy-to-transport pouch! Find the Pouch Couch in a variety of colours at amazon.ca.
For the Health-Concious Mom
If you're currently limiting your carbs or watching your calories, but don't want to give up the foods you love, CAULIPOWER is here for you! This new-to-Canada company offers an assortment of gluten-free frozen pizzas with a scrumptious cauliflower crust! Choose from three delicious vegetarian varieties or a plain crust that lets you come up with your own healthy creation. Find CAULIPOWER at stores across Canada; learn more at eatcaulipower.com.
For the Mom That Needs a Nap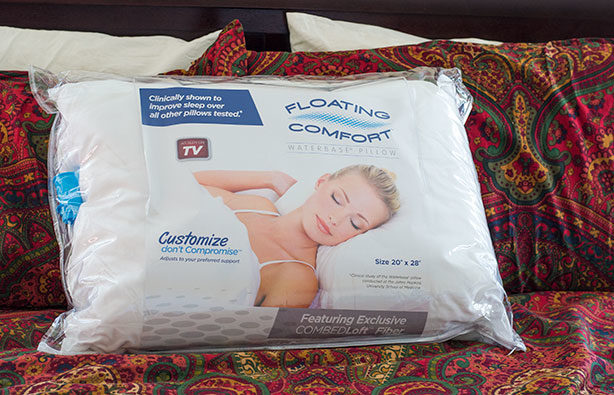 Getting a good night's sleep can be a challenge for a busy mom, but it's a little bit easier with the Mediflow Floating Comfort Pillow! This unique pillow can be filled with different amounts of water to customize a firmness level that's perfect for you. Clinically proven to redulce neck pain and provide a better night's sleep, it's like a waterbed for your head! I was shocked by just how comfortable this pillow was; check it out for yourself at mediflow.ca.
For the Beauty-Loving Mom
Any mom that loves fashion and beauty likely puts a bit of time and effort into her hair. But if your hair is starting to lose some of its youthful bounce and thickness, L'Oréal has a brand new line of Serioxyl haircare products to help revive your thinning tresses! The unique formula is designed to thicken each individual strand of hair for a thicker, fuller look and feel. It's an easy and effective way to get the flowing mane you want. Learn more at lorealprofessional.com.
I've been having a great time testing out all of these products, and they're ones that I know I'll be using all summer long. Whether you're planning a camping trip or looking for the perfect 'do for wedding season, check out these new items and see which ones are perfect for you!