One of the best things about moving into our new custom-built house recently was being able to plan the décor for every room that we'd designed so carefully.
We gave our family room a fresh and exotic feel with grey furniture, hints of blue and large plants. Our kitchen was more old-world European with granite countertops and weathered wood cabinets.
And upstairs, we wanted a decadent Moroccan style bedroom with warm wood and rich patterns. We took some time choosing the right nightstands, since our king-sized bed took up so much of the room. Eventually we also stumbled on the ideal vibrant duvet cover. Both paired great with the dark wood sleigh bed and opulent chandelier.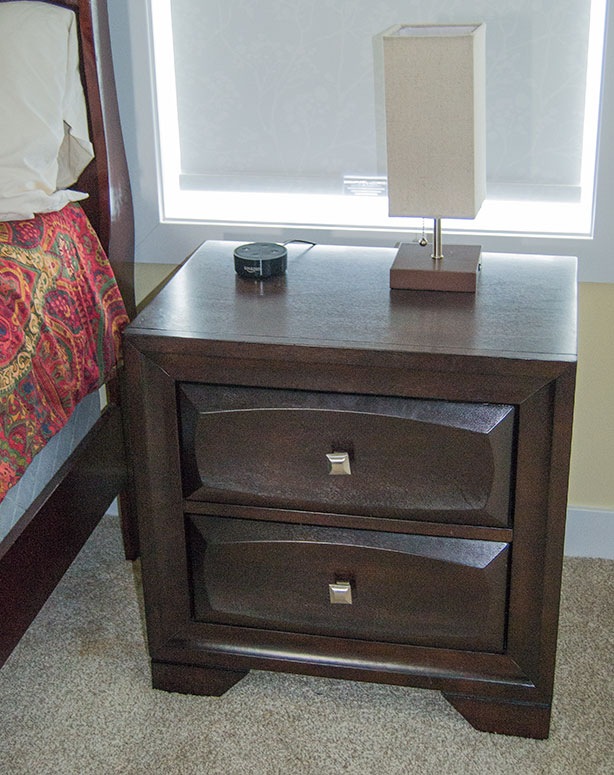 Finally, to add the perfect lighting to our cozy haven, we were given two lamps from Brightech! The company has an incredible variety of floor lamps, table lamps and string lights that add brightness and style to any room.
We chose the Grace USB Lamps in Havana Brown for our bedroom. The sleek square lamp shades in linen fabric blended so well with the bold duvet cover and rich wood. And I loved that the lamps weren't too tall, so we still had a great view out of our bedroom windows.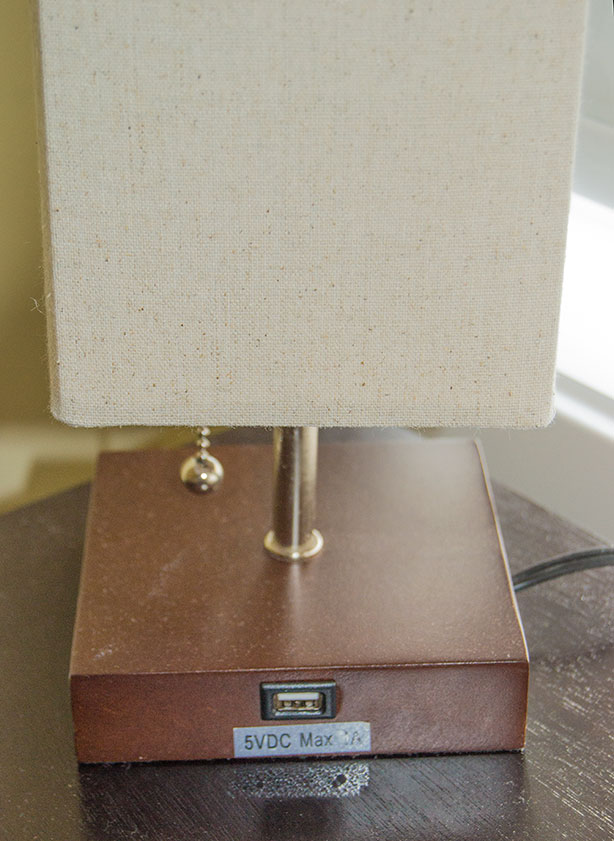 Best of all, both lamps also featured a USB outlet so that we could charge our phones as we slept! I often scramble for a charger at night, so I loved being able to simply keep a cord in my nightstand, ready to use every evening when I crawled into bed.
We finished off our Moroccan style bedroom look with the opulent and colourful painting my husband gave me on our wedding day, the perfect highlight for our sleeping area.
And with that, our bedroom oasis was complete! If you have rooms in need of a new look as well, make sure to check out the lighting options at Brightech. There's plenty of affordable and unique choices to help brighten up your décor!