Disclosure: This is a sponsored post. We were invited to write about Laser Pegs by ShopHer Media Influencer Network.
Even before I had three boys in the house, I loved building sets. Assembling pieces to form a toy is great for helping kids develop fine motor skills, critical thinking and creativity.
And once my boys were old enough to start trying the many building sets available, they loved them just as much as I did!
I always noticed how hard their minds worked as they assembled a set, and how imaginative they were with their new creation when the building was done.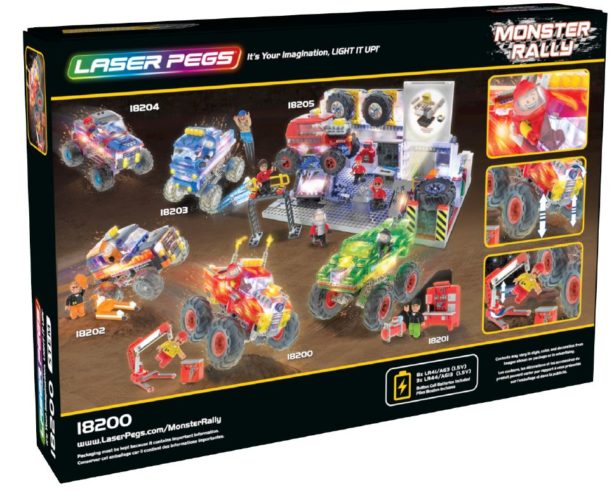 That's why I'm such a big fan of Laser Pegs! This unique building system uses interconnecting pieces that light up when assembled, so kids can build creations that are as fun by night as they are by day!
I first discovered Laser Pegs six years ago, when my oldest son was seven. Zackary was the perfect age for building with Laser Pegs and loved creating his tractor with the LED pieces.
Since then, Laser Pegs have only gotten bigger and better. And since my eight-year-old son, Benjamin, caught sight of the new Laser Pegs Monster Rally collection, he can't talk about anything else!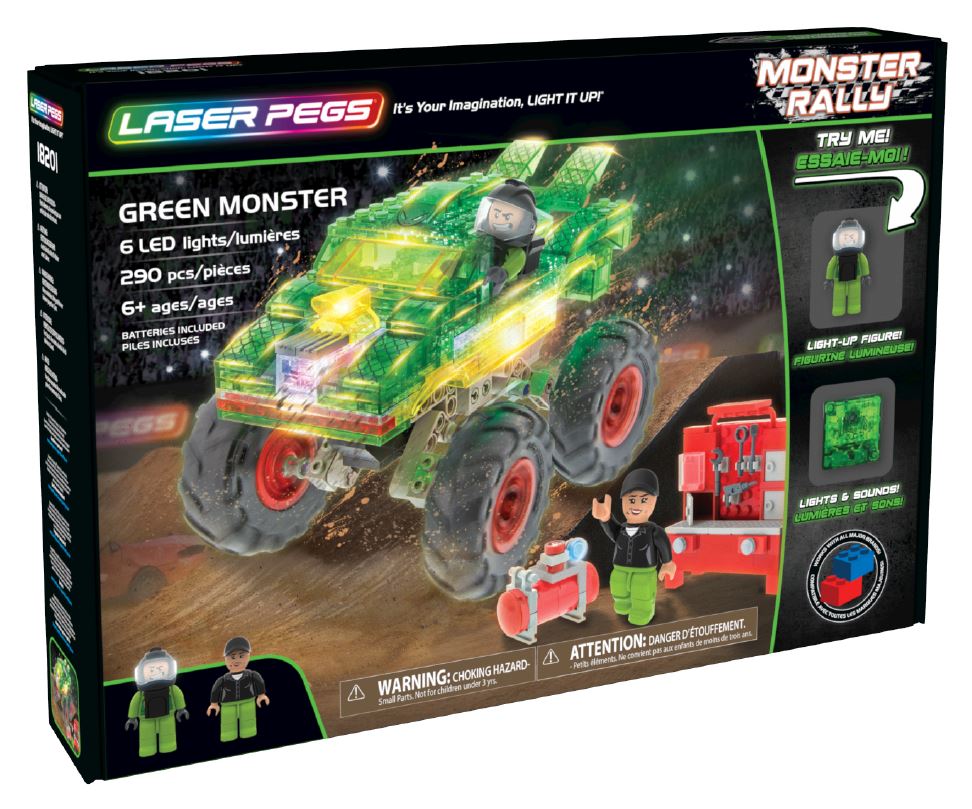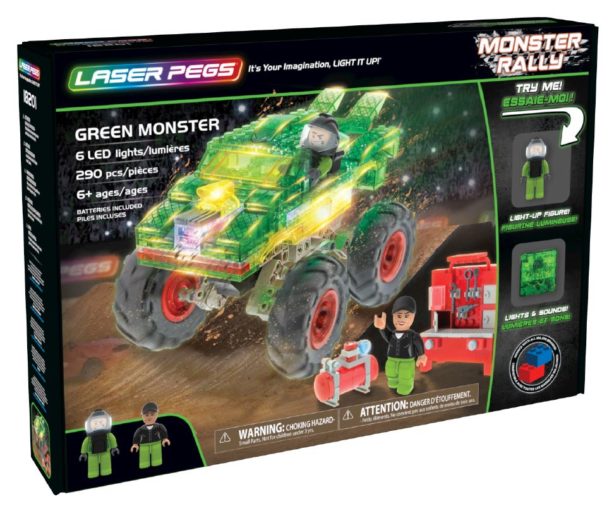 This new line from Laser Pegs contains six different sets to build: the Rally Garage, Fire's Furry, Green Monster, Wrecker, Destroyer and The Beast.
Benjamin especially loved the look of the glowing Green Monster truck. With its bright lights and sound effects, I knew it would provide him with hours of entertainment even once the building was done.
And after the Green Monster has a faceoff against one of his rivals, it's the perfect time to head to the Rally Garage for a tune-up! With a lift, repair equipment and a full pit crew, kids will be ready to upgrade their trucks for the ultimate showdowns.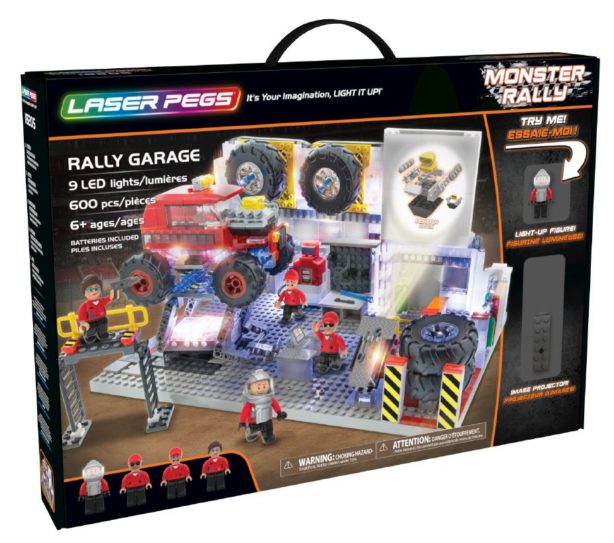 Laser Pegs are fully compatible with other popular construction sets, which means kids can combine the new Monster Rally line with pieces they already have to create their own unique glowing creations.
Whether your child loves building sets, light-up toys, monster trucks or all three, the new Laser Pegs Monster Rally collection is sure to be a hit. And you'll love that children are learning about spatial relations, math and problem solving as they play!
Find the sets on Walmart.ca and in Walmart Canada stores now and surprise your favourite little construction fan with a bright new way to build!