With the new school year underway and both my boys now diving into their work, I'm once again looking forward to following their learning throughout the year and helping them succeed any way I can.
And for my middle son Benjamin, that means I'll be keeping an eye on his math! Benjamin gets good grades when it comes to math, but it's by far his least favourite subject.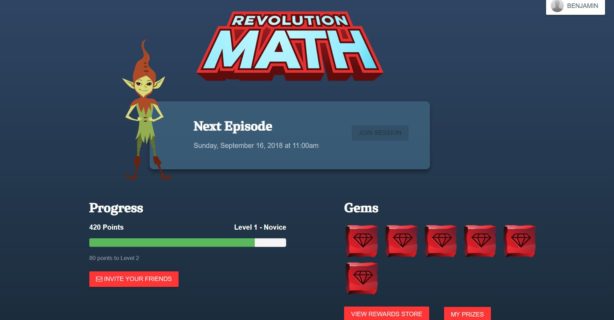 I want to change that this year and give him a passion for learning by helping to make math a more fun and rewarding experience. And Revolution Math is helping me do that!
Revolution Math is an online tutoring service that specializes in helping children in Grades 2-5 develop their math skills. With games, points, gems and rewards, it's set up in a way that helps make math fun instead of a chore.
But Revolution Math is no typical online learning site that kids will enjoy for a day and then never use again. What's the difference? Real tutors that offer one on one tutoring using live video to help explain concepts, reward children for correct answers and keep them focused for a full hour-long lesson each week!
Benjamin and I had never tried anything like Revolution Math before, and both of us were excited to test it out. We signed into our first class a little late because I mixed up the time zone, but our tutor did an amazing job of helping Benjamin jump right into his lesson.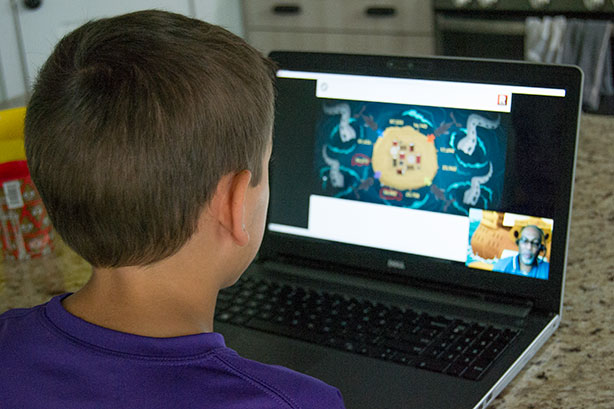 Not only that, but he stayed late to teach Benjamin even longer. And I was shocked to see that every time Mr. Cole asked Benjamin if he'd like to stop, my son eagerly asked to keep learning and playing a little longer!
Unfortunately, we had to miss our next class, as Benjamin was away visiting his grandparents. Luckily, choosing an alternate day or time for a class when there is a scheduling conflict couldn't be easier. A portal on the website lets parents easily change classes when life interferes with lessons.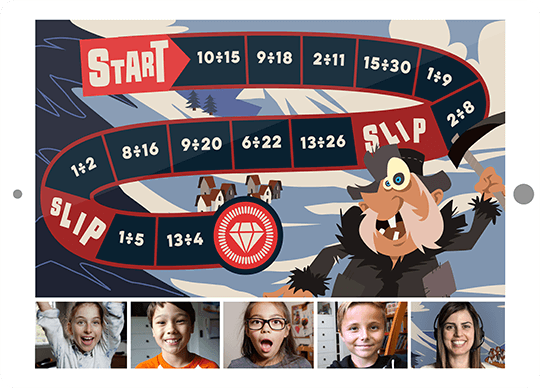 The next week, Benjamin happily jumped right back online. Along with his two other classmates, he worked on adding and subtracting four, five and six-digit numbers. He came downstairs very excited afterword and told me, "I had fun getting back into my math groove!"
Of course, kids still won't be excited about any subject if the work is too dull. And while the live video tutors are what make this program so effective, playing games and earning rewards is what makes it fun!
The lessons that Benjamin took were full of games, stories and other fun learning techniques. When Benjamin did well, he earned points that let him move to new levels in the system. And he also earned gems, which can eventually be redeemed for very cool prizes!
Earning gems was by far his favourite part of each lesson, and he was always excited to tell me how many he had earned…and what prizes he might want to get when he collected enough gems!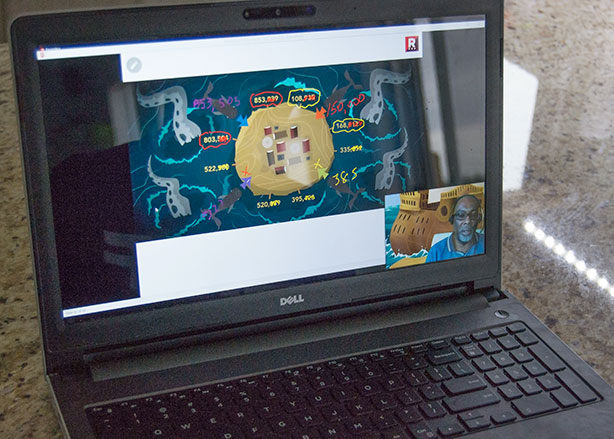 If you have a child that could benefit from Revolution Math, the $49 one-month trial program is a great way to test out the system and see the results before you commit to a longer time period.
And right now, Revolution Math is offering Mommy Kat and Kids readers an incredible offer to let you experience just how special this program is. By signing up for the trial and using the coupon code MOMMYKAT1, you'll receive a full month of lessons and a math learning kit for just $1!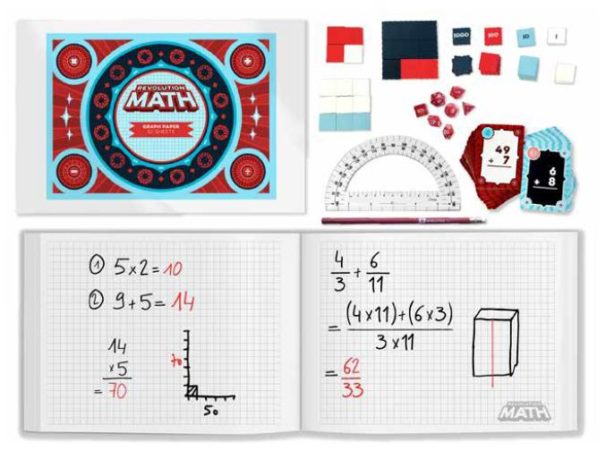 Whether your child is struggling a bit with his current math work or has a passion for the subject that you want to encourage, Revolution Math really is a revolution in the world of one on one tutoring.
Check out the free trial and see if the monthly or yearly plans may be just what your child needs to develop their skills and excel in school.