It was a mere 6 years ago when Jeremy Diamond and his wife, Sandra Zisckind, started an ambitious mission to change the world of personal injury law. Since then, Diamond and Diamond has transformed into Canada's fastest growing personal injury firm, including partnerships with The Toronto Maple Leafs, Raptors, and Calgary Flames.
Just last year, Diamond and Diamond made the transition to a full service firm, extending offerings to wills, real estate, employment, immigration and more.
As a busy parent that believes in the importance of work life balance, I interviewed Jeremy Diamond and Sandra Zisckind, to get a better understanding of how they juggle the demands of marriage and children.
Q: What are the challenges you face as a working parent in today's busy culture?
Sandra Zisckind: The biggest challenge we face is time management. There are only so many hours in a day. We want to be able to grow our business, while also attending to the needs of our injured clients. Work takes up a lot of my time, but if I wasn't there for my children as much as I could be it would really start to affect me. So I decided the jobs that don't require all my attention can be outsourced in some way. You have to relinquish some control.
Jeremy Diamond: I try to prioritize and schedule things around my kids' schedules, whether that is hobbies like sports or other social commitments. The kids need to feel like they're #1 and that they're not being passed over for work. We try to have at least one parent there for all major events, and Sandra and I do our best to split that evenly.
Q: How do you instill the importance of hard work in your kids, while also stressing the importance of a work/life balance?
Jeremy Diamond: Our kids are smart. They know that the lifestyle we have created did not materialize out of nowhere. I think it is important to allow your kids to see you stressed sometimes. It shows the importance of sacrifice. From that, they learn that success comes from long hours and fortitude, while also understanding the importance of work life balance.
Sandra Zisckind: My little one often gets sad when we have to go away on business trips. Sometimes in the morning she asks me if I'm going to work on a plane or a car. We work hard to make sure our kids know we're there for them. The other day there was a moment of validation when my little one said, "Mommy, when I grow up I want to go to work and be a lawyer just like you."
Q: What was it like going from being a married couple to working together day to day?
Sandra Zisckind: Actually, that part was easy because we are able to separate the two. We've always been quite good at compartmentalizing things that way. We know we have each other's backs no matter what. The hard part is turning it off. I've learned that when you find yourself in an argument with your spouse, it's best to turn around, compose yourself with a deep breath and then come back to the topic at hand. You never want to say things you regret, especially if children are around.
Jeremy Diamond: We make rules around turning off. We used to say that when we were home we wouldn't talk business but that's simply not feasible. Being an entrepreneur is a 24-hour endeavour. But even with all the ups and downs, we are closer than ever. A lot of marriages can weaken with time and we haven't experienced that, which is nice to know.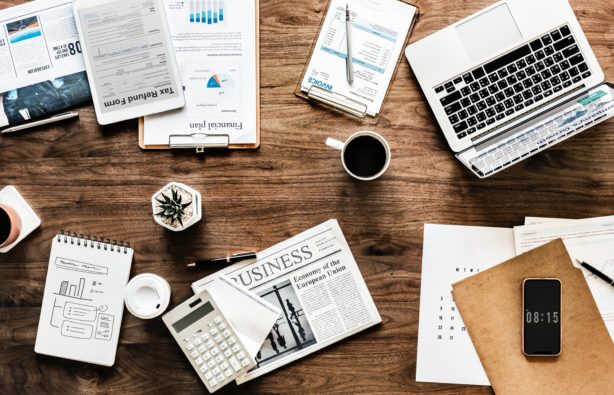 While living together, working together and raising their children can be a challenge at times, having clear boundaries and set priorities clearly helps the couple maintain their relationship and balance the joys and stresses of their busy lifestyle.