It's amazing how my car needs have changed over the years, and I've come to realize that the perfect family car isn't going to be the same car from year to year. Four or five years ago, I could buy a Hyundai Accent that would be perfect for me as a single mother with two boys. Now, with a husband, three children and a dog, my needs are completely different and an SUV is a better fit.
If you're also looking for a new vehicle the whole family will love, make sure to keep some basic tips in mind! Whether you're planning to buy a Hyundai Accent for its fuel economy or a Ford F-150 for its versatility, knowing what features are most important will help you make a great choice every time!
Select the Appropriate Size
Checking the many available Kijiji cars is a great place to start your hunt. But first, narrow down your search results by focusing on your car's ideal size. Keep in mind that in addition to transporting your family members, you may also be driving groups of children to events, bringing pets to the veterinarian and hauling home groceries. Make a quick list of how many people are in your car during each trip you make for the next week and then choose your new vehicle to fit your routine.
Make Sure the Seats are Comfortable
Bucket seats may be fun for a young adult buying his first car, but they're not very comfortable for long drives with the family! So, make sure to pay attention to the comfort of both the front and the back seats to help ensure a pleasant journey for everyone. Families with teenage children, for example, will want to make sure back seats offer plenty of legroom. And if you have a baby, test the car seat in the potential vehicle to ensure it fits properly. Making sure everyone has a comfortable spot means pleasant driving for years to come!
Plan Space for Luggage
Whether your family loves taking road trips multiple times a year or just makes a once-a-year visit to see extended family, you don't want to choose a car that surprises you with limited space for luggage! Think about where luggage will go in your car, how easy it will be to access and, most importantly, whether there will be enough room for everything you generally bring. If you have younger children, keep in mind that their clothes (and thus their luggage) will get bigger throughout the years!
Stick to Your Budget
While it's easy to get carried away when looking for a new vehicle, patience really does pay off in the long run. Browsing through Kijiji Cars can actually be a little overwhelming since there's so much choice! So if the right car isn't yet available at the right price, keep checking! As long as you've done your research and your expectations are realistic, you'll eventually find a vehicle that fits all your needs without breaking your budget.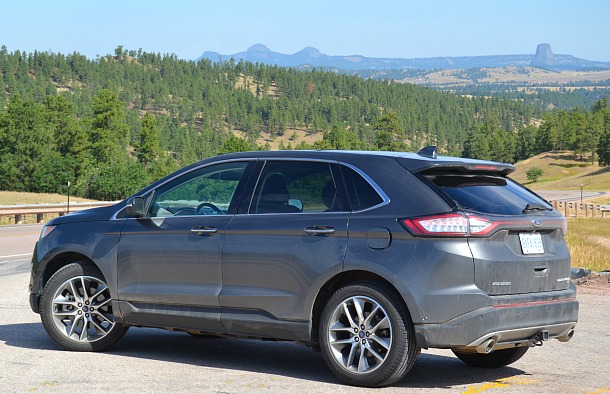 When it comes to bigger purchases like a family vehicle, taking every opinion and vehicle feature into consideration really does pay off in the long run. After all, having a car that can carry all your family's gear and get you where you need to go in comfort helps parents and kids enjoy time in the car, whether you're running quick errands or heading on a cross-country adventure!