That promotion you've been angling for has finally become a reality, or you've found a dream house in your dream neighborhood, and it means moving to a totally new city. First things first, congratulations! But as exciting as such a big event is, moving is also a lot of work.
And it's even worse when you're uprooting your family to move to the other side of the country. If you're facing down a big move, prepare yourself with these simple tips. Whether you're moving abroad, to another coast or just to a neighboring city, they'll help make the task a little easier.
Discuss it with the Family
Moving is nerve-wracking for everyone, but for kids who just started to make friends at school, it can be a frightening new experience. They might be worried both about leaving these friends behind and meeting their new classmates.
You can help them manage these fears by talking with them candidly. When you first find out you're moving, call a family meeting so you can discuss what will happen.
This is an important conversation to have, as it allows you to frame the move positively from the very beginning. It also helps address their concerns as soon as possible, so you can think of ways to help make the transition easier for your kids.
Though this can be a challenge, it's better than having them stew in anxiety for weeks or months until you arrive at the new place. Talk about your own concerns about moving to a new place, and explain how you've overcome these difficulties when you've moved in the past.
De-clutter Before You Pack
Next to the emotional difficulties of a move, the actual work of moving house is one of the hardest things you'll have to deal with. The average family can collect a lot of stuff over the years, and packing it all up can be a time-intensive chore.
Remember that a new home is a chance at a new start without clutter. Take the time to go through your things and throw out, donate or sell all the things you don't need. Not only will this technique keep your new home organized for longer, it will also cut down on the number of boxes you'll have to pack, move and unpack.
Think About Savings
Moving is expensive. Hiring movers and renting the truck is just the start to your bills. There are the incidental fees of moving, like all those takeout meals you order before you unpack the kitchen, and the set-up fees for arranging utility bills at the new address.
A successful budget is a balanced one; you aren't spending more than your family earns in any given month. A big move threatens that equilibrium, as you can expect to spend more in some areas of your budget.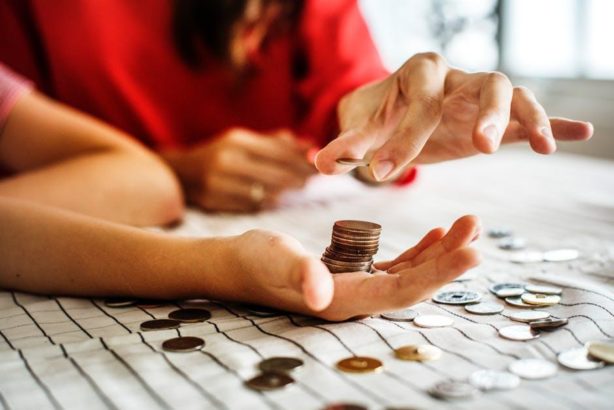 A simple trick to stabilizing your budget is finding ways you can save money in other areas of your life. If you aren't sure where to start, read this blog post about reducing your energy bills. The folks at MoneyKey compiled a list of 12 energy-saving tips, so you can save on your utilities. These hacks are as simple as watching your thermostat setting in your new home, so it's an easy start to saving.
From there, you can start making budget plans for other areas of your life, like transportation and groceries, to see what changes you need to make to spend less on gas, auto repairs, groceries and takeout.
And remember that even though these money-saving tips can help during a move, they're a great way to cut down on expenses long after you've settled into your new house. You can use them all year round to help save for house maintenance, a family vacation or even upgrading to the new $1,500 iPhone XS Max!
But first, focus on your move. When you think through the task rationally, you can support your kids during a stressful and busy time. You'll also cut down on the amount of work you'll have to do before you can leave the old house behind, and say hello to a wonderful new adventure in your new home together!