There's nothing more exciting than learning that you have a child on the way. And things get even more exciting when you discover you are carrying twins!
As much fun as babies are, handling twins (or a newborn and a toddler) can be a daunting task, since both will still need lots of that motherly love and attention. So, how do you solve the problem? Start by making sure you have a great double stroller!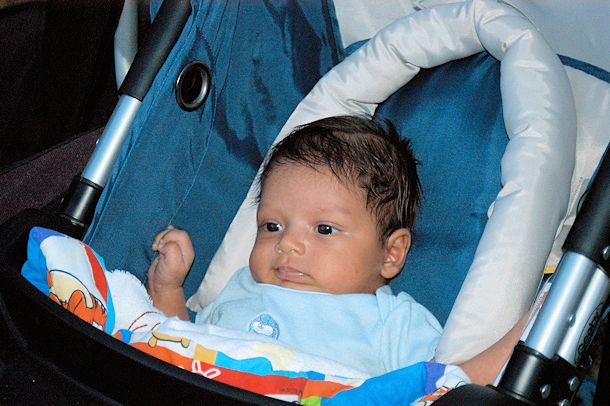 Double strollers for twins can be a massive investment, but they're an integral tool for allowing you to attend to two children at once. If you're looking for the best double stroller for your twins, here are my top 3 picks for double strollers you should check out:

Baby Jogger City Select Double Stroller
This Baby Jogger stroller is a great deal. The stroller is flexible and can accommodate kids of different ages as well as different seats such as bassinets, infant car seats, and regular seats for toddlers. If you have twins, then the Baby Jogger City Select Double Stroller will give you the mobility for both that you need.
The stroller features easy maneuverability to make getting around with two children a breeze. It also offers equal-sized seats with deep recline and storage compartments. Finally, its overall design and excellent features allow for easy portability and a smooth ride for your baby twins.
Bumbleride Indie Twin Double Stroller
The Bumbleride Indie Twin Double Stroller is one of the more expensive side-by-side double strollers on the market, but that's mostly due to its high number of must-have features. Looking for something that will last from infancy to toddler years? The Bumbleride Indie Twin Double Stroller is for you! It comfortably adapts to any family's needs thanks to its versatility.
What's more, the Bumbleride Indie Twin Double Stroller comes with removable seats that you can change depending on your child's age. Two bassinets and two car infant seats can fit perfectly, making it a good stroller to use right from birth. It also offers excellent stability and distribution suitable for big kids. Moreover, to ensure your twins sleep soundly, the stroller has a flat recline mechanism and calf rest pads.
The Bumbleride Indie Twin Double Stroller comes in two versions, one from 2017 and a new 2018 model, with the latter including a fully-fitted canopy for sun and rain coverage.
Chicco Cortina Together Double Stroller
If you love spending time with your adorable twins in the outdoors, then the Chicco Cortina Together Double Stroller should suit you perfectly. The stroller is a fan favorite for new parents. Its advantages lay in its excellent maneuverability and its ability to be folded and pulled like a suitcase. Regarding carrying capacity, the stroller is comfortable for twins as well as for an infant and a toddler riding together.
For a good nap, the stroller can recline comfortably, and you can position the seats to your preferred angle. To top off the features, it also boasts two cup holders, a parent tray and an easily accessible storage basket for essentials. The stroller is ideal for outdoor activities, but is best suited for flat surfaces and only minimally rough terrain.
While these three choices are some of the best double strollers available, there are plenty of others to suit different budgets and needs! To find more detailed reviews of the best strollers for twins, take a look at Little Baby Gear and see which one is best for your and your babies' needs!