As a busy mom, you have enough to handle over the winter months. With the hustle and bustle of the holidays and the arrival of colder weather, household costs can start to climb quickly.
During the holiday season, it is pretty common to want to save money anywhere possible. One way to save is by cutting costs on energy usage and by preventing inefficiency. There are several factors that contribute to higher utility bills in the winter, and recognizing these factors is the first step to lowering energy costs.
Consider these energy saving tips to improve utility bill expenses during the winter months!
Adjust the Temperature
Keep the thermostat as low as possible while still staying comfortable. Wearing extra clothing can help in keeping the thermostat lower. Whenever you are out of the house, turn the thermostat back 10-15 degrees. This can also be done at night while you're sleeping. Lowering the thermostat can help you save 10% or more on utility bills. By using a programmable thermostat (or a smart thermostat like the Nest Learning Thermostat), this can be even simpler to achieve, as you can adjust the unit remotely as you're on your way home from work, or set it to turn on an hour before you wake up.
Weatherization
Weatherizing your house will aid in keeping the house warm, while keeping costs down. Utilizing insulating drapes on windows is an extra step to ensuring the cold air stays outside where it belongs. Finding and sealing leaks, gaps, or holes around pipes, chimneys, unfinished spaces and any other opening is important. Fill gaps with caulk, foam, or weather stripping as required. Weather stripping can be used on doorways and windows as well to seal out frigid air. In a pinch, you can even cover windows with heavy duty plastic on a frame to seal warm air in.
HVAC Maintenance
Replace filters for the furnace and heat pumps monthly, or as often as needed. It is also necessary to regularly assess and make repairs on your HVAC system to ensure it is working efficiently. Checking the system for leaks, breaks, rust, or corrosion should be done regularly to ensure safety. Read this guide for more information on how to get the most out of your furnace, and how to know when an issue is serious enough to call for professional help.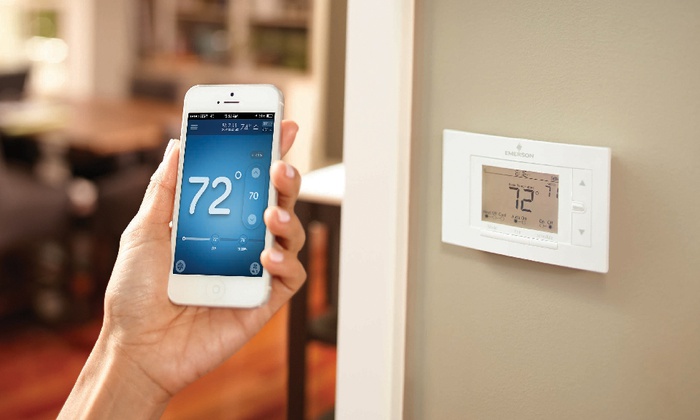 Venting and ducts should be inspected for leaks or damage. These issues need to be addressed quickly to avoid the added cost and headaches of compounding problems. To further ensure efficient heating, you may choose to upgrade or replace your old HVAC system. Upgrading can be completed by retrofitting the furnace or boiler with the most energy-efficient options.
There are also rebates available so you don't have to break the bank when you invest in a new unit. Some companies offer up to $3,200 in combined savings and mail-in rebates on featured furnaces. The right HVAC specialists will also offer protection plans to help you avoid unexpected repair costs. These plans often include:
Annual maintenance by licensed, professional technicians
Live telephone support 24/7, 365 days a year
No pre-inspection – which makes it easy to get coverage
No-term contracts
There are several factors that contribute to higher utility bills; by considering these energy saving tips you will not only stay warmer, but save money this winter, keeping you and your family — and your wallet — happier!