Over the past couple of years, many countries have been cutting down on the use of plastic bags, especially in grocery stores. The grocery market is an important one because food always remains at the top of the list for shoppers, even in times of economic hardship. That's why the move to reusable bags in grocery stores began!
Now, thousands of reusable produce bags are used daily, primarily because they have significant benefits to shoppers and the environment. If you haven't made the switch yet, check out these 4 reasons to start using reusable bags!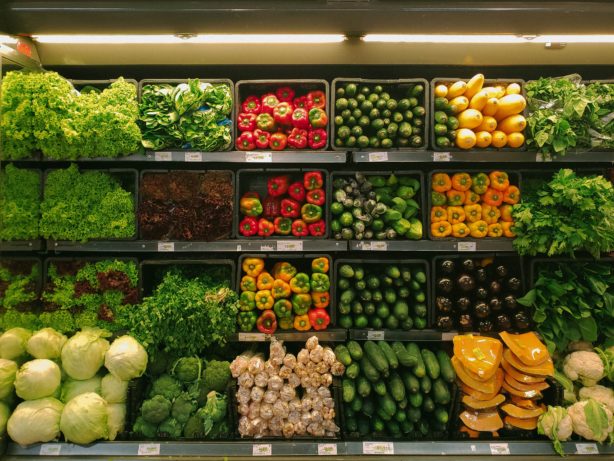 Reusable Produce Bags Protect the Environment
To better understand the impact of reusable bags on the environment, it's useful to compare them to traditional plastic bags. Oil and natural gas are important in the production of plastic bags, and with billions of people shopping every hour, the amount of plastic bags produced is staggering. Reusable bags help to save on the use of those non-renewable resources.
Most reusable bags also decompose much faster than plastic, or can be recycled. Plastic bags break down slowly, and in the process, releases toxins to the environment. A landfill full of plastic bags can take hundreds of years to degrade completely. Look for reusable grocery bags made of cotton or bags with the recycling symbol to help ensure your bags are minimizing environmental impact.
Reusable Bags Can Be Customized
Unlike the standard plastic bag, reusable grocery bags can be customized in all kinds of ways! Whether you love flowers and girly colours or you like soothing nature patterns, you'll be able to find a durable bag that shows off your style. Some bags even pack up into small pouches so they can be tucked into your purse!
While most stores sell their own reusable grocery bags, it can be worthwhile to look online for other styles and patterns of bags as well. Finding shopping bags you love, like this Farmer's Market Bag, makes using them a little bit more fun…which also means you'll be more likely to remember them when you're heading out to do your shopping!
Reusable Bags are Cost-Effective
Although reusable bags do have an initial investment cost, the bags last for months or even years once purchased. A quick rinse will have dirty bags looking like new. And the bags are designed to be durable, so even after multiple grocery trips or multiple washes, they're ready to handle those groceries.
To save even more, keep an eye out for deals at your favourite stores. Many chains will offer a small discount to shoppers that bring reusable bags, and others will sometimes offer reusable bags free of charge occasionally as a promotion. If your current store charges for plastic bags, as many now do, the savings will add up in no time!
Bagging Groceries is Easier with Reusable Bags
Plastic bags can be a challenge when it's time to pack up those groceries. At some stores, heavier items means that a high number of plastic bags are used…more than any one household needs to keep on hand to reuse! Stores that charge for plastic bags, on the other hand, often have people overfilling the bags and then worrying about them breaking.
But reusable bags are made to last, and that means bagging requires less planning and can be done more efficiently. Even the heaviest items are safely carried in a reusable grocery bag, and the bags are generally larger so that less are needed. Insulated bags are even available to help keep frozen food in top condition during the drive home!
Reusable produce bags are a win-win situation, since they're handy for shoppers and a better choice for the environment! Do some research on the different styles and types of bags available, and make the switch today!