Sometimes, the best thing about getting that perfect Christmas gift is getting a perfect gadget or accessory to go with it! And if you got your dream smartphone or a brand new laptop for Christmas this year, the Eggtronic Sirius 65W Universal Charger Power Adapter is a must-have accessory that will make using your new device even better.
Calling a charger a must-have accessory may seems strange…but only until you've tried this one! Eggtronic is already a top name in electronics accessories thanks to its commitment to impeccable quality and design, and the new Sirius charger is no exception.
Boasting a sleek design and twice the efficiency of the standard Apple charger, it's the perfect one-size-fits-all charger for modern devices. Its smart-detection technology automatically reads the voltage and current of connected devices to ensure that each one charges safely and quickly.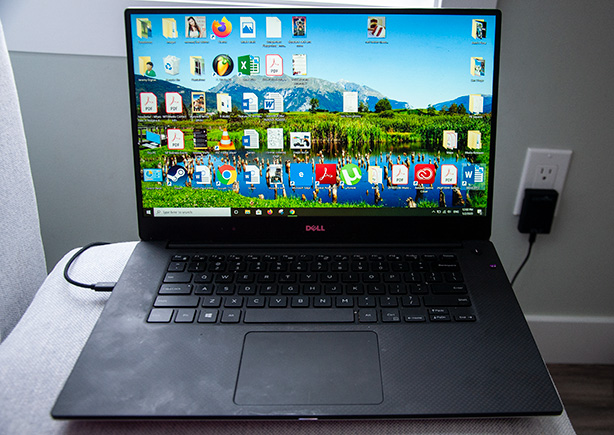 As somebody with a LOT of electronic devices, that means one charger is able to keep my phone, computer, gaming devices and everything else powered. And while I appreciate that versatility when I'm at home, it's even handier when I'm traveling!
Usually, when we take a vacation, I have to fill an entire pocket in my carry-on bag with my various chargers. The Sirius 65W Universal Charger Power Adapter, on the other hand, is small enough to tuck into my purse and powerful enough to keep all my devices charged all day.
The key to the charger's efficiency is its EcoVoltas technology, which is like nothing else on the market. It uses an exclusive design that runs at cooler temperatures to help devices last longer, as well as being responsible for packing such high-speed charging into such a compact package.
The Sirius Universal Charger and other new Eggtronic products will be showcased at CES in Las Vegas later this month, so check out the highlights of the show to learn more about the accessories that can help power your devices.
To make this charger even handier, I'm planning on adding a USB C to Lighting Cable and USB C to Micro USB adapter in the next few weeks. My husband is an Apple fan and when we take our kids to visit family shortly, this one little charger with two cables will be all I need to pack to keep the whole family powered up!
A high-quality charger is the type of accessory that you may not really appreciate until you have one. But once you do have one, you'll never want to go back to an ordinary charger again. Use my coupon code egg-MommyKat#2019 to save 15% on your purchase of the Sirius Universal Charger and other Eggtronic products, or find it at Best Buy Canada and select other retailers to experience the difference for yourself.