While we usually don't think of a bathroom as a glamorous space, a beautiful bathroom can quickly become a place to relax and rejuvenate after a long day. Of course, the most beautiful bathrooms often don't come cheap!
But sometimes, a little TLC is all that's needed to turn your bathroom from dull and depressing to peaceful and polished. Give these tips a try to turn your bathroom into a budget oasis!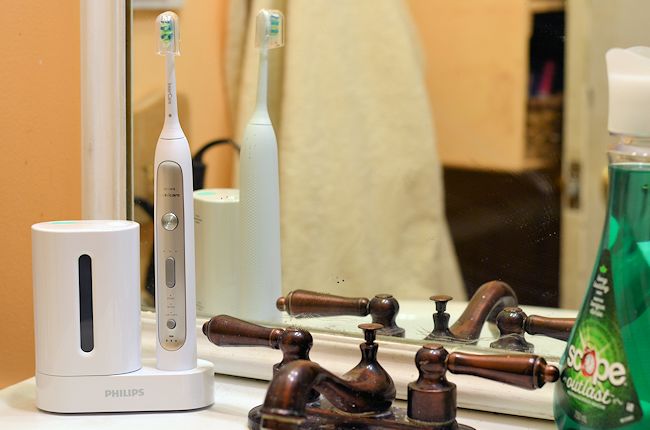 Try Tiles
Shiny white tiles can look amazing in a bathroom. But once they become water-marked and the grouting gets grimy, they start to lose their appeal.
All is not lost, though! Carrying out a regular cleaning routine with some white vinegar and a decent amount of elbow grease can brighten up those tiles.
Or, try a shower spray that's used after each shower; just be sure you've done a proper clean first.
Grouting really does take a lot of effort to get clean. If it seems beyond cleaning, try using a grout pen to brighten things up. They are reasonably priced and can make a big impression on the overall look of your bathroom.
If you are afflicted with hideously patterned tiles or even just ones that don't suit your style, consider tile paint in a colour of your choice.
Fix It Up
Small leaks aren't just annoying, they're wasteful. Even the smallest leak can turn into a money pit over time. Get any problem in the bathroom looked at by a professional as soon as possible.
If you were looking for Louisville Plumbers, for example, you would be best to search for someone who gives you both a warranty and full guarantee for the work carried out.
Letting small problems turn into big ones almost always costs more in the long run, so get leaks and drainage issues solved before there's any more damage.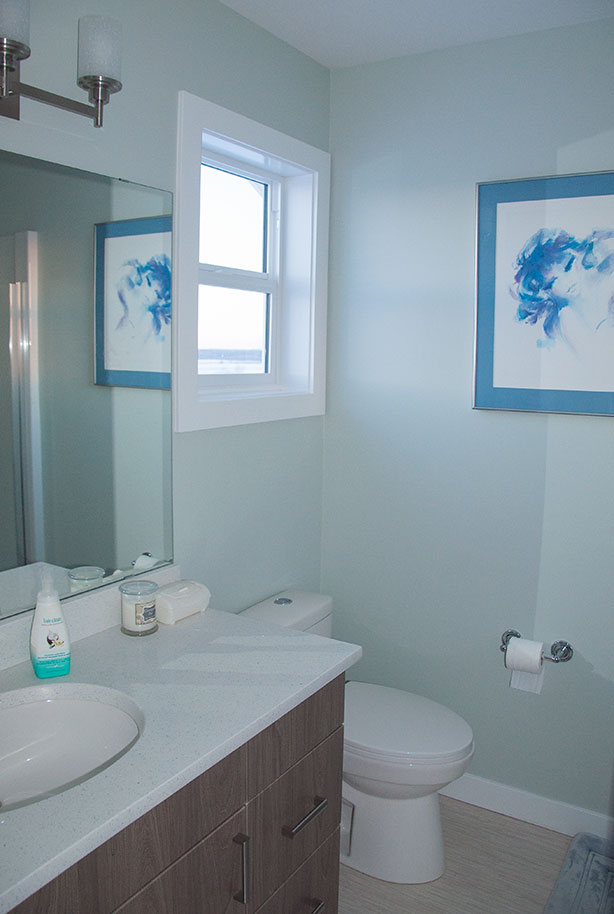 Walls and Doors
A bit of paint can work wonders freshening up a bathroom on a budget.
White tends to be the cleanest looking option for bathroom walls. And if your room is small, using dark colours can make it seem even more cramped.
However, you can inject a pop of colour into your bathroom easily by adding some wall art. If you have glossy doors, a new coat of paint can liven them up too.
Consider replacing the door handles or cabinet knobs for a small, but significant change.
Accessories
Simply changing a few of the accessories, such as the toilet roll or toothbrush holder, can have a big impact on the overall look of the room.
If you are aiming for a classy look, chrome or rose gold finished items may be the perfect choice.
For those in search of a touch of quirkiness, why not re-purpose an old teapot to use as a toothbrush and toothpaste holder?
Or, personalize your space by sewing simple monograms onto your favourite towels. Well-chosen additions to the bathroom can bring a previously bland and boring room back to life!
One of the most important things to remember when brainstorming bathroom renovation ideas is that prioritizing is everything.
Start with the cheaper upgrades, as well as the bathroom elements you really can't stand. Then, if you have money left, move on to some of the bigger upgrades.
Once you've changed one or two things, you may be surprised by just how much of a haven your bathroom has become!