Meal delivery services have exploded onto the scene over the last few years. Social media feeds are brimming with sponsored ads of pre-packaged food, and we all know someone who swears by the quality of chef-designed meal plans. But are meal kits worth the hype, or more importantly, the money?
In a survey conducted by Morning Consult, 59% of participants believed meal kit services were expensive and budget-wrecking. But while meal kits do cost more than a home-cooked meal, they are far more affordable than dining out every day. For instance, a 2-person meal plan sometimes costs just $10 a day, and most meal plans start at just $60 per week.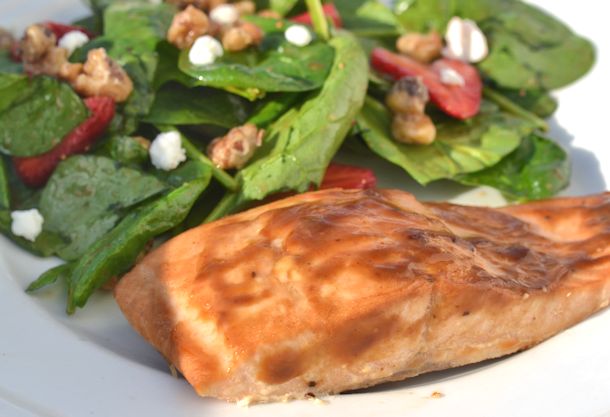 If you are enticed by the idea of fresh and oven-ready meals, but are hesitant to subscribe to one because you're worried about the cost, check out this review on how a meal delivery service could end up helping you save!
Pre-Prepared Meal Kits Save Time and Energy
We all know that planning the weekly (or monthly) meal and grocery shopping can be time consuming. You literally have to put your busy routine on hold and drive to grocery store where, more often than not, you end up buying more than you need.
Meal kits save you the time and headache of meal planning by creating recipes, packaging ingredients and delivering all items right at your doorstep. You don't even have to wash the ingredients; the chef does that for you. All you need to do is toss the ingredients in the pan and swirl them around. And you can enjoy your meal knowing you didn't come home with a bunch of food that you didn't actually need!
Meals Are Delivered Fresh and Stay Fresh
Meal kits always contain fresh food; this is a given. But on top of that, they're designed and packaged to stay fresh for days. All ingredients are packaged under the supervision of certified chefs. All you need to do is refrigerate or freeze the ingredients to enjoy later in the week.
Grocery store produce, on the other hand, is not necessarily as fresh as it might seem. Vegetables could potentially sit out for days before being purchased, and techniques like force ripening often decrease the longevity of produce even more. That means potentially throwing out the food you spent your hard-earned money on!
There are Rarely any Leftovers
The biggest cost reduction of meal kits? No leftovers! If the kit says it's for two people, it is for two people. Period! Making meals that have exactly the servings you need means no food ends up getting tossed out after the meal. It's also good news for those watching their weight, because the kit doesn't allow you to overeat.
You Can Take Advantage of Meal Delivery Promotions
Meal kits companies regularly offer meal delivery promotions to accommodate your budget. For instance, some companies offer a discount of $80 on first four meals, while others charge up to $60 with first three boxes. This is a great option for people on a tight budget and also a great way to give the service a try without investing too much.
Meals are Healthy
With childhood obesity rates soaring, many parents are turning toward meal delivery services as a healthy way to feed their families. The chefs prepare nutrient-balanced, healthy meals for your family with no preservatives or excess calories.
And the meals offered are almost always delicious and kid-friendly! I might like a nice Baked Mexican Fish recipe, but my kids are another matter! This makes the service particularly beneficial for working moms who want the best for their children, but have limited time to grocery shop and cook at home each day.
The tremendous variety in the menu is another attraction of meal kits. Meal delivery services often offer meal plans that fit specialty diets such as:
Low-calorie weight loss meals
Low-fat & low-sodium meals
Keto meals
Vegetarian meals
Zone compliant meals
Gluten-free meals
Diabetic-friendly meals
Since some eating plans require expensive specialty ingredients (certain sweeteners for a Keto diet, for example), using a meal delivery service that offers Keto meals can actually end up saving you money!
Ready to take the plunge and see for yourself how a meal delivery service can save you money overall? Find the best option for your family's tastes and nutritional needs by checking out DeliveryRank!
The site has a list of all the available meal delivery services in different areas along with honest reviews here. In a neat display, the website meticulously ranks the best meal kit delivery services and their specialties so that you get exactly what you ordered – nothing less, nothing more.
No matter what service you decide to try, you may be surprised by just how affordable it is to get fresh ingredients and great recipes delivered to your door. And for a busy family, the time-saving aspect alone can be worth every penny!