When soap and water are not easily available, hand sanitizer is a quick and effective germ-killing agent. A single drop will significantly eliminate disease-causing viruses and bacteria. However, in order to best kill germs, the best sanitizers come with 60% alcohol content.
While there are alcohol-free cleansing products available as well, they are generally not as effective as alcohol-based sanitizers. And with people trying to limit their trips into physical stores, finding a good hand sanitizer has become more challenging. But online options have helped make it easier to have a bottle or two on hand just in case. Here are a few places where you can buy hand sanitizer online in Canada.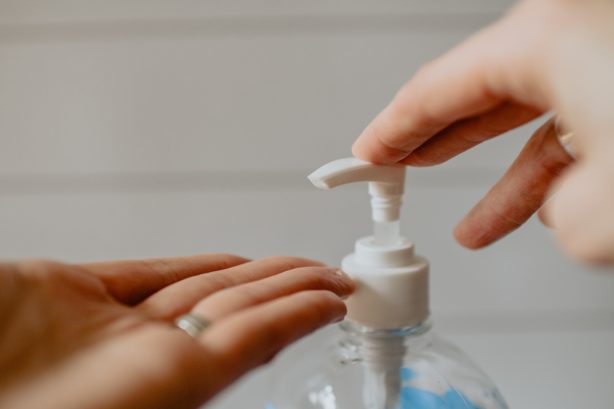 Amazon.ca
Amazon offers the largest collection of hand sanitizers in Canada. The company carries a plethora of brands and brings all of them together on the platform. Just make sure to avoid third-party sellers on the site if possible, as the prices are often inflated.
Also, a majority of sanitizers on Amazon are available for hospital or medical use, and are therefore are sold in bulk. Consider making a bulk order and splitting it between friends and family members so everyone can benefit. If you spend over $35, you'll generally receive free shipping as well.
Staples.ca
The online Staples store currently has a special page dedicated to the COVID-19 pandemic. On it, you'll find a healthy supply of hand sanitizers and everything else that will help you fight against coronavirus. Delivery of your purchase is generally only two business days.
Staples.ca has always boasted great selection and, as expected, that's true of their hand sanitizer offerings as well. Everything from Zytec clear gel hand sanitizer to Deb instant foam hand sanitizer can be found on Staples. And depending on availability, you may be able to place your order online and pick it up in-store the same day.
Grainger.ca
Grainger mainly offers office and industrial supplies and equipment, but the company also has a decent stock of hand sanitizers and sanitizing spray for cleaning the home. Grainger.ca also offers convenient hand sanitizing wipes.
Like Amazon, many of the products are sold in bulk. And with out-of-stock items clearly marked, finding available products is a quick and easy process. Keep in mind you will need to register for an account with Grainger before you're able to place an order.
CanadianTire.ca
Canadian Tire's online shop is relatively new, so some people don't realize that it's an option. But, just like Canadian Tire itself, the online offerings have gradually grown and expended to offer everything from car parts to outdoor toys to personal care items like hand sanitizer.
Canadian Tire offers both shipping right to your door or in-store pickup options so that you can choose the best option for your needs and location. It's also a great place to stock up on your favourite home cleaning supplies.
Protectivecare.ca
If you are looking for sanitizers that are enriched with vitamins and essential oils, then you will find all of them on the Protective Care online shop in Canada. The site offers a variety of sanitizers to suit individuals with different tastes and preferences.
An added benefit of Protectivecare.ca is that it only displays in-stock items, so you don't have to worry about hunting for in-stock products when browsing the site. It's also a great place to find reasonably priced face masks.
For the average household, just one or two bottles of hand sanitizer should be all that's needed. Personally, our family keeps a bottle in the car and we use it only when coming out of a store after grocery shopping or running errands.
So despite the current demand for hand sanitizer, make sure to resist the urge to buy more than you need just because it's in stock! When it comes down to staying healthy, good old soap and water with proper handwashing techniques is still the best way to go.