Planning family travel is always challenging. And in some ways, it can become even harder when kids start college. Picking a destination that satisfies multiple ages and interests is tough!
But there are places that can provide plenty of interesting activities for older children, cultural opportunities for adults and fun for younger kids! Use this list of top destinations as a starting point and see which one might best suit your family.
Before Heading On a Trip
Aside from choosing a destination, one of the most important considerations before planning a trip is ensuring college-aged kids have any major assignments completed. You don't want to have your child rush their work and be left wondering, "What if I fail with doing my assignment?"
When the work is done, your child will be able to fully focus on having fun, and be able to help pick the perfect destination as well. Consider one of these young-adult-friendly locations!
New York
New York is hands-down one of the most popular tourist cities in the United States, and boasts some of the country's most famous landmarks. You'll be able to visit the Statue of Liberty, take a walk in Central Park, tour the Empire State Building and so much more.
The best thing about New York is its diversity, which lets kids of all ages and interests find something to enjoy. Theatre lovers can check out a family-friendly Broadway show, while sports fans can attend a New York Mets game.
And both you and your children will love the incredible food scene! Take turns picking restaurants so your kids can experience some of the city's best dining for themselves.
London
London is a city of beauty, culture and incredible wonders. It's a dream destination for many North Americans, because it offers such a unique travel experience without concerns about a language barrier.
Some of the top destinations to visit include Buckingham Palace, Big Ben, the London Eye and the Tower of London. And the city also makes a great home base for many day trips to the beach or the English countryside.
London also has a plethora of luxury hotels & accommodation options which cater to all age groups. Some of the stunning aparthotels in London are out of this world and offer a tranquil & luxurious stay – you'll be spoilt for choice in terms of accommodation and some are a stone's throw away from the iconic London attractions mentioned above.

Mexico
If your college-aged child loves relaxing on beautiful beaches and swimming in the ocean, Mexico is a sure-to-please destination. Plenty of luxury hotels, lots of places of interest, and consistently warm weather help ensure that the whole family will enjoy every minute of the trip.
By the way, beach rest is an especially great option for college students since many of them are feeling totally exhausted by constant learning!
Sydney
Australia is one of the best places to visit for travelers of all ages. While the city of Sydney itself is packed with culture and sight-seeing opportunities, there's even more adventure to be had outside the city. Enjoy diving, swimming, wildlife exploration and so much more!
Sydney itself offers some incredible sightseeing opportunities, with the historic Sydney Opera House being the most well known, and also boasts many tour companies that will let your family try some once-in-a-lifetime Australian activities. Just keep in mind, both flights and the country itself are generally quite expensive, so plan your budget carefully!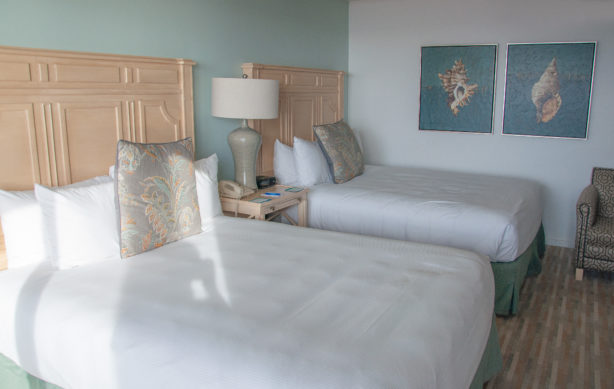 All in all, choosing the best destination to travel is not easy. The best advice here is to discuss your vacation with all family members. This way, you will be able to pick up a place that is likely to fit everyone.