With summer officially underway, I'm once again on a mission to find the best ways to get my boys away from video games and doing something constructive instead!
At 14, 10 and almost 3, it can be hard to find activities that will entertain all three of them. Luckily, this year I found the perfect solution when I discovered Allessimo wooden puzzles!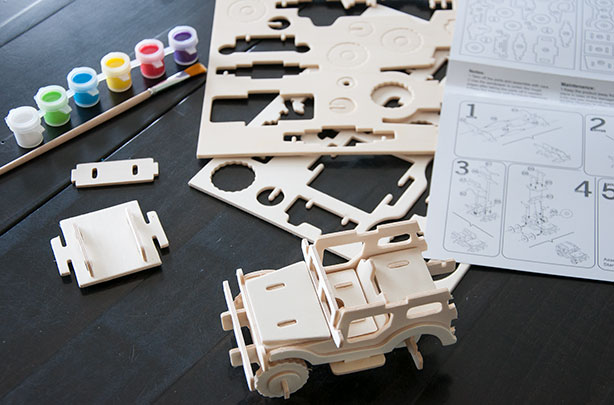 These high-quality 3D puzzles are available in shapes ranging from airplanes to unicorns. I received three different varieties of puzzles for my Allessimo reviews, and my boys couldn't wait to check them out.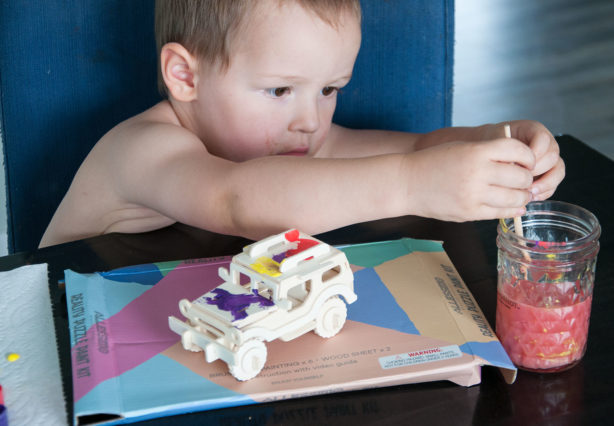 My youngest, Cormac, was fascinated by the Create+Paint Trail Explorer jeep. While Allessimo wooden puzzles are designed for ages 5 and up, some of the simpler art activities are ones that younger children can do. For my boys, the Create+Paint puzzles were the perfect family activity. My middle son, Benjamin, assembled the jeep puzzle. Then, Cormac had the fun of using paint for the first time to decorate it!
Benjamin himself has always been the crafty type, so he was especially intrigued by the WunderClay T-Rex puzzle. He loved the idea of building a dinosaur skeleton and then bringing it to life with the included modeling clay! His Tyrannosaurus Rex turned out great, and he even had some leftover WunderClay to share with his baby brother.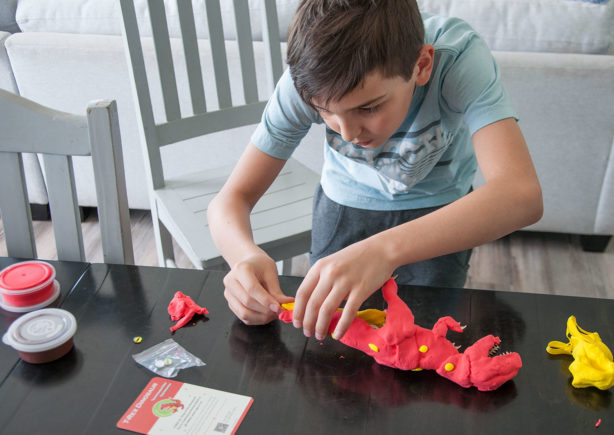 My oldest, a longtime fan of building sets, appreciated the more complex and detailed Artisolve The Digger excavator wooden puzzle. He worked steadily for an hour or so completing the model, with hardly a single misstep along the way.
I loved the way the Allessimo puzzles were designed for maximum mental stimulation. WunderClay puzzles feature numbered slots on each piece that match up with one another.The puzzle is completed by starting at number 1 and moving step-by-step to the end. More complex puzzles use diagrams of how the shapes interlock at each step. For those that prefer more detailed directions, video instructions are also available online.
Best of all, Allessimo puzzles are designed to develop STEM thinking by encouraging problem solving and focus, while also encouraging creativity through their open-ended decoration options. There's even a unique line of solar vehicles that moves in the sun! Whether your child's a budding artist or a future architect, they'll likely find these puzzles engaging.
All three of the boys had a blast with their Allessimo puzzles, and they especially liked the fact that they had a tangible model to display when they were done. And I appreciated the hours they'd spent having fun building together instead of staring at a screen!
Ready to stock up on puzzles to keep your kids busy? Just use coupon code KAT10 on the Allessimo website to save 10% off your purchase!
Allessimo has wooden puzzles ranging from zoo animals to robots, so no matter what your child's interest, there's sure to be a puzzle that will make them smile. Check out the website and order a few today to help your kids beat summer boredom and develop some lifelong learning skills at the same time.
Click the link to get 10% Off! https://bit.ly/307BNxZ