While the vast majority of professionals have noted massive daily changes to their work and home lives during the pandemic, teachers and educators are among the hardest hit.
There are several reasons educators are faced with more challenges and hurdles, from needing to acquire entirely new skill sets to finding work-life balance while working from home with kids. But regardless of the extreme changes to daily life as a passionate educator, you can still achieve balance during the pandemic. Here are some tips to help!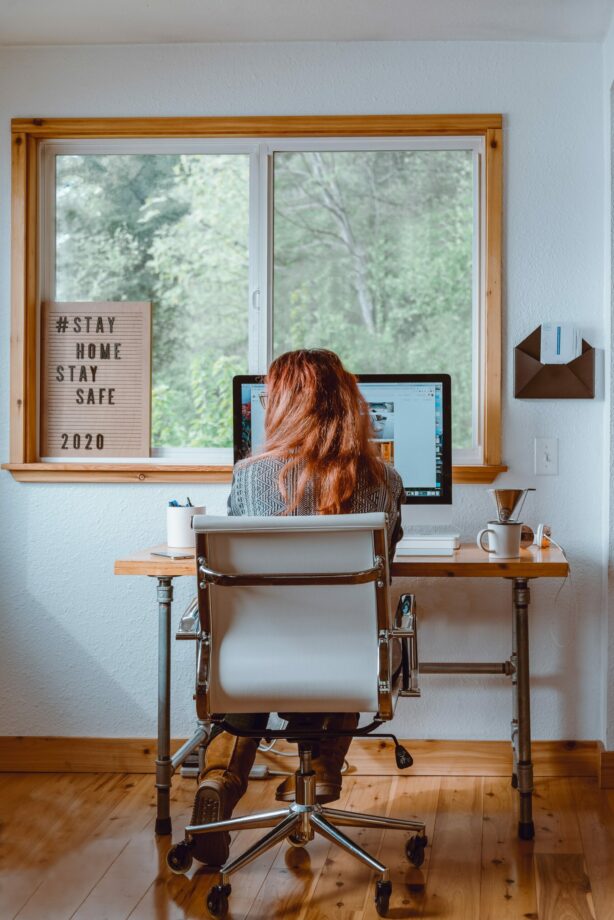 Separate Work From Home While Working Online
Teachers are already tasked with so many responsibilities, from finding new tactics to appeal to students to engaging classrooms that consist of varied personalities. The impacts of the pandemic have dramatically enhanced the challenges of being an educator; teachers are now tasked with engaging all their students in an at-home environment.
School at home is vastly different from traditional schooling, and the issue of separating work life from home life has become a nagging hurdle.
While you can make your professional life more comfortable by finding retailers of schooling supplies and creating a home office space that is comfortable for you, it is crucial to find ways to wind down after working hours. Make sure to set a fixed routine to ensure you have time to yourself.
Utilize Available Resources
Schooling supplies are not the only resources that educators require. There are a ton of online resources tailored for educators working during the pandemic that can serve as help forums and informative guides.
Even though the task of working from home may not initially seem overwhelming, remote working has many of its own unique challenges. A simple Google search is often enough to find answers to issues you may be facing in your new work environment.
Get Organized
Being organized is something that's second nature for most teachers, but the need for being organized has never been more essential. While working from home, you may notice that missing a small detail on your schedule can have a ripple effect; impacting your entire day, or even your whole week. You may find time management apps and other types of organizations apps incredibly useful while working from home.
Develop A Strict Self-Care Routine
We all know self-care is essential, although it is relatively easy to forget that during chaotic days as an educator. Switching off after a long day of teaching online can be challenging, which is why you need to implement a strict self-care routine.
Your routine can consist of simple activities that induce relaxation, such as a warm bath, aromatherapy, enjoying a novel, or even meditation practices. The specifics of your self-care routine should depend entirely on your preferences. However, each aspect of your routine should be something you find to be an effective coping mechanism for stress and anxiety.
While life may seem excessively stressful right now, many school districts are returning to in-person classes and putting policies in place to ensure student safety. With a little patience, we will hopefully all soon see a return to normalcy, so teachers can do what they do best once more.