While I was raised Lutheran, I knew as soon as I got engaged that I didn't want to have a religious wedding.
Planning a wedding takes a lot of work, and it can be a little more complicated if you're not following the standard pattern of a religious wedding.
But once you have your dream wedding dress picked out, it's easier to start planning the rest of the ceremony around it. Use these tips to help you cover all the bases when it comes to planning the perfect wedding, no religious elements required!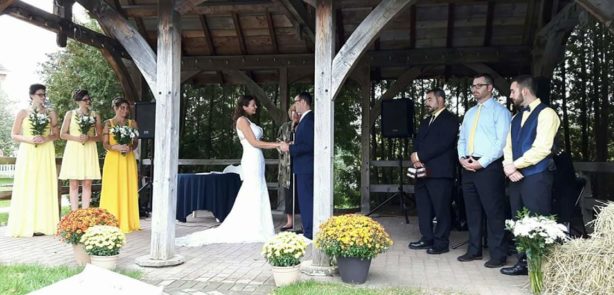 Officiant
There are many types of officiants who can perform a civil marriage. The most common non-religious officiant is a local, state or federal judge.
Judges can perform the ceremony in their courtroom or at your locale. This power is not conferred to all judges across state lines, so be sure to check your state's laws if you plan to bring in a jurist from another part of the country.
Check the rules about destination weddings too. If you want to have a civil ceremony in Canada, for example, you can hire a notary especially designated by the Minister of Justice. In Mexico, non-religious ceremonies are performed by the Oficina del Registro Civil.
Readings
There are plenty of readings about love and commitment to be found outside of religious texts. If you want to keep the readings secular, try the sonnets of William Shakespeare, although you can certainly look to more contemporary poets and authors.
There are beautiful passages about love in Captain Corelli's Mandolin by Louis de Bernières and A Farewell to Arms by Ernest Hemingway just to name two.
Don't overlook song lyrics either. Your favourite artist is almost sure to have at least one love song. Choose an attendant to read a verse, or have more than one attendant read the refrain like a Greek chorus of old.
Vows
If you're not having a religious ceremony, you can certainly dispense with the standard set of vows if you wish.
Non-religious wedding ceremonies are a great place to read to write and read your own vows, making sure you say exactly what you mean to say to this person you are committing your life to. There is no reason to keep the words "in sickness and in health" if something more along the lines of "I promise to pour my whole self into keeping this marriage happy and healthy" feels more valid to you.
This is your commitment ceremony, so say what's meaningful to you.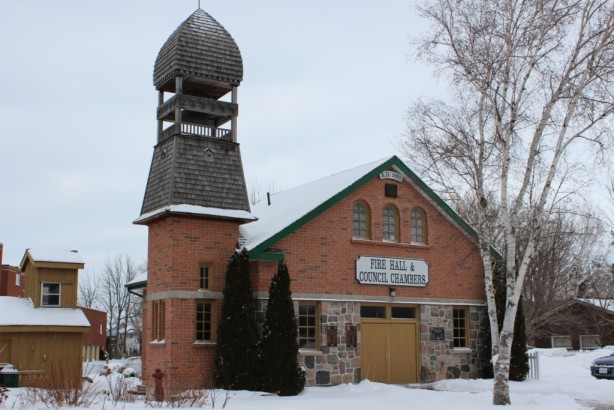 Venue
Without the need to hold your ceremony in a place of worship, the whole world is practically opened to you. There are thousands of different non-traditional venues you can choose from.
Some couples get married barefoot at the beach at sunset. Others choose a historic building. Some arts establishments are eager to rent out their spaces when they don't have shows going on, so look into the opera or local theatres.
Wedding venues commonly used for religious ceremonies may still work for any type of ceremony if you prefer, and usually have non-denominational chapels or outdoor gazebos available. If you want to keep it casual, consider a brewery, winery, or park.
Music
Not every wedding needs to have an Ave Maria solo in the middle of it to be special. You may determine that mid-ceremony music is too much trouble; however, you should definitely pick songs for walking up and down the aisle.
Non-religious wedding ceremonies are the perfect place to ditch "Here Comes the Bride" and Vivaldi's Four Seasons and replace them with something more personal.
Some fun choices include The La's There She Goes for walking down the aisle followed by I Feel Good by James Brown for the recessional. This is your special day. Play what makes you both happy.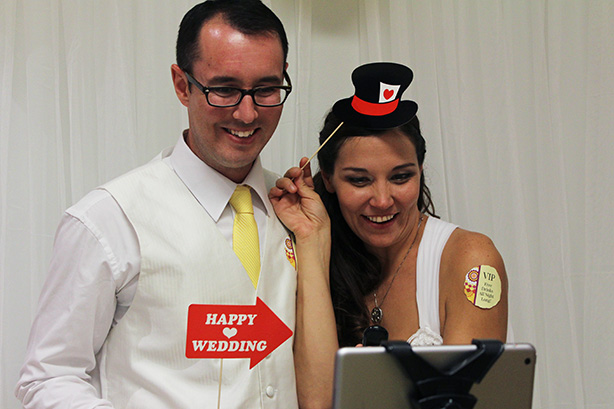 Unity Rituals
There are plenty of unity rituals that can take the place of a homily or other religious part of the ceremony.
One of the most classic is the lighting of a unity candle. Usually, the two mothers (and sometimes fathers) bring lit candles to their children (the bride and groom) who then use the flames of both to light a single candle.
For non-religious wedding ceremonies held outside, planting a tree together is a nice way to create something long-lasting that will remain at the park or venue. Pro tip: Dig the hole first and loosen the tree in the planter so no one has to struggle in their wedding clothes.
Just because you're not getting married in a church doesn't mean your wedding won't be every bit as special. Incorporate the elements that are special to you, and the ceremony will be one that you and your spouse remember for a lifetime!