Buying an adjustable bed base is something that's becoming more and more popular among people of all ages. The adjustable frame gives you the ability to do so much more comfortably in bed, from reading to watching a favourite show.
And in addition to the extra comfort they provide, they can also be a great benefit to your health. Specific positions on the frame can potentially enhance circulation, improve digestion, and eradicate snoring.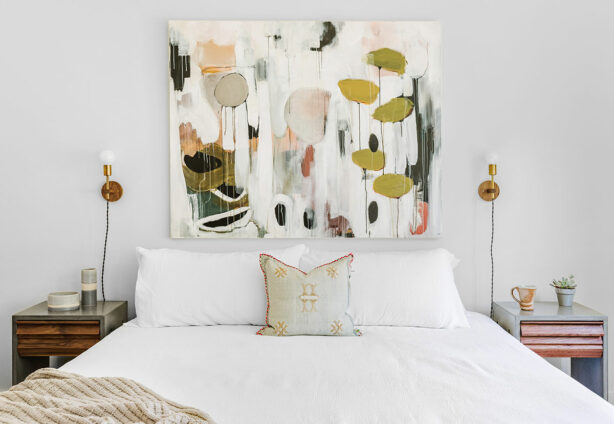 If you're considering an adjustable bed frame for your favourite mattress, here are 4 top choices to consider:
Leesa Adjustable Base
The Leesa Adjustable Base is heather grey, and has a basic, flat and thin design. It's adjustable from 10″ to 14″ high in 1″ increments and is available in Twin XL, Queen, King, and California King sizes.
A key feature of the Leesa Adjustable Bed is its ability to maneuver the feet and head simultaneously. It also comes with a mild under-bed light.
The frame is priced moderately in its category, with the Queen priced at $1299 and the King priced at $2299.
Tempur-Pedic Ergo Smart Bases
The Tempur-Pedic line of adjustable frames has four model types. But if you want something with all the bells and whistles, the top-tier Ergo Extend Smart Base is your best bet.
The mid-tier Ergo Smart Base model comes with all the features that Ergo Extend has, except for the pillow tilt option. If affordability is your top priority, then the significantly more basic Ergo Power Base or Ease Base are likely your best choice.
All the models are made of steel, and the Ergo Extend adds a plush grey fabric over the frame to give it a more luxurious look.
The Ergo and Ergo Extend Smart Bases both boast top-of-the-line features, including a zero-gravity preset position, automatic snore response, USB ports, a massager with adjustable legs, and under-bed lighting.
And the Ergo Extend's pillow tilt adjustment makes it a lot easier to read in bed and watch TV. The Tempur-Pedic adjustable bed frames are available in Twin XL, Queen, King, Split King, California King, and Split California King sizes.
While incredibly versatile, the Tempur-Pedic frames are among the more expensive adjustable bed base options, with the Queen Ergo Smart Base priced at $1599.
The Purple Ascent Power Base
The Purple Ascent Power Base comes with sleek grey upholstery and wooden legs, making it stylish enough to use on its own. But as an added bonus, it also has the advantage of being able to be used with most existing bed frames as well.
The base comes with features that include zero gravity, a back-lit wireless remote, and a docking station with USB ports for your remote use.
Considering the features and versatility, this base is definitely an economical option, with the Queen size priced at $999 and the King size priced at $1399.
The Nectar Adjustable Bed Frame
Nectar's adjustable bed frame is quite similar to Tempur-Pedic's mid-tier adjustable bed base option. It's also made of steel, with the metal frame covered in a modern gray fabric.
A perk specific to the Nectar is the 10" of storage space under the bed frame, which can be accessed even when the bed isn't lying flat.
The Nectar Adjustable Bed Frame is one of the cheapest frames available, but still comes with higher-end features that include a built-in massager, zero-gravity mode, USB ports, and head adjustment capabilities.
The base is available in Twin XL, Full, Queen, and Split King, with the Queen currently priced at just $699.
There's nothing quite like a good night's rest to keep you feeling on top of your game, and if you've been struggling with your sleep, an adjustable frame may just be the solution you need.
Choose the one that has the best features for you, and get ready to enjoy the ultimate comfort and health every single night!