When our family moved into our newly built dream house last year, one of the highlights of the experience was finally being able to upgrade to a king-size bed.
And with our squirmy baby often ending up in the bed with us, we needed ever extra inch of room we could get!
As a mom of three, I treasure every minute of my sleeping time. And if there's a way to make it even more comfortable and restful, I want to know about it!
So, when GoodMorning.com gave me the chance to do a Brunswick mattress review, I couldn't resist the chance to see if it would make bedtime even more blissful.
The Brunswick is made by the same company as my previous Douglas mattress and my Novosbed mattress, both of which I did find very comfortable.
The cooling gel layer on top of the standard memory foam helps regulate temperature and keep me more comfortable when sleeping.
But the Brunswick takes comfort one step further with a unique design that's half traditional spring mattress and half memory foam. For those that love the springiness of a traditional mattress, this hybrid is a dream come true!
The nice thing about memory foam mattresses is that they can often be shipped to the door since they can be compressed to fit in an easy-to-move box.
This is still true of the Brunswick mattress, though it doesn't pack up quite as compactly as the Douglas or the Novosbed. The box was about double the size of our previous memory foam mattress, but my husband and I had no problem carrying it upstairs together.
Once the box and plastic were removed from the mattress, it quickly expanded to full size. And I could tell at a glance that it was going to be even more comfortable than I had hoped!
Like the Douglas, the Brunswick mattress features a layer of cooling gel memory foam to help keep me comfortable when I sleep. And the hemp fabric used to cover the mattress is strong, hypoallergenic and eco-friendly.
But the stand-out feature of this mattress for me and my husband was the zoned pocketed springs. Not only did they provide exceptional support, they solved a problem that we'd faced with every other mattress we'd ever had: motion transfer.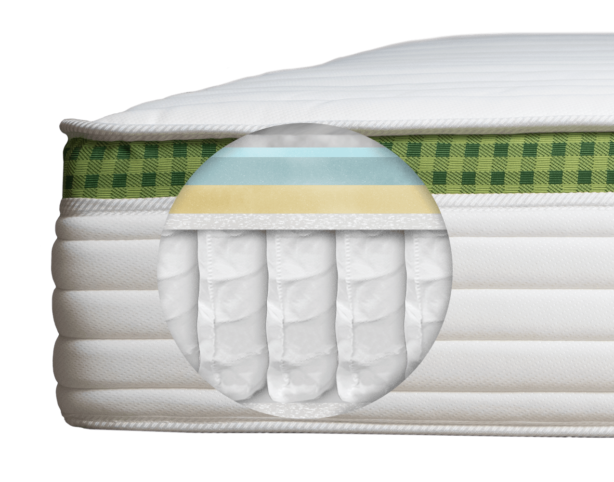 My husband works irregular hours, which means he'll often need to go to bed in the middle of the day or wake up in the middle of the night. Unfortunately, that means when I try to get into bed, my movements usually wake him up so that he can't get the rest he needs.
Add a restless baby into the mix and there's just no chance of my husband getting a proper night's sleep. But now, with the Brunswick mattress, movements don't affect the rest of the bed!
In other words, the rest of the mattress doesn't bounce and shake as I settle in and try to get my squirmy toddler to sleep.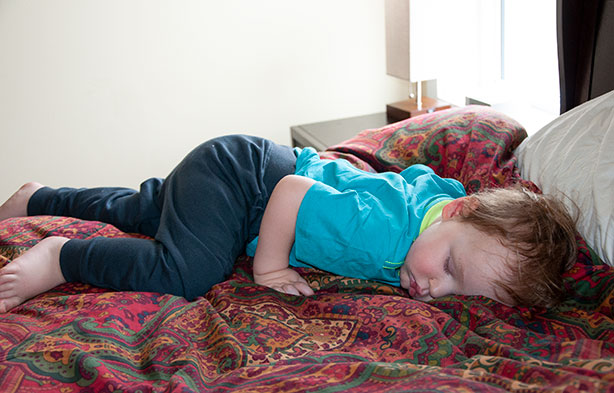 Top off all that comfort with a 15-year warranty and a 120-day sleep trial, and it's no wonder I'm sleeping more soundly with the Brunswick mattress on our bed!
The Brunswick mattress starts at just $599 for a Twin mattress and $899 for a King mattress, including free shipping and returns.
I especially love the fact that if a mattress is returned, it's donated to a charity or community organization in the area to help others in need!
While upgrading to a King mattress made a big difference in my nightly rest, the Brunswick mattress made just as much of a difference in the end! I love the support and comfort of the springs combined with the firmness of the memory foam.
And my husband, who was a pillow-top mattress fan before I converted him, has finally found a mattress that suits him perfectly.
With such a great sleep guarantee and even optional zero-percent financing, there's no reason not to give the Brunswick mattress a try.
If you love the feel of a traditional spring mattress, this may just be the mattress you've been looking for!