One of the best parts of having a new baby can be shopping for cute outfits, fun toys, and other adorable gear for your bundle of joy.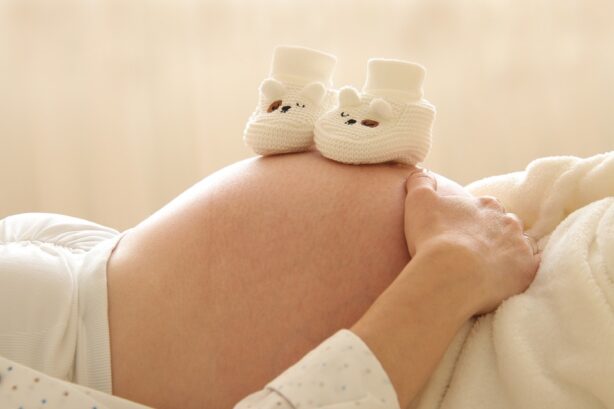 But while some baby items are luxuries, others are more essential.
If you're raising your baby on a budget, make sure that you buy these 6 important baby products for newborns before you splurge on the fun stuff!
Baby Carrier
Babies love to be held, and of course, you'll love holding your baby as much as you can, too. But there are times you'll need your hands free when you baby isn't so willing to be set down!
That's why it's smart to invest in a good baby carrier, so that you can carry your infant safely and securely while still being able to take care of other important tasks inside and outside the house.
When looking for top baby carriers and deciding on the right one for you, consider how easy it is to put on, whether it suits the weight of your child, and if you'll be using it more indoors or outdoors.
Crib or Bassinet
One of the most personal decisions for parents of a newborn is deciding where your new baby will sleep. Some parents prefer to start their child in a crib in their own room right away, while others prefer a bassinet beside the parents' bed.
No matter which option you decide is best for you, making sure baby's sleeping space is safe and secure is a must. That means a surface that has minimal bedding, crib slats that are no more than 2 3/8 inches wide, and bassinets that have a wide, non-tippable base, among other things.
Buying a crib or bassinet new is generally the best bet when it comes to safety. But if you are buying used, ensure the paint and hardware are all in good condition, the mattress fits snugly, and the piece itself is sturdy.
Stroller
Whether you're planning to walk around town, go shopping on busy weekends, jog around the neighborhood, or head out for an afternoon at the park (or all of the above), your baby will need somewhere comfortable to sit while you do it all.
That's why investing in a good stroller is so important. Ideally, try to make sure it has storage space underneath, where you can carry your baby's diaper bag and anything else you need to bring with you.
And think about the future when you make your choice! A good stroller will offer a full recline and head support for newborns, but also have a proper footrest and adjustable harness that will let your child use it in their toddler years as well.
Clothing Bins
Babies grow so fast in the first few months that you may feel like they barely get a chance to wear an outfit before outgrowing it. In fact, some babies are even born too big to fit into those adorable newborn-sized clothes you might have ready.
That's why having a few small, stackable clothing bins can be so useful. Label each one with the size of clothing they contain, so that you can quickly and easily find larger sizes when they're needed.
And make sure to have one bin empty and ready to fill with any sentimental outfits you want to save! Chances are you'll receive some special items that you won't want to sell or give away, even when your baby's outgrown them.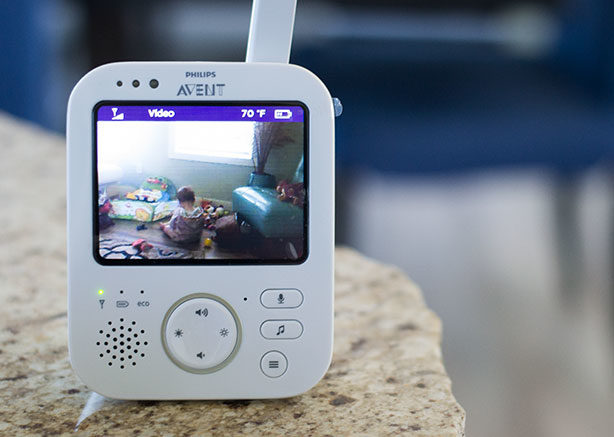 Baby Monitor
Considering how much sleep new babies need, a good baby monitor can be one of the best baby products for newborns that you may buy.
They allow you to take time away from your little one, without constantly worrying about whether they've woken up or started crying.
You can choose from wireless monitors that work with your smartphone, monitors that let you talk to your child through a speaker, and even monitors that show you the room's temperature to ensure your baby is comfortable.
A baby monitor helps give you peace-of-mind while your child's playing or sleeping, so you can catch up on chores or enjoy some quiet time alone.
Car Seat
When it comes to the safety of your baby, there is no piece of baby gear that's more important than the car seat. Make sure yours exceeds safety ratings and has proper side protection.
For a newborn, decide early on whether you prefer using an infant seat that can be removed and attached to a stroller, or an adjustable-design seat that stays in the car and grows with your child.
Both styles have their advantages and disadvantages depending on your needs, but as long as the car seat has a secure five-point harness and is designed for your baby's height and weight, you'll know they're as safe as possible when driving.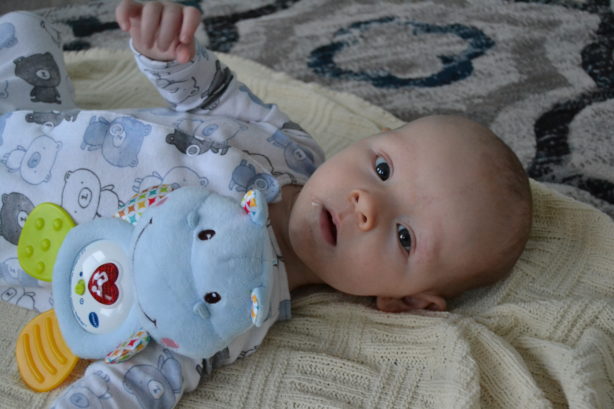 There's nothing quite as magical as those first few months at home with your new baby. And making sure you're ready with the right baby products for newborns will help you to enjoy that time as must as possible.
Just make sure you consider the ways you'll be using your baby gear, and the features that matter most to you, before you make your purchases!