Technology has always been something that has both advantages and disadvantages.
On the one hand, it's created some new challenges for parents when it comes to monitoring and restricting the online experience.
But, on the other hand, it has given parents a wide variety of products that help make parenting easier and keep little ones safer.
If you're looking for the best high-tech products to consider for your little ones, consider these 8 tech-enabled must-haves:
Advanced Baby Monitors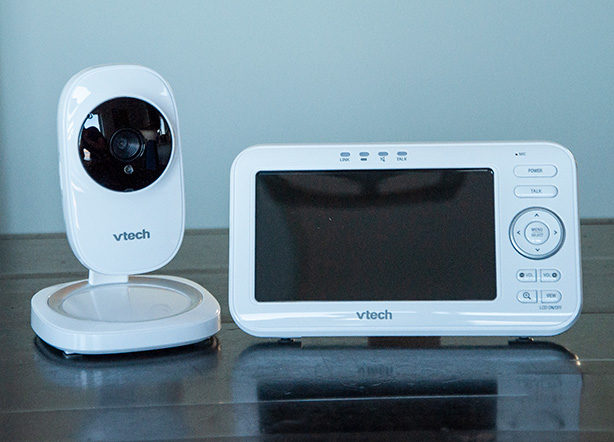 Compared to the original, sound-only monitors, the technology in baby monitors has come a long way.
For example, some video baby monitors offer rotation, so that you can see your child anywhere in the room. Once your little one is out of the crib, this can be a handy way to keep an eye on him, both awake and asleep.
Other monitors, like the wifi baby monitor from Hubble, offer a two-way talk feature. This can be a great way to soothe your child back to sleep in another room.
Wifi connectivity often allows you to check on your little one with a phone app, eliminating the need for a separate monitor.
And additional features like temperature tracking, night vision, and built-in white noise let you ensure your baby is safe and comfortable at all times.
Net Nanny
As beneficial as the Internet is in everyday life, it can definitely create some challenges for parents.
With the entire world at your child's fingertips, making sure kids are staying away from inappropriate websites and avoiding potential viruses needs to be a priority.
That's where Net Nanny software comes in. It's designed to block access to content that's not appropriate for children, and to alert parents if kids are searching for something harmful.
Net Nanny software can also be used to block the Internet at specific times of the day or night, to ensure your children develop a healthy schedule of time spent online and off.
Of course, software like this should also be paired with good parenting skills. Talking to your kids about the type of content they should avoid and teaching them online safety skills is a must!
Advanced Pacifier
When a little one is running a fever, trying to monitor their temperature can be tough. But a new line of smart pacifiers is changing that!
The pacifiers feature a built-in thermometer that lets you monitor your baby's temperature using an app on your phone.
With no need to disturb little ones to check their temperature, parents can better monitor and treat a fever, while babies get the rest they need.
And scientists are even working to develop pacifiers that can test glucose levels, which could eventually be used to help you know when your baby is hungry!
Smart Car Seats
While every parent likes to believe that they would never forget their child in their vehicle, it does still happen…and sometimes with tragic results.
In fact, 906 children have died from pediatric vehicular heatstroke, or PVH, since 1998. About 53 children died in 2019, and 23 children died in 2021.
Smart car seats are designed to prevent this. A new line of seats featuring a patented SensorSafe system offers peace of mind for parents by alerting them if the car is turned off but the child is still buckled into the seat.
As an additional layer of protection, the system will even alert emergency contacts if the parent doesn't respond to the initial notification.
Smart car seats also alert parents if the temperature in the car is too high or too low, and if a little one manages to unbuckle the seat while the car is in motion, to ensure better car seat safety.
And for those that already own a car seat, a variety of after-market car seat attachments can provide some of the same features without needing to replace the entire seat.
Kids GPS Tracking Device
Once kids get a little older and start wandering a little more, a parent's life can get more stressful…especially with a little one that likes to wander!
A child GPS tracker helps to alleviate that worry by giving parents a way to check their child's location and get in touch with them when necessary.
The best trackers include secure clips, a long battery life, an SOS button, and two-way communication. Keep in mind that they also require a monthly subscription, and fees can vary greatly.
So, shop around to find the best tracker for your child and your budget!
Pool Alarms
Pools pose a serious danger to children. According to the Consumer Product Safety Commission, 379 children under 15 years old lose their lives due to pool or spa drownings every year. And 75% of those fatalities involve kids under 5 years old.
Pool alarms were designed to prevent such tragedies. The high-tech products will alert you if a child accidentally falls into the pool, with some even triggering an alarm just for entering a gated location.
There are a few types of pool alarms to choose from. Some are installed inside the pool to detect accidental falls by monitoring water pressure.
Others are installed above the pool, monitoring the pool's waves to detect entry.
If you don't actually own a pool, then you may want to consider a wristband alarm instead. These alarms are useful as a temporary measure, but do need to stay on the wrist to work.
No matter which pool alarm works best for you, make sure to also teach your child the basics of pool safety as soon as they're old enough.
Smart Baby Swing
Any parent with a baby that loves being held knows how exhausting the constant rocking can be. Smart baby rockers are designed to help give parents a break, while keeping the baby safe and comfortable.
Smart baby rockers generally feature different recline positions to suit different ages, Bluetooth-enabled controls to adjust speeds, settings, and sounds, and optional features including white noise and womb-like movement.
And, of course, the rockers are designed to cradle little ones in a safe, secure position, so that you can relax and recharge while your baby rests.
Baby Breathing Monitor
Baby breathing monitors come in a variety of designs, from smart socks that slip onto a baby's foot to clip-on monitors that attach to a diaper.
The monitors then track a baby's breathing using a smartphone app, and alert parents to any irregularities.
While the technology behind baby breathing monitors is relatively new, the monitors can be useful for pre-term infants, or babies with a condition like sleep apnea.
And for a parent worried about sudden infant death syndrome, or SIDS, the price of a baby breathing monitor may be worth the extra peace of mind as well.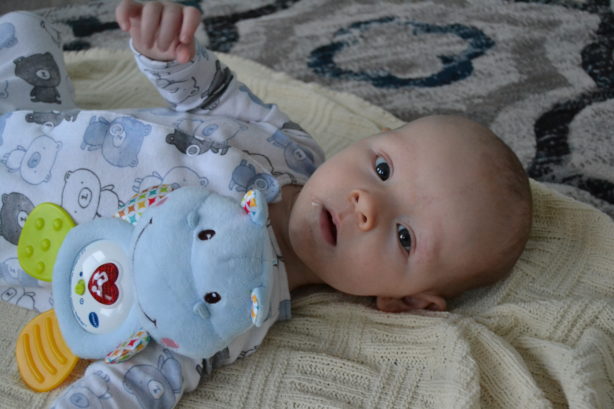 When it comes to parenting, a little extra help can go a long way. And these high-tech baby items are ideal for making a tough job easier, while also helping to ensure your child's safety.
Check them out for yourself and see if a little extra technology can help you enjoy parenthood even more!