Buying a new car is always a big decision, and it can be even more difficult when you're choosing a car with kids in mind.
If you have children and you travel with them a lot, you know that family travel provides its own unique challenges.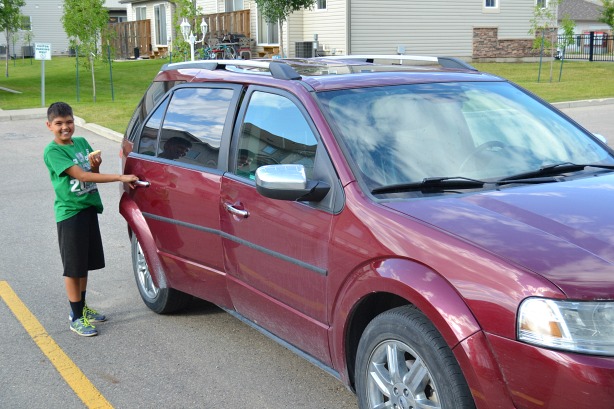 Luckily, today's modern vehicles often come with a variety of safety and comfort options that will help ensure the whole family is riding in comfort.
If you're shopping for a car for frequent travel with your kids, these 7 family car features are ones you'll want to consider!
Airbags
Safety should come as a priority for any driver, but it's likely on your mind even more when you're driving with children.
When buying a car, checking the airbags should be on top of your list to ensure that your little ones are protected in the case of a collision.
Although most vehicles have appropriate airbags for the driver and passenger at the front, this is not always the case for those at the back.
Making sure that the vehicle you choose has air bags designed to protect younger children seated in the back is a simple and essential way to ensure your family is as safe as possible.
Spaciousness of the Vehicle
If you often travel with your children, then you'll want to consider a vehicle that has a little extra space.
First off, car seats and booster seats can sometimes take up a fair amount of space in the backseat. And, of course, you want to be planning for the future when the kids start to grow as well!
Finally, whether you're stocking up on groceries or hauling your kids to sporting events, having enough space in the trunk is a must as well.
All those requirements may mean looking at an SUV rather than a passenger car. This Land Rover dealer advises considering a bigger 4×4 vehicle, both for the extra space and the better functionality.
But no matter what vehicle you do decide is best for your family, having some extra space is never something that will be a bad decision!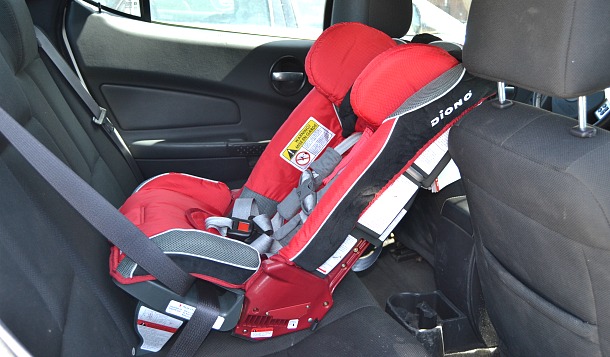 Child Seat Attachments
The car seat is one of the most crucial pieces of safety equipment you'll ever buy. So making sure that it fits properly in your vehicle is a must.
All modern vehicles should have appropriate tethers for properly installing a car seat and in Canada, for example, top tethers are required on all vehicles made since 1989.
But older vehicles may not be appropriate for car seats, and some vehicles just don't have the room to be able to install a car seat properly.
Ideally, test your child's car seat in the vehicle before you buy. It may even be worth hiring a car seat installer to come with you when you look at the vehicle to ensure your seat will be able to be secured correctly in the car you're considering.
Leather Upholstry
While leather seats may not be a necessity when it comes to family car features, they can definitely make keeping a car clean and comfortable easier on the parents!
Leather seats are an easy way to improve hygiene in a vehicle, since they can quickly be wiped down when the inevitable messes occur.
If leather seats aren't an option, then consider buying an aftermarket cover for the car's upholstery! It can be a cheap and efficient way to keep a family car looking great and make cleaning it a little easier.
Rear Sun Blinds
Traveling with children means that at some point they'll likely spend some time napping in the back seat, particularly if it is a long journey.
And, as a parent, it just makes sense to help your kids get the rest they need in comfort! That's why sun blinds can be so helpful, especially when little ones are younger and take regular naps.
Some newer cars will come with built-in sun blinds on back windows, making it easy for you to keep the light out of their eyes when they're sleepy.
But luckily, there are also a variety of affordable aftermarket rear sun blinds to choose from as well.
While they may take a little more work, since they will generally have to be pulled down manually when required, they're a great option for cars without built-in blinds.
Rear View Cameras
Rear view cameras are one of the most useful features on newer vehicles for all drivers, but they're especially handy for families.
Since children can be notorious for running into places they shouldn't, and can also be harder to see, this simple feature will let you know in an instant if your child is behind your vehicle unseen.
Even better, many newer vehicles have improved this system even more with collision detection sensors on the sides of vehicles as well.
Whether you're driving with kids in the car or just making sure they're not too close when you're leaving for work, these systems are wonderful for improving overall safety when driving.
Built-In Entertainment
When it comes to keeping kids happy on those long drives, a built-in entertainment system can be one of those family car features you never knew you needed.
And there's no need to think of it as an unnecessary expense! Keep in mind that a bored child can be distracting to the driver, so a little extra help keeping kids occupied is always a good thing.
While you may not find a built-in entertainment system a must if you're mainly going to be making quick commutes, they're especially handy road trip essentials.
So, make sure to plan for the future when you're deciding on entertainment options as well! If you have a big trip to visit family in your future, for example, a built-in DVD player can help hours on the road fly by!
From the earliest days of driving with your newborn to road trips and sports tournaments with your teenager, it's worth considering the kids when you're choosing a family vehicle.
And these 7 family car features can be a great way to help make the drive more comfortable for you and your children when it's time to hit the road!