Once you discover a craft you love, you might quickly start to spend a lot of time and money perfecting it.
So, as you get better at creating that amazing artwork, it just makes sense to potentially start making some money from it!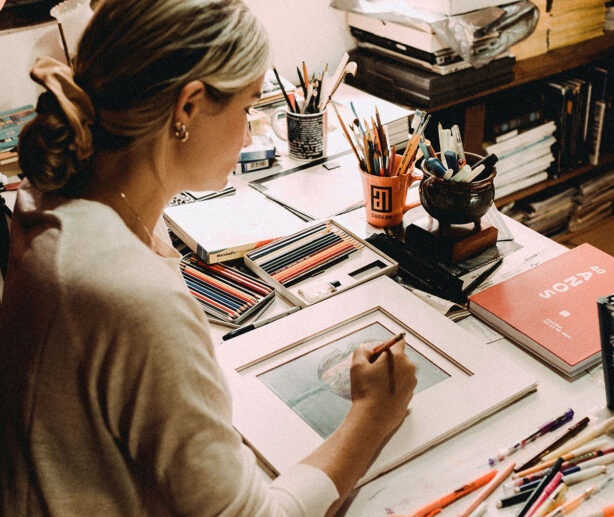 But, making the move from recreational crafting to side hustling does take a bit of planning.
So, put down those craft scissors for a just a second, and consider these six tips to start to make money crafting:
Find Your Lane and Cruise
Obviously, a crafter is never going to roll out products with assembly-line efficiency.
But, if you can find a desirable product that you can reproduce reliably and efficiently, you can crank out products with enough speed and predictability to encourage profits.
Whether you're making furniture, knitted caps, or Christmas tree decorations, see if you can't land on a marketable product that's relatively quick and easy to make over and over again.
If every craft you make is a totally unique piece of art, some pieces may never find a buyer. But, if you lean into something that has proven results, you can achieve predictable sales.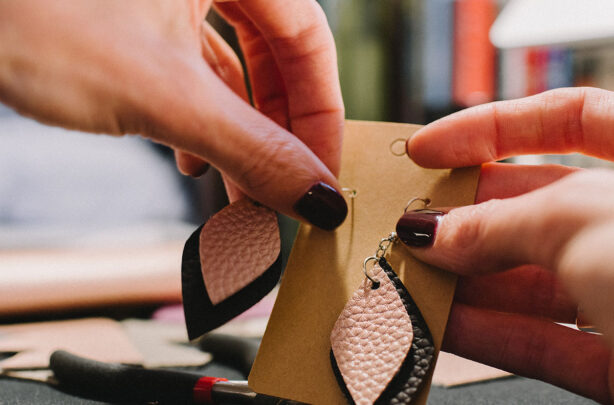 Get Comfortable with Online Sales
In today's world, selling on a digital marketplace is basically a no-brainer.
But while selling online is probably already something you've considered, it can come with some additional work that you might not have thought about.
For example, becoming a popular online seller often means creating a social media presence. Learning to market yourself and take beautiful photos of your products is a must.
And, if you really start to thrive, then you'll need a solid plan for packaging and shipping your goods as well.
All that is perhaps a long-winded way of saying the online marketplace is essential, but it can also be demanding in ways you need to think about before you dive in.
Etsy is easily the best known venue to make money crafting, but keep in mind there are other online marketplaces for crafts as well. ArtFire and Amazon Handmade, for example, also provide great opportunities.
Invest in Top-Notch Tools
The surest way to improve the quality of your work (and make it more marketable) is to improve the quality of your tools.
So, whether your work requires a craft knife or woodworking tools, do yourself a favor and use high-quality gear.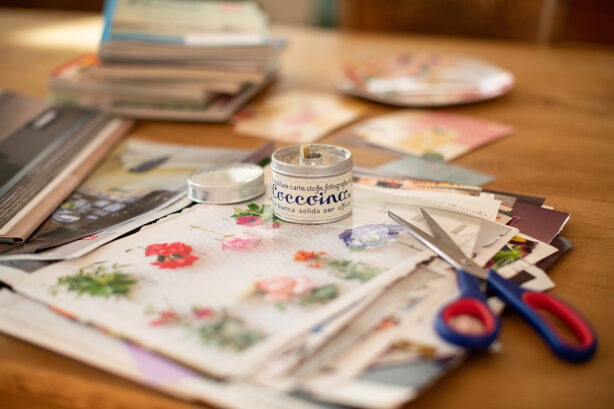 Better tools are more enjoyable to use, and come with the additional bonuses of being more efficient and reliable. And those traits are a big-time benefit when you're trying to turn your craft operation into a moneymaker.
Indeed, when your work starts to actually make you a profit, you should think of your tools as an investment.
And save those receipts, since you can deduct the money you spend on tools as a business expense when you file your taxes at the end of the year!
Don't Forget the Local Market
While selling online is definitely the most popular choice right now, you'll miss out on some good sales opportunities if you don't also look into markets in your own town!
Find local craft fairs, festivals, farmers markets, etc. and introduce your goods. Getting the chance to connect with you in person will often make people more interested in purchasing.
And when you sell directly to customers, you don't have to worry about the most annoying aspect of online sales: shipping and handling.
Brand Yourself
If you really want to make the jump from casual crafting to a business, then it's time to start brainstorming a name!
Choosing the right name for your crafting operation is a way of creating your own memorable brand that your customers will return to again and again.
If you can't think of a good name off the top of your head, try a bit of "no ideas are bad ideas" brainstorming and jot down everything that comes to mind.
Then, narrow your list down to your top choices, and let a trusted friend or family member weigh in. With luck, you'll end up with a name you love that perfectly represents your products.
Trust Your Talent and Get Over Your Fears
Perhaps the greatest obstacle toward craft monetization is a lack of confidence in your ability. It's time to get over that and share your skills with others.
Think about it this way…what's the absolute worst thing that can happen?
It would likely be that nobody buys your items. And that's not why you're crafting in the first place, anyways!
So, take the plunge, make a plan, and see if your crafts might have a fan base you didn't expect.
When you love to create, there's no better feeling than realizing that you can make money crafting, too!