Being a mom is one of the most rewarding, yet challenging jobs that exist. Between preparing meals, doing chores, running errands, and playing with your little ones, there never seem to be enough hours in a day.
Even making simple decisions can feel exhausting when you have so many other things on your mind. And for many new moms, one of those little decisions can be figuring out what to wear.
That's why putting together a functional, yet fashionable, mom wardrobe can be so handy. With the right pieces, it can be easy to look polished and pulled together in a flash.
Wondering just how to assemble the perfect mom wardrobe? Start with these 6 must-haves:
Comfy Leggings
For bottoms, you can't go wrong with a few pairs of leggings. Wearing cotton leggings everyday is a great option for moms since they're comfortable and easy to move in.
As an added bonus, they're available in a wide range of colors and patterns, so you can always coordinate with other essentials in your wardrobe.
Leggings are especially handy on days when you have lots of physical activity planned. They're great from taking you from housecleaning to errand-running to exercise class.
Pair leggings with t-shirts, an oversized button-up, or even a cute dress to create a fun and casual look in a flash.
Fitted Jeans
Jeans are a staple wardrobe item for all ages and genders, so make sure to have one or two pairs in your mom wardrobe as well!
They're great for dressing up or down, and come in styles designed to fit every body type. Pair them with heels and a cute blouse for a dressier look, or sneakers and a comfy athletic top for a day at the park.
For maximum comfort, especially if you're shopping post-partum, pull-on jeans are a great choice.
Designed with a stretchy waistband instead of zippers and buttons, they're quick to hop into on a busy morning and feel good all day.
Button-up Shirts
To add instant style to your outfit, switch out the standard sweatshirt for a loose button-up shirt instead. They provide the same coverage in a much more fashionable way.
Getting a couple in different colors will give your mom clothes great versatility. And, as an added bonus, a button-up shirt is incredibly functional if you're breastfeeding a little one!
T-Shirt Dresses
Dresses are a great choice for a busy mom, since one clothing item provides a complete look all on its own. And if comfort is one of your top clothing priorities, a t-shirt dress is a great choice!
Designed with a style and fabric that mimics that favorite tee, t-shirt dresses are quick to toss on, and generally made with soft, comfortable material that wears well all day.
Choose a couple in different lengths to suit different types of weather, and don't be afraid to play around with the patterns and colors! A bold t-shirt dress paired with a cute jacket or some fun accessories is a great way to show off your personal style.
Maternity Tops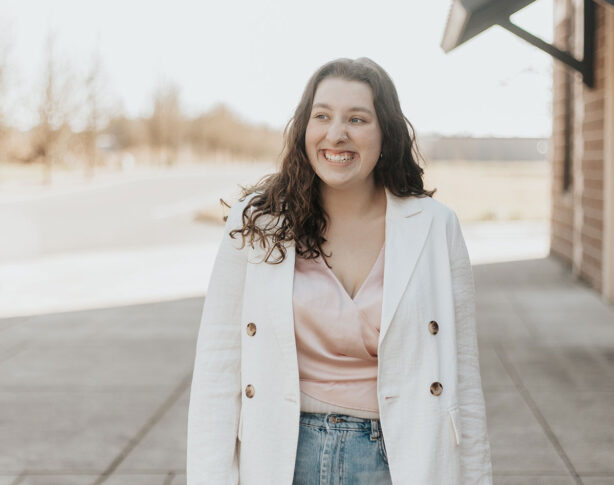 It goes without saying that maternity tops are a must during pregnancy, but many modern-day maternity tops can transition beautifully to your post-partum wardrobe as well!
The longer lengths and stretchy fabric are perfect for adding coverage when you want it, and many maternity styles are also nursing-friendly if you happen to be breastfeeding.
Maternity tops are great for days when you want maximum comfort from your outfit. Take the time to find tops that you truly love, and you'll find you keep wearing them for years post-partum.
Outerwear
Every functional wardrobe needs some classic outerwear to finish off an outfit, so try to have at least one piece for each season that fits well with the rest of your wardrobe.
Some stylish and comfortable options include denim jackets and cardigans in the summer, trench coats or blazers in the spring and fall, and wool coats or puffer jackets in the winter.
When you take the time to find the perfect outerwear pieces, you'll be able to instantly dress up any outfit as soon as you step out the door, just by tossing on your jacket!
Tips For Choosing The Perfect Mom Wardrobe Pieces
When you're considering new clothing items to add to your closet, try to choose pieces that will coordinate well with your other favorite clothes.
In general, keep your closet selection on the smaller side. By choosing versatile clothes that match well with one another, you may find you only need 10-15 pieces of clothing to create multiple stylish looks.
Paring your closet down to must-have staples helps eliminate decision fatigue so you can move on to other things while still looking and feeling great.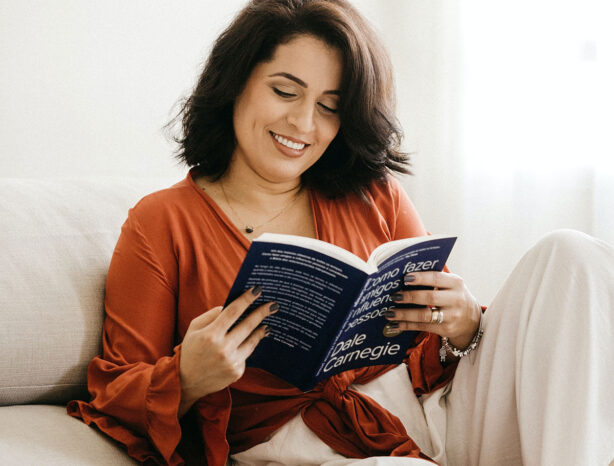 Things can get pretty hectic and busy when you're a mom, and fashion is often the last priority in the numerous tasks on your to-do list.
But it's still possible to create a mom wardrobe that combines comfort and style! By choosing versatile outfits that are easy to dress up or down, you'll be able to look and feel great no matter how crazy life gets!