Before I gave birth to my third baby, I had a wardrobe and a style that I loved. My clothes fit well, my pieces were carefully tailored and I adored having the chance to dress up!
But after Baby Cormac I found, like so many women, that my old wardrobe just didn't fit as well as it had before. And with a baby in the house, some of my favourite mom clothes just weren't practical! (Think shirts without quick breastfeeding access or white pants when Baby started on solid food!)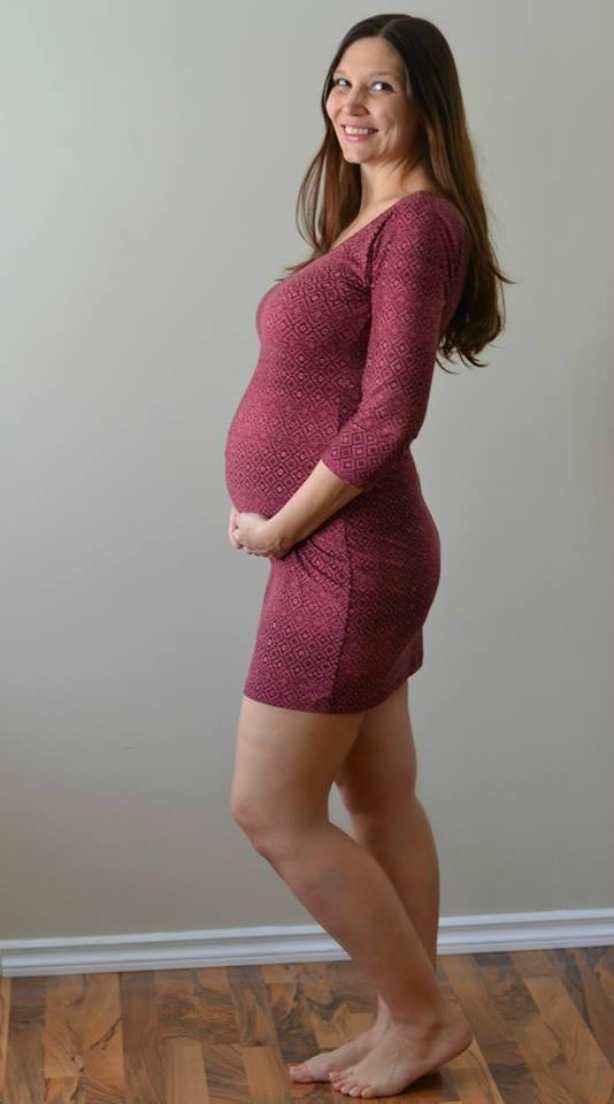 Adjusting to life post-baby is challenging enough without having a wardrobe and style crisis thrown in for good measure. Staying in those old faithful pj's, leggings and long tops is fine during the early days, but sooner rather than later it will be time to shake off the rut and find something to wear!
If you're going through the same post-baby wardrobe crisis, never fear! These six tips will help you re-invent your style and jump into your busy life as a new mom looking and feeling great!
Accessories Are a Mom's Best Friend
You'll be amazed at how well-placed and perfectly chosen accessories can literally transform an outfit. Consider stylish cat eye glasses, an elaborate necklace, beautiful wrist wear or even scarves. Add some key pieces to your wardrobe and each season you can switch them out to compliment your outfit. You'll wonder how you ever got along without them.
Be Ruthless
This may not be easy, but go through your wardrobe and closet and remove anything that you'll no longer wear. And be utterly ruthless. Those skinny jeans that are folded neatly in the hope that one day you'll slip back into them? Just no. They're taunting you and may only make you feel bad about yourself. But do store away items that you might wear further down the line, but that don't suit your life right now – such as formal wear and high heeled shoes.
See What Can Be Repurposed
That beautiful oversized shirt you always wore tucked into jeans? It could be the perfect breastfeeding top. It'll also look good with shorts in warm weather. If you have plenty of suit jackets, then keep them for brunches with your friends and meetups with other new parents. They'll look great with a simple t-shirt and jeans.
Find Your New Style of Mom Clothes
Don't be afraid to experiment. And try something you haven't worn before! Your new mom clothes of choice could be as simple as a pair of high quality leggings and a long shirt with a belt around the middle to pull in your waist. Tights and tunics, high-waist jeans and blazers, maxi dresses and denim jackets…the combinations and possibilities are endless! Don't forget to have fun while you're searching for a new look.
Don't Be Afraid To Steal Ideas
Check out mom bloggers, celebrity moms and even places like Pinterest for style tips and ideas of how you could dress. You're sure to find a look that you love! Check out women with a similar body type to you and find your favourite pieces in their wardrobe. It will make finding outfits you love even easier.
Dress To Impress…Yourself!
If you're at home with the baby, it's easy to wonder why you should even bother with dressing up. It's only the baby that's going to see you, after all. But you should bother for you! Make the effort and you'll feel good physically as well as mentally.
Having had two babies before, I didn't expect my body and my style to change as much as it did after my third. But I've discovered that some outfits just seem to suit me more now, while others I find I'm no longer comfortable wearing.
And that's the wonderful thing about fashion, after all! It's constantly evolving, so your style can too. Ditch the pieces you're done with, find new ones you love and you'll be rocking that mom style for years to come!