Given the rising popularity of remote jobs, you likely know at least a few people who work from home on a part-time or full-time basis. You may even be a remote worker yourself!
Working from home can be great, but it does present its own unique challenges.
Fortunately, there are plenty of products out there that can help make the experience of being a remote employee a little more comfortable.
Whether you're Christmas shopping for your employees, looking for a gift for a work-from-home colleague, or just want to brighten a loved one's day, you're in the right place.
Take a look at these nine inexpensive gifts remote worker will definitely find useful in their day-to-day life:
A Comfortable Pair of Socks
If you know someone that prefers a standing desk, consider surprising them with a pair of the best compression socks on the market.
These socks are ideal for anyone that stands for a good portion of their day, and are also great at keeping toes toasty during the chilly months of the year.
Good compression socks promote healthy blood circulation in the legs, helping to prevent the cramps and muscle aches that can occur when legs are kept in the same position too long.
A Water Bottle
Many work-from-home employees forget to keep themselves hydrated while they're at their desks. Giving your recipient a big, stylish water bottle is a great way to remind them to take a sip or two of water as they work.
Choose a variety that's known for insulating well, so that your favorite remote worker will always have cold water at the ready. It's a simple gift that's sure to be used day after day.
A Laptop Stand
Maintaining the right posture while working at a desk is key to avoiding ailments such as frozen shoulder or back pain.
With this in mind, a nifty, adjustable laptop stand can help your favorite remote worker achieve just the right placement and alignment for their work device.
With a good laptop stand, your recipient won't have to hunch down or strain their neck up to see their screen at eye level.
A Mouse Pad and Wrist Rest
Another common discomfort that remote workers may deal with is an increased risk of carpal tunnel syndrome.
Painful wrists, fingers, and arms can develop as a result of repetitive motion, often done while using a computer mouse, trackpad, or keyboard.
Show your recipient you care about their health by gifting them an ergonomic wrist rest and mouse pad to give them a bit of relief.
Wireless Earbuds or a Wireless Headset
If you've ever had your earphones pulled out of your computer (or off your head) because you stood up without unplugging them, you'll understand why wireless earbuds and headsets are such a great gift idea.
Not only can your giftee move around with ease, wireless earbuds are often a more comfortable choice for those hours-long online meetings.
A Ring Light
Looking clear and sharp on video is a must for many remote workers these days. That said, not everyone gets enough natural light for that in their at-home workspace.
If your recipient is a person who needs a little more light in their life, consider giving them a nice ring light. These lights are perfect for ensuring remote workers can properly illuminate their face and surroundings during online meetings.
If you can, choose a ring light that features a variety of different lighting settings. That way, your loved one can adjust the settings to best suit their home office environment.
A High-Resolution Webcam
Does a remote worker in your life use a computer with an outdated built-in camera? Surprise them with a professional webcam from a reputable brand.
Your giftee can say goodbye to fuzzy, blurry, pixelated video and start impressing clients and co-workers with crystal-clear visuals.
A New Wi-Fi Router
Sometimes, buffering video or crackling audio during a call isn't necessarily caused by slow Internet speeds. Instead, a poor-quality router may be the culprit.
If your recipient has been using an old router for a while now, consider upgrading them to a new, high-quality one with better wi-fi capabilities.
Your special someone will appreciate the improved speeds not just during work hours, but also during their leisure time.
A Smart Mug
Remote workers often love having that cup of coffee or tea handy throughout the day. And they'll appreciate it even more if the drink is always at the right temperature.
If your recipient loves getting their daily caffeine fix, consider giving them a USB-powered smart mug to keep their coffee warm all day.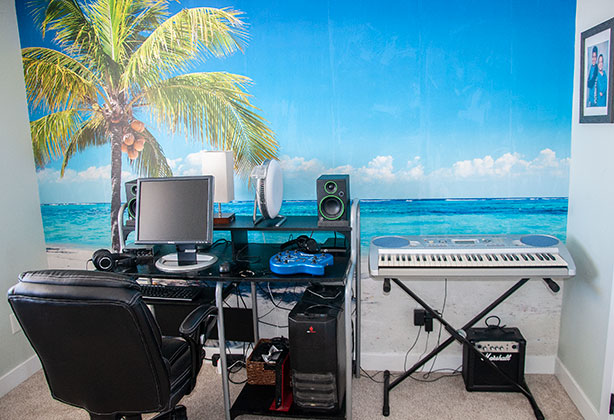 Any one of these nine inexpensive gifts for remote workers are a great way to surprise somebody you care about with a little extra comfort. They're sure to appreciate the thought, and your generosity!