When you're planning a travel experience for your family, your lodging or accommodations are important.
You'll see a lot of hotels and resorts that brand themselves as being family-friendly. When you arrive, however, it might feel like that's not necessarily accurate.
Being truly family-friendly can also mean different things to different people, and it's more than just a buzzword.
Traveling is expensive, and you want it to end up being an experience that's great for everyone in your family.
When you have kids, where you stay matters a great deal—probably even more so than when you travel without kids.
These are a few of the features and amenities that make a hotel or resort truly family-friendly, along with some considerations to keep in mind when choosing a hotel.
Where to Start
Some lodging and accommodations will advertise that they're family-friendly, but a lot won't…even if they are.
There's a reason for that—a hotel or resort doesn't want to risk alienating other travelers by saying they're family-friendly.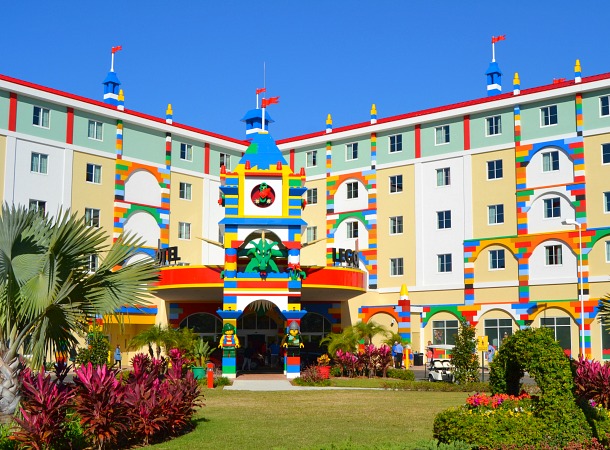 For example, a large resort can very easily have space for families with kids, but also areas for teens, couples, and older people.
If they describe the resort as being entirely family-friendly, then travelers might envision kids running wild everywhere.
That's why it can take a little digging to find out what's really going to work for your family.
There are certain inspiration sites where you can go to learn more about specific resorts and destinations. You can also look at travel forums on sites like TripAdvisor.
These are great places to start doing some research initially, because you can find out what the "vibe" of a hotel is from actual guests.
It's very easy for a hotel to seem like one thing online, whether that's family-friendly or not, and then feel very different in person. When you check out blogs, forums, and reviews, you get more of an on-the-ground, unbiased feel for the destination.
You can also start the old-fashioned way, by tapping into your network of other parents who might have recently traveled. They can share ideas with you, and you can ask for recommendations.
Also, take the time to look at the photos on the hotel's own website. Do they feature families with kids, or do they seem to be predominantly geared towards couples?
Room Size and Layout
If you're going to stay at a resort or hotel with kids, you may want a suite, or you might want something like connecting rooms. Make sure to factor this into your budget.
You may be able to sleep a family of four in a single room, but you'll have to determine what the hotel's occupancy rules are.
Some hotels will let you have four people in a room, or maybe even five if three are kids, but they may also add an extra charge on top of the standard rate.
If you need to have connecting rooms because of occupancy restrictions or due to preferences, you should contact the hotel directly and ask them if they offer any special pricing for that.
If you've ever traveled to Europe with kids, you likely already know that you have to get adjoining rooms in most cases. The vast majority of European rooms are only for two guests.
Some hotels might offer other family rates, whether you split into two rooms or not, but again, you may have to contact them directly to find out what's available.
When you're choosing a hotel and then a room, check out the square footage. It may be worth it to you even if there isn't a discount to either upgrade to a bigger room or get adjoining rooms.
Kid-Friendly Pools
Not all pools are kid-friendly, and not all hotels even have pools, but if a pool is a must-have for you, check out the design of the pool.
A shallow end of the main pool can be helpful, as can something like a beach-style entry. You might also look for a hotel or resort that has an entirely separate pool for kids.
If the pool is especially deep or isn't gated off as well as you might like, it might not be the best option for families.
A lot of families also prefer hotels that don't require them to show armbands to get into a pool area or to get towels because having kids keep armbands on can be tricky.
Is There a Kids Club?
Increasingly, resorts and hotels are offering kid-centric amenities like kid's clubs. Kids clubs may include babysitting onsite, and generally also have crafts, games, and an area for kids to play.
If childcare is available, you should find out whether or not there's an extra charge. Also, ask about any free organized activities offered onsite, since they can let parents enjoy some quiet time.
Laundry
If you're staying in a luxury hotel, they might offer laundry services on demand, but they'll come at a high price.
For families, it's often best to look for a hotel or resort that offers free or low-cost laundry options.
Some hotels do provide free washers and dryers, and if you find one that does, it can be a good indicator that the hotel is family-friendly.
Dining
Hotels and resorts are typically going to have at least a few onsite dining options, if not several.
How well-suited are these to families? A more high-end dining option can be fine, but as a family, you're also going to want casual dining options and things you can eat quickly when everyone is feeling a little tired and cranky.
Some family-friendly hotels like the Lowes Royal Pacific at Universal Studios may offer the option to upgrade to a club room.
Essentially, you pay more for the room, but then you have access to free snacks, drinks, and more throughout the day, which can more than make up for the extra costs.
Some hotels also offer "kids eat free" deals at the onsite restaurant. This is a great indicator that the experience at the hotel will be a family-friendly one.
If In Doubt, Ask
If you ever have questions about whether or not a hotel or resort is right for your family, don't hesitate to pick up the phone and call them directly.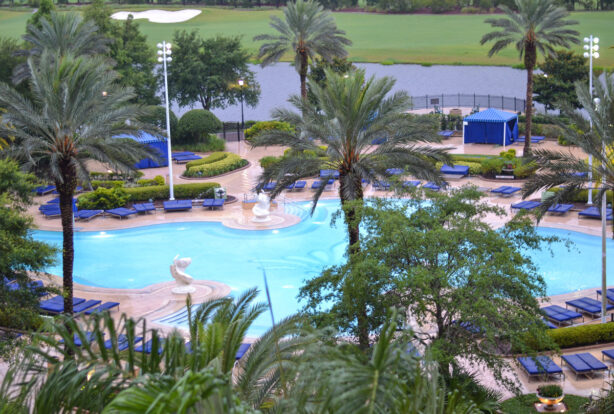 They'll be able to give you all the details about any amenities that are designed for families, and whether or not the atmosphere is well-suited to kids.
Then, get ready to enjoy some fun and memorable travel experiences with your family!