When it comes to managing my family's budget, I'm always on the lookout for ways to save on everyday expenses. After all, every dollar counts when you're raising three hungry and energetic kids!
And recently, when going over my monthly income and expenses, I realized that I was paying over $200 a year for my checking account!
While that $16.95 per month might not seem like a big expense, I knew there were cheaper options available. And that's when I discovered the Innovation Credit Union no-fee checking account.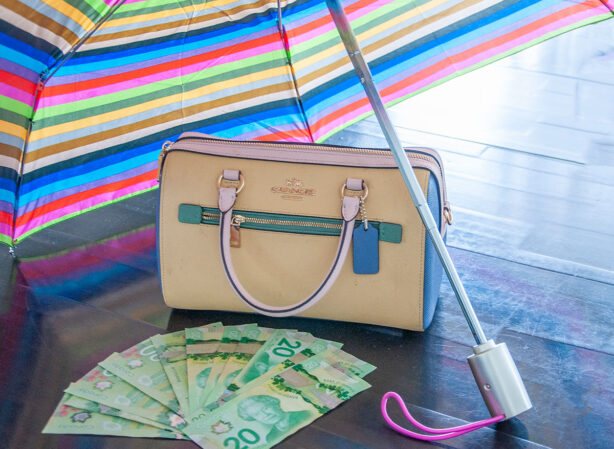 Wondering if trying out this account is right for you? Here are 5 reasons to consider making the switch:
No Monthly Fee
Of course, the main reason to consider an Innovation Credit Union account is probably the most obvious one…you can say goodbye to that monthly checking account fee!
But that doesn't mean that you'll be losing any of the great benefits of a big bank checking account. The account still features unlimited free Interac e-Transfers, unlimited transactions, and a guarantee on your deposits.
Essentially, you can enjoy all the same benefits as any other checking account, and save as much as $360 a year depending on your current monthly banking fees. What's not to love about that?
Free ATM Access
There's nothing worse than being charged to access your own money. And, if you don't use your current bank's ATMs, you may even be charged twice…once by the ATM you're using, and once by your bank!
That's why Innovation Credit Union has partnered with other credit unions across Canada to ensure that members can always find a free ATM they can use, without being charged any extra fees.
For example, the city of Saskatoon has 15 different supported ATMs spread throughout the city, from Stonebridge to Lawson Heights.
To make finding those ATMs easy, members can also download the ding-free app, which lets them instantly access the location of credit union ATMs across Canada. Avoiding unnecessary fees has never been easier!
Proudly Saskatchewan
I was born and raised in small-town Saskatchewan, and I love supporting local businesses when I can.
That's why I've always been a fan of the local, member-owned organizations that define our Saskatchewan way of life.
Credit unions have been a fixture in Saskatchewan for over a century, and with good reason! Because they are non-profit businesses owned by members, they consistently go above and beyond to provide exceptional products and services.
Innovation Credit Union is a perfect example of that mentality. In fact, in addition to amazing banking products offered to members, the company also donates 2-4% of its proceeds to causes right in the community.
No wonder the company currently has over 57,000 members!
Money-Back Banking
As mentioned, Innovation Credit Union, like other credit unions, is a non-profit organization. So, what happens when a non-profit company makes extra money?
The answer is simple…it gets paid back to you!
Paying the initial $5 fee to join a credit union essentially makes you one of the owners. And that means you earn dividends just from doing your banking there.
In fact, Innovation Credit Union has paid out more than 35 million to its members in the last 15 years. No-fee banking that pays "me" just for doing my banking sounds like a win-win for my family!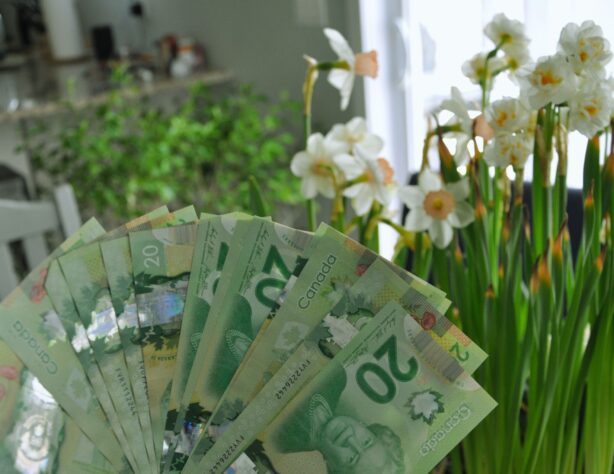 $300 Signup Bonus
When I'm hesitating about committing to something new, nothing motivates me quite as much as free money!
And that's just what Innovation Credit Union is offering new clients that try out their no-fee checking account.
Qualifying for the signup bonus is as easy as signing up for your new account, paying the $5 member fee, and setting up an automatic deposit of at least $100 (like payroll).
If you already get your paychecks deposited directly into your current checking account, switching them to the new account is all you'll need to do to get your free $300. Just use promo code SIGNUP300 while signing up to your new No-Fee Bank account to qualify!
With everything from groceries to energy bills on the rise, finding easy ways to save each month just makes sense.
And Innovation Credit Union's no-fee checking account makes saving easier than ever before…with the added bonus of some extra spending money when you make the switch!
Check out the company's website for more information, and then consider taking the plunge and breaking up with banking fees once and for all.
It's one of the easiest ways to put a little more money in your pocket month after month!