Flying is a big event at the best of times, and it can be even more of a challenge when you're flying with your toddler.
But with some preparation, you may be surprised at just how smooth the process of flying with a little one can be.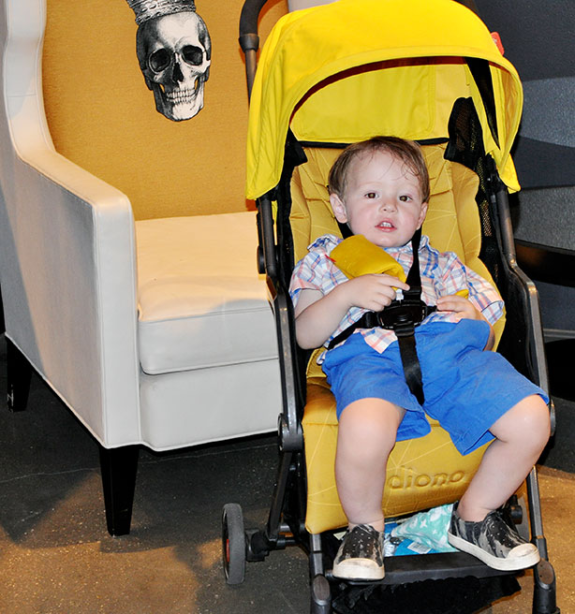 If you're getting ready to take to the skies for the first time with your child, consider these tips on flying with a toddler to make the process easier:
Plan Strategically
If you book an early flight, you, your child, and the cabin staff will all be much more energized than if you book one later in the day.
With luck, flying early also may mean your trip is completed before it's time for your little one's midday nap, or at least that you are settled on the plane by then and your child can go to sleep there.
You should also get to the airport early, especially if you are traveling internationally with children, so that you have plenty of time to check your bags, get through security, and get settled in your seat on the plane.
Consider bringing your child's car seat and a foldable umbrella stroller. In addition, pack a change of clothes, medication in case your child gets sick, and anything else you might need while you're in the air.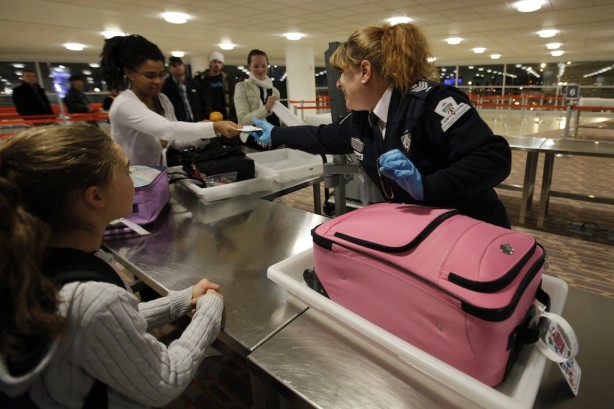 Dealing with Cost
Keep in mind that if your toddler is over two years old, you'll likely have to pay the same price as you do for an adult seat.
And even if your child is younger than two, you may prefer paying for their seat anyways, since you do have to hold children under two on your lap for the duration of the flight.
Put some thought into the trip and decide if the cost of the seat is worth the convenience and extra space. A short flight may not require paying for an additional seat.
Once you've decided how many tickets you'll need, you can work the cost into your budget.
If you're going to be using credit, you may want to consider a personal loan, which may be better than using a credit card since the interest rate will probably be lower.
Comfort and Activities
When packing for the flight, consider the items will give your toddler a sense of comfort. A favorite sippy cup is a must to help make drinking easier. A beloved doll or stuffed animal can provide a sense of comfort.
If you have screen time limits, the first flight is a good time to drop them. Also, consider bringing a new toy, coloring book or other activity that you can pull out partway through the flight.
And don't forget the snacks! Packing a variety of foods that you know your child enjoys saves money and will help keep your little one occupied while flying.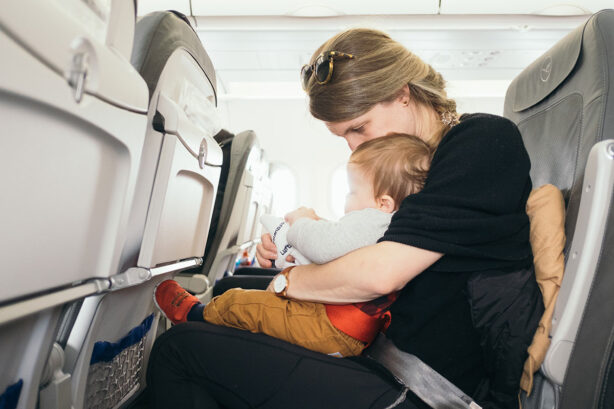 Relax
It may be easier said than done, but flying with your child is the time to let a lot of things go that you normally wouldn't.
Be realistic in your expectations; flying can be tough even for adults. Let your toddler walk around when waiting at the gate instead of sitting in the stroller or on a seat (with your supervision of course).
The experience can be interesting for them and also lets them release some energy before the flight.
And if your child does experience some issues on the flight itself, patience is a must. Some children take to flying easily, and others may deal with fussiness, nausea, or even pain from the change in air pressure.
As long as you stay calm, positive and encouraging, your little one will likely be able to eventually relax and enjoy the experience.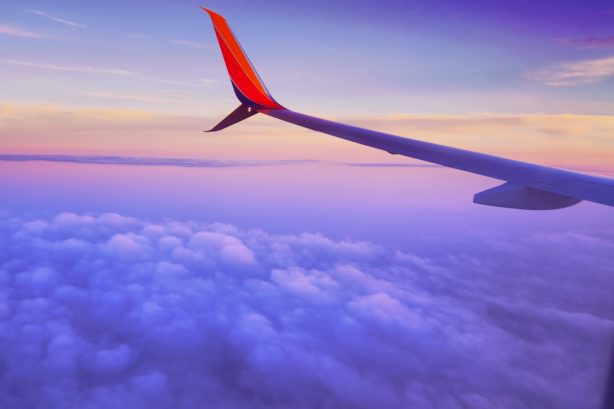 It's a big moment taking your little one on their first flight, but when you plan and pack with their comfort in mind, you'll be able to make the most of it.
So use these tips for flying with a toddler to prepare, and then sit back, relax, and get ready to introduce your toddler to all the joys of travel!