Traveling with kids can be complicated at the best of times. And it gets even more challenging when you start visiting new countries with different languages and time zones!
As parents, we naturally want to expose our little ones to experiences that enhance their growth and development, and travel is a great way to do that.
But planning the details can be stressful, especially if you're making your first international trip. To help with the preparations, consider these 3 simple tips for traveling internationally with children:
Prepare the Necessities
When traveling internationally, the first step is to ensure you have all the required documentation and vaccinations.
While a passport is a must, ideally you'll also want to make sure that everyone's passports are valid for six months or more.
Check the regulations of your destination, as some countries actually require your passport to be good for more than six months from your travel date.
And make sure to also research any necessary immunizations. Remember that health risks and required vaccines vary in each country, so you need to be familiar with them.
Consult with your doctor, or check the Traveler's Health website page of the Centers for Disease Control and Prevention to learn what vaccines you need.
Make sure you also plan to get vaccinated about a month before your trip, to ensure the effectiveness of the vaccines.
For safety purposes, make copies of all your passports, vaccination records, and other crucial documents, and keep them in a different bag. Alternatively, save images of all the essential documents on your phone.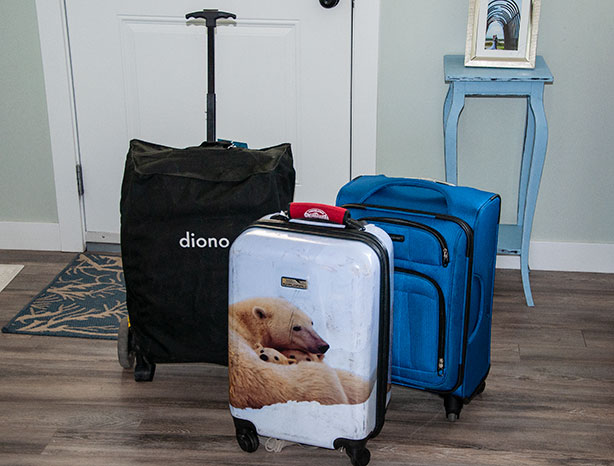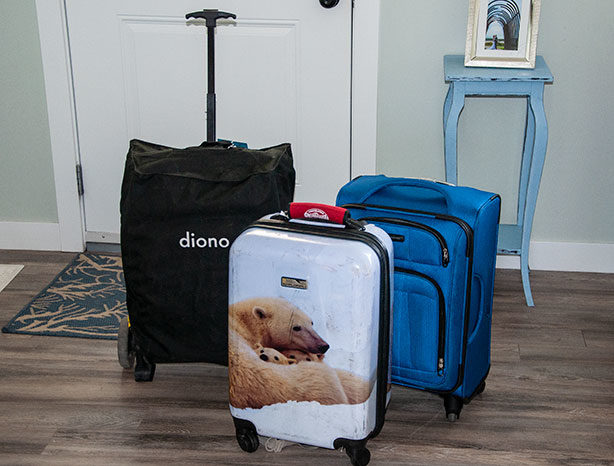 Pack Mindfully
While you want your children to be comfortable, resist the urge to bring all of your kids' toys and clothes. Instead, opt for one or two favorite toys and a few versatile pieces of clothing that wash and travel well.
If you're travelling with an infant or toddler, bring only a few day's worth of diapers, wipes, and other disposable items, as you can buy those essentials in grocery stores at your destination.
If you're staying in a hotel, inquire early to see if the location offers a baby bed or crib. And consider choosing from one of the many comfortable baby carriers designed for travel instead of bothering with a stroller.

If you have relatives or friends residing in your destination country, ask them if you can borrow any needed items that take up a lot of space, like booster seats or winter gear.
But do make sure to bring one or two favorite must-haves for your little ones.
Whether they're attached to a stuffed toy, a blanket, or a beloved item of clothing, bringing it will help kids feel more secure in a potentially scary new environment.
Research Your Destination
Even though you likely already have some knowledge of your destination, researching it in detail is essential when traveling internationally with children.
Depending on where you're going, you may want to start making plans weeks or even months in advance. Scout online for family-friendly places, or ask friends and family that have visited the area before for advice.

Depending on your kids' ages and your family's personal preferences, decide whether you want to take the touristy route or the path less traveled.
Take everyone's opinion into account; you don't want the trip to become a chore for some of your family members!
You'll also want to consider the travel time, language barriers, flight connections, local cuisine, nearby health facilities, and other safety precautions when planning your itinerary.
A major time change, for example, could make planning a big activity for the day you arrive a bad idea!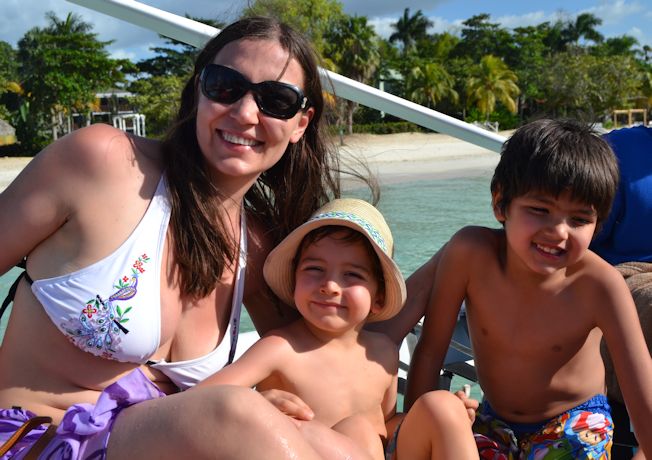 While these tips can help you make your vacation somewhat stress-free, remember that there's simply no way to to be ready for everything.
Prepare for the unexpected and accept that things won't always go as planned. As long as you're patient with your little ones and go with the flow, you'll make memories that will last a lifetime.