While winter does have some fun activities and celebrations, overall it's a favorite season for only about 7 percent of us. In fact, winter is often a time when people tend to need a little extra cheer.
So, if you're looking for some ways to pamper yourself at home this winter on even the most miserable of days, these inspirations may help boost your mood and get you through the season!
1. Warm Wooly Slippers for Toasty Toes
Sometimes, it's the little things in life – like having warm feet – that perk us up when winter has us in its chilly grasp.
There's just no beating the feeling of slipping your feet into fluffy, warm wool slippers when the chill winter air is nipping at your tootsies. No synthetic material can beat wool, so pamper yourself with the real thing.
And remember, the best wool slippers will last for years, so buying them can actually save you money in the long run!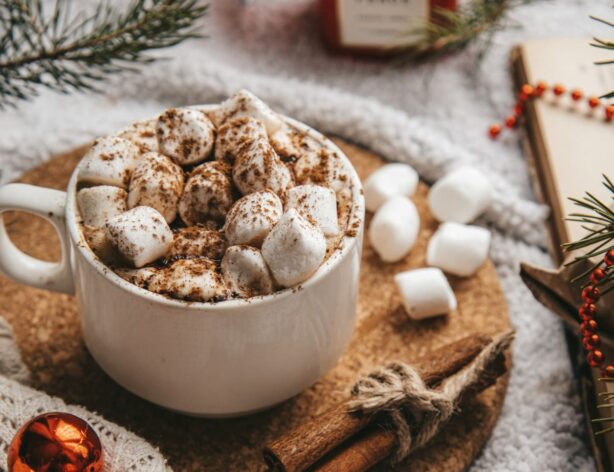 2. Hot Chocolate With Extra Chocolate
In from the cold and looking to thaw out? Warm yourself from the inside out with a steaming cup of hot chocolate.
Add a few squares of real milk chocolate just to make it special, then top if off with mini marshmallows and whipped cream.
Now sip and dream, warming your hands on the cup as you go. It's a decadent treat that's also cheap and easy!
3. Cuddly Blankets Galore
There's nothing quite like snuggling up in a cozy blanket on a cold winter's day. Choose blankets and throws that have a super-soft texture for extra indulgence.
Keep one or two in each of the lounging areas of your house: the bedroom, living room, and rec room for example.
While you may not like being cold, there's nothing quite as pleasant as wrapping up in a cozy blanket to get warm!
4. Eating Like it's Christmas
There's a reason the traditional Christmas menu is so full of hot, heavy, rich foods. They're the ultimate "comfort" foods for winter.
So, while you might want to watch your figure, splurging on those holiday foods now and then is a fun way to pamper yourself at home on those extra-chilly days.
Think baked ham with scalloped potatoes, creamy, hearty soups, and decadent desserts – what better time to enjoy them than a cold winter day, after all?
5. Warm Lighting and Warm Colors
Cool neutrals may be trendy, but they can give a house a cold look that you may want to avoid in the equally cold winter months. Embracing some winter home decor ideas instead can create a much cozier space.
Adding some cushions, blankets, and accessories in warm shades is a quick and inexpensive way to make your room feel like a haven from the cold weather.
And don't forget the lighting! Turn off those cool white LED overhead lights and switch on a few lamps with warm bulbs. You'll be amazed how much more inviting it will make your room feel.
Boost Your Mood By Pampering Yourself At Home
Taking care of yourself isn't just enjoyable, it's an important part of self-care that will help encourage mental health and minimize stress.
Your winter pleasures don't have to be super-expensive to feel luxurious. Pamper yourself at home and enjoy some much-deserved comfort this winter!