Your kitchen is the heart of your home. It's where you cook, eat, and gather with family and friends. So, why not make it look its best?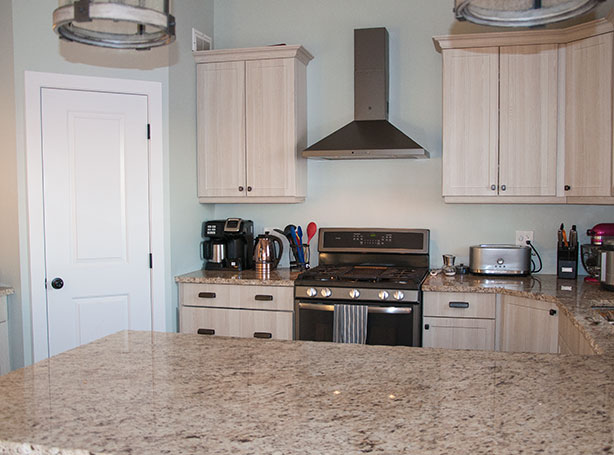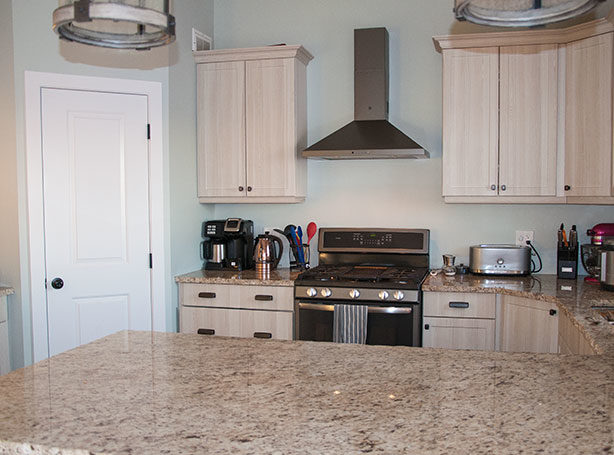 With a few simple changes, you can refresh your kitchen to give it a polished, modern look that will make everyone feel welcome.
Start with these 6 ways to update your kitchen on a budget:
1. Add Greenery
Adding potted plants to your kitchen is a great way to brighten the room and make it feel more welcoming.
Plants add a splash of color and natural beauty, but they can also help purify the air in your kitchen, which can be helpful if you frequently cook with food that leaves behind strong odors.
The best choice of plants are usually low-maintenance one. Succulents, bamboo, or other plants that require minimal watering and sunlight are ideal for a kitchen set since they will need little attention to survive.
You can find various beautiful plants and planters to suit any style or taste. Look for ones that will fit with your existing decor, whether that's rustic, traditional, eclectic, or modern.
2. Upgrade Your Countertop
When creating a modern look in the kitchen, your countertops are a key focal point.
With many different materials and options available today, including marble, quartz, stainless steel, granite, and concrete, you're sure to find one that fits your style and budget.
If you're looking for something durable but don't want to spend much on your countertop, consider laminate or butcher board.
If you have the money for it, and are looking for something truly luxurious, marble or quartz may be a better choice.
And for a natural, one-of-a-kind countertop look, you'll love the beauty of granite countertops!
No matter what material you choose, upgrading your countertops is one of the most effective ways to give your kitchen a sleek, polished look.
3. Hang Artwork
Adding some wall art to your kitchen area can really make it stand out, making it an easy way to update your kitchen on a budget.
Whether you hang framed photos of family and friends, an abstract piece that reflects your personality, or something else, art is a great way to liven up the space.
But don't overdo it! You want to keep the artwork in balance with everything else in your kitchen.
The best way to do this is to hang a few pieces that complement one another in color, size, and style.
Match the color tones to your countertops and cupboards, and you'll end up with a cohesive look that enhances your space.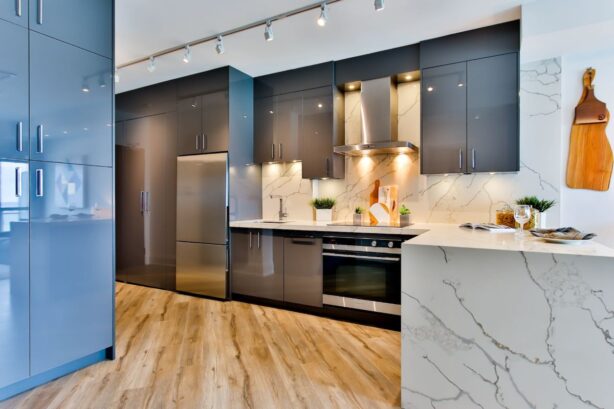 4. Install New Hardware
Updating your cabinets and drawers is a costly and time-consuming kitchen upgrade, but updating your hardware can refresh your kitchen's look for a fraction of the price!
Switch out dated drawer pulls and handles for sleek stainless steel or stylish white glass to give your cabinetry an instant face lift.
If you're not sure exactly what style you want, buy a few single knobs and drawer pulls and bring them home to test them out on your cabinets.
Once you've decided on the perfect hardware, you can return the ones that didn't work for you and buy the amount of hardware you need for your kitchen's new look.
5. Clear Out Clutter
Not every kitchen upgrade has to cost money. In fact, one of the best ways to update your kitchen on a budget is to pare it down and clear out any clutter.
Start by deciding if everything that's currently on your counter is a must-have. If you're using an appliance or cooking tool less than once a week, you may want to store it in a nearby pantry or cabinet instead.
And try to keep anything that's not used in the kitchen off the counters!
If you absolutely must keep that pile of bills and school paperwork in the kitchen, invest in a cheap basket so that you can keep papers together neatly and attractively.
6. Incorporate Natural Light
Natural light can help brighten any space and make it look more inviting. But what if your kitchen simply doesn't have enough windows to provide natural light?
If you're willing to invest a bit of money, adding a skylight or solar tube is a great way to bring natural light indoors without a major renovation.
Alternatively, painting darker walls a lighter shade can help reflect more light and brighten up the space.
Finally, be sure to keep any windows clean. Dirty windows can make even the most beautiful kitchen look dingy and cluttered.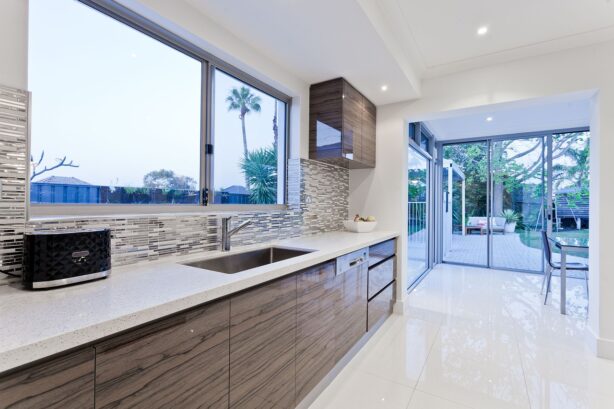 Giving your kitchen a more modern and polished look doesn't have to involve a major renovation.
Whether you try one of these tips or all of them, some small changes can make a big difference when it comes to creating an inviting kitchen space!