France has been one of the most popular tourist destinations in Europe and the world for decades. Travelers from all over dream of experiencing the many sights and experiences the country offers.
And there are plenty of reasons it's such a hot destination! If you're thinking about planning a trip, it's time to pack your Lacoste NZ shoes and your beret and visit one of the jewels of Europe.
Here are the top 10 reasons to visit France this year:
The City of Love
One of the biggest draws of France has to be Paris. The City of Love has been in countless movies and TV shows and offers experiences ranging from some of the best food you will ever eat, to breathtaking views.
You can take a trip up the Eiffel Tower, see the Mona Lisa at the Louvre, or explore the endless ancient buildings and structures you can find across the city.
The Food
French cuisine is easily some of the best in the world. The taste and flavors are unmatched, and there is no better place to try it than in the country itself.
You can enjoy a freshly-made baguette or croissant at a local cafe, or indulge in a spectacular meal at one of the numerous Michelin Star restaurants.
Outside of the major cities, you will find an abundance of small farms cooking up delicious local and classic French dishes you won't find anywhere else.
Wine
Simply put, France is a wine country. There are dozens of world-famous vineyards and farms creating mind-blowingly good wines ranging from deep and delectable merlot to light and bubbly champagne.
There is probably no better way to spend an evening in France than drinking a few glasses of wine on the same farm it was made on.
Many vineyards also have small restaurants, letting you enjoy professionally created food and wine pairings that bring out the subtle nuances of high-quality wines.
Museums & Art Galleries
Anyone that loves art knows that one of the top reasons to visit France is to experience its world-class art galleries and museums. Visitors can see works from legendary artists including Picasso, Renoir, and Monet.
While the Louvre, a building that's as stunning as the art it houses, is by far the best known art gallery in France, there are dozens of other museums and galleries worth visiting as well.
Whether you favour modern art, impressionist works, or sculptures, virtually every major part of France has a gallery that will satisfy your desire to experience great works firsthand.
Disneyland Paris
Whether you're traveling with kids or not, you shouldn't visit France without making a stop at Disneyland Paris.
With two enormous theme parks and several hotels on the grounds, you can enjoy a day or a weekend of fun-filled rides, entertainment, and character experiences.
The tickets are also reasonably affordable compared to Disney theme parks in North America, and there are also great deals available for families and for people only visiting for a day.
Monaco
One of the joys of visiting France is that, depending on where you are in the country, you are likely only a few hours away from the luxury of Monaco.
The small principality can be found on the southern coast of France, and visiting is a great way to get a taste of how the rich and famous live.
While actually spending a few days in Monaco might be out of your price range, it's still well worth visiting for a day to see some of its most famous landmarks!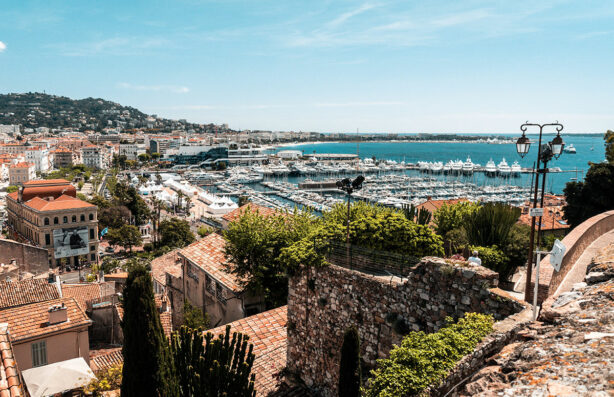 The Mix of Landscapes
France has a fairly unique landscape, offering visitors the change to visit beaches, countryside, mountains, and bustling cities.
You can enjoy cocktails on the beach and swims in the sea during the summer, or head to the mountains and stay in one of the superb ski resorts during the Winter.
There are also multiple places to visit in France if you want to get away from the hustle and bustle of the cities, with hundreds, if not thousands, of small BnBs and hotels to be found in small towns throughout the countryside.
Perfect for Summer or Winter
One of the best things about visiting France is that it offers a unique experience in different seasons.
Unlike tropical destinations that offer warmth and sunshine year-round, France can be enjoyed in entirely different ways depending on the time of year you visit.
And for those that prefer avoiding crowds of tourists, France's relatively mild spring and fall seasons mean that you can see the sights in the off-season and still be relatively comfortable.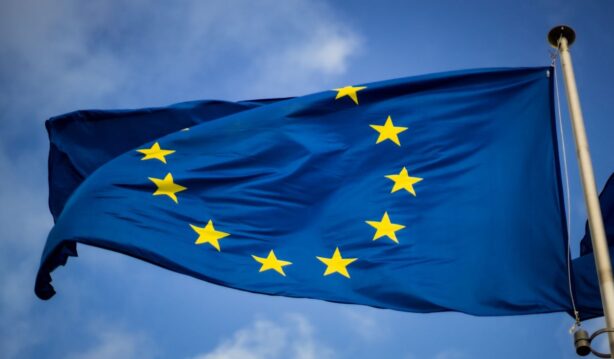 Gateway to Europe
While France is so appealing that many people want to spend their entire vacation in the country, it's also in a perfect location for visiting numerous other European countries.
You can visit Spain, Andorra, Monaco, Italy, Switzerland, Germany, Luxembourg, and Belgium simply by hopping across the border.
Considering how friendly these countries are with each other, it is quite easy to plan a trip to one of them from France and start a new adventure!
Sports Experiences
If you're a sports fan, there are a variety of incredible events to enjoy in France.
From the world-famous Tour de France cycling race to local rugby games, there's always an event for those that love to cheer on their favorite team or player.
Soccer, or football, is by far the country's most popular sport, but tennis, motorsports, and basketball are all popular as well.
When it comes to finding reasons to visit France, there's no end to the potential appeal of the country.
So, if you've been tempted to visit for a while, make this year the year you take the plunge and experience the beauty, food, and culture of one of Europe's most popular destinations for yourself!