Traveling can be a great way to explore the world, but it can also put a big dent into your health and wellness goals.
It's easy to overindulge and end up with some weight gain on vacation. After all, part of the fun of being in a new place is trying the food!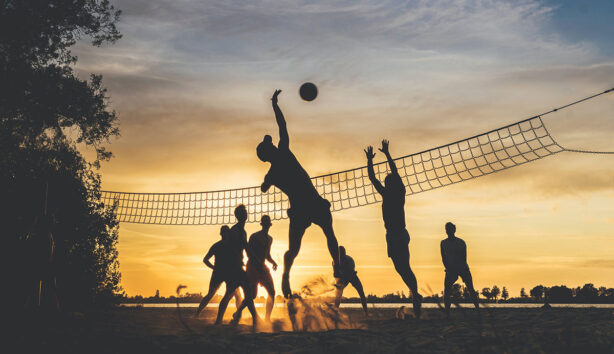 But with some simple strategies, it's still possible to lose weight while traveling and keep your fitness goals on track.
Here are four tips to help you avoid weight gain on vacation and come back from that dream destination looking and feeling great:
1. Pack Healthy Snacks
Depending on your vacation destination, it may be difficult to find healthy snacks. Luckily, there are plenty of nutritious goodies that are easy to pack, helping you avoid empty calories between meals.
Some great healthy and portable snacks include dried fruit, raw mixed nuts, and low-sugar protein bars. Kale chips, roasted chickpeas, and air-popped popcorn are also nutritious and easy-to-pack options.
And don't forget your favorite water bottle! By bringing a refillable water bottle with you, you'll be able to ensure you stay hydrated both while traveling and once you arrive at your destination.
Getting the recommended amount of water each day is one of the easiest ways to curb hunger and help you lose weight while traveling.
2. Move Your Body
Staying active while traveling is a great way to avoid weight gain on vacation. And it's easy to do when you have the fun of exploring a new destination!
Look for local parks or walking trails nearby that will let you explore while getting some exercise. Don't forget your camera so you can capture the sights along the way!
Alternatively, see if there are some more unique fitness activities available, like horseback riding, beach volleyball, or windsurfing. Getting some daily exercise can be surprisingly fun when you're also getting the chance to try some new activities.
If all else fails, then simply set your alarm a little early and head to the hotel gym.
Whether you hop on the treadmill for 30 minutes, do some weight lifting, or even just splash in the pool, every little bit of exercise will help you stay motivated and on track with your weight loss and fitness goals.
3. Take Your Supplements
If you're working on improving your health and fitness, you likely already have some vitamins and supplements that you use to help you reach your goals.
So, don't forget to pack your multivitamins and supplements to bring with you on your journey! You'll want to make sure you're getting the nutrients your body needs even when you're away from home.
And if you don't currently use supplements to improve your fitness and encourage weight loss, now is a great time to look into starting!
Some helpful supplements could include protein powder, pre-workout energy boosters, and fat burners. Take a look here to get an idea of some of the different supplements available.
If nothing else, make sure to at least bring a high quality once-a-day multivitamin on your adventure.
Meals on a vacation are often not as healthy and well-balanced as food you eat at home. Bringing along a multivitamin helps ensure your body is still getting the basic vitamins and minerals you need, regardless of the food you're eating.
4. Monitor Your Portions
Food is one of the great joys of traveling, and it can be easy to go overboard when there are so many delicious new dishes to try.
But remember, as tempting as it can be, there's no need to go overboard. You'll never lose weight while traveling if you're eating twice as much as usual!
Instead, treat yourself to local cuisine while still being mindful about portion sizes and your overall nutrition. Consider sharing indulgent dishes with a friend or family member, if possible.
Or, if you just have to try that decadent dessert, plan to order it after a lighter meal of lean protein and vegetables.
Enjoying amazing and exotic dishes without gaining weight on vacation really is all about balance. Don't deprive yourself, but make sure to keep your health goals in mind so that you're still eating reasonably.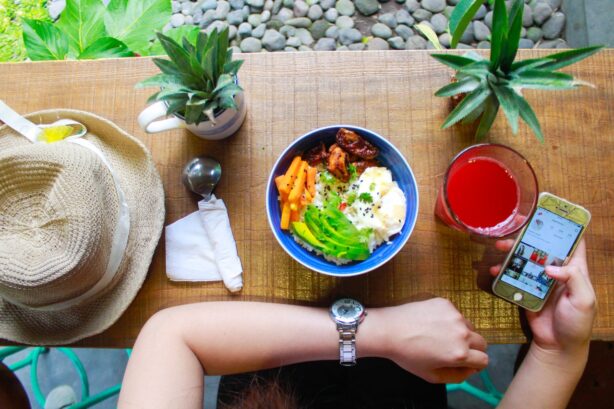 There's no question that traveling can make maintaining your health more challenging. After all, you're on a vacation to relax and enjoy yourself, not obsess about weight loss and exercise!
Luckily, with a little preparation and forethought, you'll be able to avoid weight gain on vacation while still enjoying all the fun of experiencing a new destination!