Meal planning and prep can be one of the best ways to save money on your monthly grocery bill.
But, if you're new to meal planning and preparation, you may be wondering how to get started.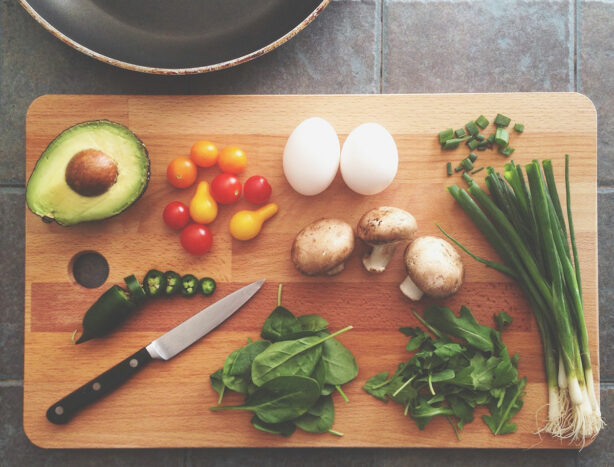 Luckily, it's not as hard to start planning your meals and saving on groceries as you might think!
From keeping an eye on sales at your favorite grocery store, to focusing on in-season fruits and vegetables, there are all kinds of ways to plan healthy meals that will be easy on your wallet.
To help you get started with ways to save money and eat healthy, keep these tips in mind:
Eating Healthy on Busy Days
A key to eating healthy on a budget is to make sure you have a plan in place for your busiest days, to help avoid the trap of grabbing pricey fast food or takeout instead.
Take a minute at the start of each week to look ahead in your schedule and make a note of any days that you'll be short on time come dinner.
Then, either prep meals in advance that can be pulled out of the freezer, or make plans to order healthy meals from a food delivery service.
With healthy meals ready to go when time is at a crunch, you'll be able to stay on track with your healthy eating plans and avoid spending unnecessary money on convenience foods.
Budget-Friendly Ingredient Swaps for Healthier Meals
Some of the healthiest food swaps you can make can also be reasonably priced alternatives to your standard purchases. Just keep in mind that some ingredient swaps will require a bit of preparation.
For example, using a food processor to make riced cauliflower or a spiralizer to make zucchini noodles are both budget-friendly ways to add more vegetables to your diet.
Using iceberg lettuce to create shells for tacos or as a wrap for your favorite sandwich filling is another great choice.
And don't forget, whole grain versions of standard products like bread, pasta, and rice are generally about the same price as their white-flour alternatives.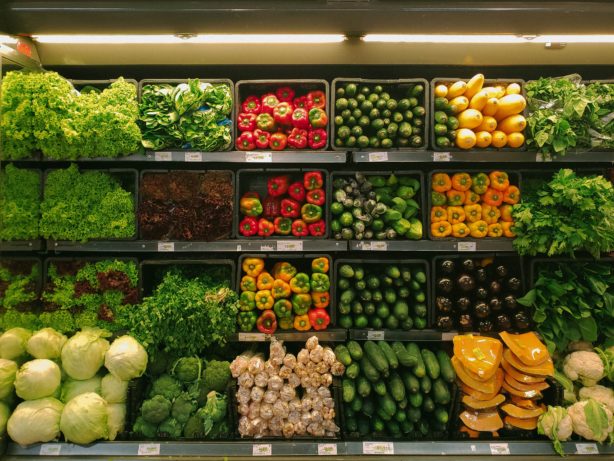 How to Find Deals on Healthy Food
When it comes to eating healthy, sometimes we need to remember that food doesn't need to be fresh to be healthy. Frozen and canned foods, for example, can be a great budget-friendly addition to your diet.
Use frozen fruit to make breakfast smoothies, and frozen mixed vegetables to whip up quick and healthy stir fries.
Canned beans and lentils are great for adding fiber to your diet, and can be used to make everything from tacos to chili.
Looking for deals on bulk purchases can be a great way to save on healthy food purchases as well. Buy lean meat in bulk, and then divided it into your required portion sizes and freeze it for later use.
And don't forget to add seasonal produce to your meal plans! It's generally cheaper than out-of-season items, and can be a fun way to try new fruits and vegetables as well!
Planning and Prepping Healthy, Budget-Friendly Meals
There are two key steps to ensuring you're eating healthy and keeping your budget on track.
The first is to meal plan. On your day off, decide what you'll make for dinner each day, and then jot down any ingredients you'll need to buy.
When you head to the grocery store, buy only the items on your list. Limiting your purchases this way reduces food waste, saving you money on every grocery bill.
Next, consider actually preparing meals in advance. This could be as simple as chopping up vegetables and fruits that you'll be using in the coming days, or as thorough as actually making and freezing meals to be heated later.
Meal prep is a popular money and time-saving technique that minimizes those rushed trips to the grocery store, eliminates the need to order fast food, and ensures you're eating a balanced diet even on busy days.
And remember, even if your schedule is too packed to allow you to meal prep, there are solutions!
Food preparation companies like Factor Meals can take the work out of meal preparation by sending you healthy, fully-prepared meals that just need to be heated to serve.
With prices as low as $12 per meal for a fresh, chef-created and dietician-designed meal, it's a cheaper-than-takeout alternative to help ensure you're eating healthy on your busiest days.
Staying on Budget
With food costs on the rise, it isn't always easy to stay on budget when you're buying your groceries.
But, by planning meals in advance that take advantage of current sales and bulk pricing, and then prepping healthy food ahead of time, you can ensure your grocery costs don't get out of control.
With a little effort, you'll be able to save money and eat healthy and delicious meals the whole family will love!