There's no better time to build lifelong memories with your loved ones than on a summer holiday.
Spending time together having fun in the sun is one of those experiences that just can't be beat when it comes to family bonding, whether you're camping in the wilderness or relaxing at a resort.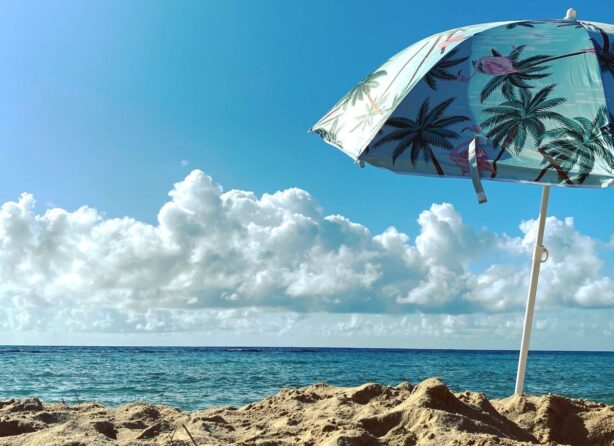 But a successful holiday can require a bit of planning, and some very thoughtful packing. From swimsuits to snacks, and everything in between, being prepared means more fun when you arrive!
To help you get started, follow this packing list for a summer holiday that will help ensure the whole family has everything they need for a great vacation:
1. Clothing For Different Activities
When it comes to packing clothing for a family vacation, versatility is key. Depending on your destination, you'll need a mix of casual wear, more dressy outfits, and athletic gear.
Try to choose lightweight and breathable fabrics, like cotton and linen, to keep everyone comfortable in the summer heat. Items that can be layered are especially useful as hot days become cool nights.
Remember to pack enough underwear and socks for everyone, and don't forget the essentials like hats and sunglasses to protect against the sun's rays.
2. Swimwear for Water Fun
No summer vacation is complete without spending some quality time in the water. Whether you're heading to the beach, a lake, or a resort with a pool, packing swimwear is a must.
For little ones, opt for comfortable one-piece swimsuits and swim trunks with UV protection. And don't forget some stylish tween swimwear for your older children, so that they can look trendy while still enjoying comfort and coverage.
If possible, try to pack two sets of swimwear for each member of your family. Having an extra set can come in handy for those times when swimsuits don't have time to fully dry before you head back into the water.
3. Footwear for Exploration
Selecting the right footwear for your vacation is crucial to ensure everyone can comfortably explore your destination.
Flip-flops and sandals are great for the beach, but you'll also want to pack sturdy walking shoes for hikes, city strolls, and other outdoor activities.
If you're planning any water sports or adventures, aqua shoes with a good grip are useful for preventing slips, and protecting feet from sharp rocks or shells.
4. Entertainment for Downtime
Whether you have a long ride to your destination, or you want to be ready with a plan for potential bad weather, having entertainment options packed is always a smart decision.
For tech-savvy families, tablets loaded with games, movies, and educational apps can be a lifesaver when kids start getting restless.
Or, if you prefer, opt for traditional options like books, playing cards, and travel-sized board games, perfect for unplugged family bonding.
5. First Aid and Medications
While no one wants to deal with accidents or illnesses on vacation, being prepared is essential, especially when traveling with family.
Pack a basic first aid kit with bandages, antiseptic wipes, pain relievers, and any prescription medications your family members need.
If you're heading to a remote area, it's wise to also carry items like like insect repellent and allergy medication.
6. Sun Protection Essentials
The summer sun is wonderful, but it can also be damaging to our sensitive skin.
To ensure your family stays protected from harmful UV rays, pack a range of sunscreens with varying SPFs. Lip balm with SPF, wide-brimmed hats, and UV-protective clothing are also fantastic additions.
Remember to reapply sunscreen throughout the day, especially after swimming or sweating, to keep everyone's skin protected.
And, just in case somebody does get a bit too much sun, packing aloe gel or another after-sun product can help soothe any potential discomfort.
7. Snacks and Drinks
Hunger and dehydration can put a damper on any vacation, and that's especially true when kids start getting "hangry."
That's why your packing list for summer holiday excursions should include a variety of portable, non-perishable snacks for those hungry moments between meals.
Granola bars, trail mix, and dried fruit are always filling and kid-friendly options. And beef jerky and crispy chickpeas are great for providing protein on the go.
Additionally, packing refillable water bottles for each family member will ensure everyone stays hydrated, especially in hot weather.
8. Electronic Essentials
For many people in the digital age, electronic devices are must-haves on a vacation. If you're bringing phones or tablets, make sure to also pack the required chargers and adapters.
If you're going to be spending time off the beaten path, a portable power bank can be a useful addition to your packing list as well.
Most importantly, don't forget a reliable camera to let you capture those wonderful family vacation experiences!
While smartphones do a decent job, a dedicated camera can provide higher-quality photos and a longer battery life.
If you're looking to go the extra mile, consider bringing along a compact tripod to help you get the perfect group photos and landscape shots.
9. Essential Travel Documents
Perhaps the most important, yet easy to overlook items on any packing list during summer holiday plans are your essential travel documents for kids and adults alike.
While passports and identification are a given, you'll also want to make sure that you have your travel insurance information and any necessary visas for your destination.
Make copies of these documents and keep them separately from your main luggage, either digitally or in a different bag, in case of loss or theft.
If you happen to be traveling as a single parent, you'll also want a travel consent form from the other parent, or a copy of your custody agreement.
Additionally, having a printed or digital copy of your itinerary, hotel reservations, and any pre-booked activities can be a lifesaver in unfamiliar surroundings.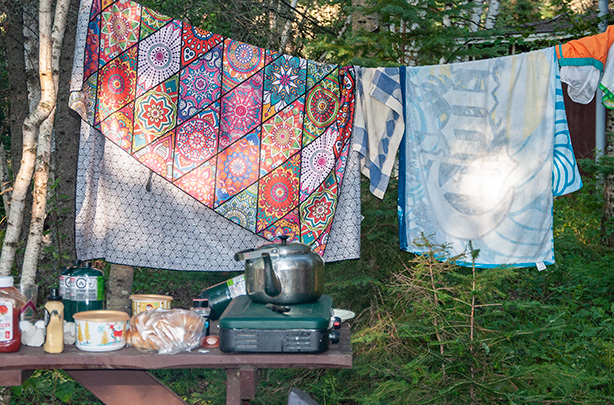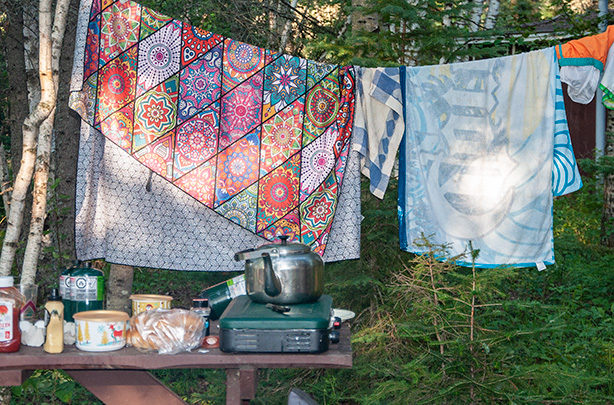 Packing for a successful summer vacation with your family definitely takes more work than packing for a solo trip.
But, by ensuring you consider everyone's needs and preferences, you'll be able to enjoy a more enjoyable and stress-free getaway.
So, go ahead and pack with purpose, and get ready for a summer vacation filled with laughter, exploration, and bonding.