Mirrors aren't just attractive decor, they're a great way to bring light into a room and create the illusion of extra space.
And thanks to the convenience of online shopping, accessorizing your space with the perfect mirror is easier than ever before.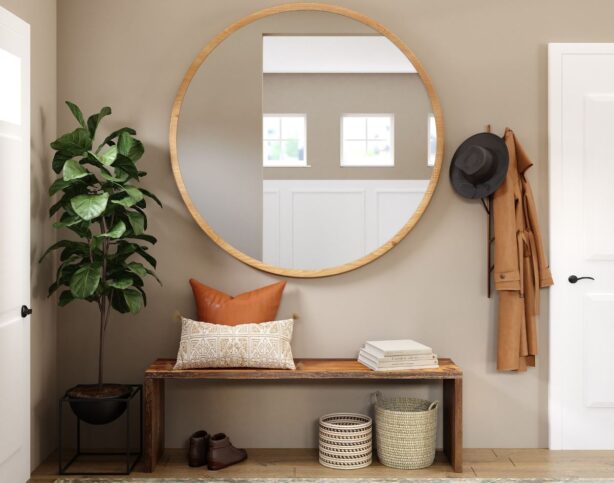 But, it's still worth putting some thought into which mirror is the best one for your space. Its purpose, size, style and placement are all worth considering when shopping for a mirror online.
To help you find the right mirror for any room, keep these tips on how to buy a mirror that suits your space in mind:
Determine the Purpose
Decide why you need a mirror in your chosen room.
Mirrors can serve various purposes, including actual viewing use, enhancing natural light, or adding a decorative focal point.
Knowing exactly why you want a mirror in your space can help you eliminate some of your options right away to help narrow down your choices.
Choose a Style
As with any piece in your house, you'll ideally want your mirror to match your home's decor. Some common mirror styles to consider could be:
Modern and minimalist
Antique or vintage
Frameless and contemporary
Ornate or decorative
Rustic or farmhouse
Consider the Room
The room in which you'll be placing your mirror will likely be one of the biggest deciding factors when it comes to which mirror you choose.
Smaller mirrors can be a great way to use limited wall space in a dining room or entryway.
A full-length mirror is often ideal for the bedroom, letting you check your clothing each morning as well as brightening your space.
A frameless mirror is generally most popular in the bathroom, as it maximizes visibility and light.
And a decorative mirror can be a great way to enhance the look of your living room or family room.
Reflect on the Shape
From rectangular mirrors to round mirrors, there are no shortage of shapes to choose from when deciding on the right mirror.
Personal preference may factor into your final decision on mirror shape, but make sure to also choose a shape that compliments the overall design of the room.
Framed or Frameless
Decide whether you want a framed mirror or a frameless one.
Framed mirrors can add a decorative touch and can be coordinated with the room's decor, while frameless mirrors have a more modern and sleek appearance.
Budget
As with any home decor shopping, setting a budget for your purchase before you buy a mirror is always a smart idea.
Mirrors come in a wide range for price points, so having a budget determined beforehand can help narrow down your options quickly.
Quality
The quality of your mirror might or might not be a major consideration depending on the mirror's intended use.
A mirror that's purely decorative might not need to be as high quality as a full length mirror for a dressing room, for example.
Still, it's a good idea to look for a mirror with high-quality glass that reflects accurately and is free of any imperfections.
Size
Taking careful measurements when you buy a mirror is even more important if you're doing your shopping online.
Measure the area you're planning to put the mirror, and decide how much of that space you want the mirror to occupy.
Then, check the measurements of the different mirrors you're considering to find the one that will be the best fit.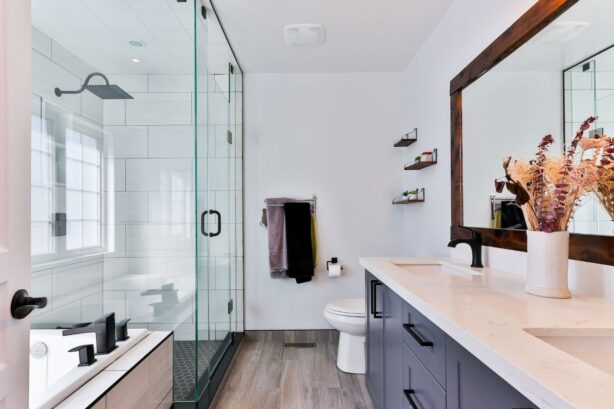 Tips For a Successful Online Shopping Experience
While buying your mirror online is convenient, it's important to still take your time and do your research before making a purchase.
Use these tips to ensure you get a mirror that's exactly what you want:
Read Customer Reviews: The experiences of other buyers can be invaluable. Check for reviews and testimonials on the website or through independent review platforms. The best tell of a future experience is of course, a past experience! Pay particular attention to comments about the quality, accuracy, and condition of the mirrors upon delivery.
Ask About Materials: High-quality mirrors are typically made from premium materials that ensure clarity, durability, and longevity. If you have concerns, contact the seller and inquire about the materials used in the mirror's construction. Look for full metal frames, or solid timber construction.
Check the Return Policy: Even the most diligent shoppers may buy a mirror that doesn't meet their expectations. Make sure you understand the return policy before you buy. This can save you a great deal of hassle if the mirror doesn't meet your standards.
Look for Certifications: Some mirror manufacturers and sellers have certifications that validate their commitment to quality. These may include ISO certifications, which demonstrate adherence to strict quality standards. With LED mirrors, you want to make sure that their hardwiring is certified to your country's requirements.
Compare Prices: While a lower price might be tempting, it's essential to understand that quality often comes at a cost. High-quality mirrors may be pricier, but they provide clearer, more accurate reflections and are less likely to degrade over time. Weigh your budget against your expectations for quality.
In the end, remember that the best mirror for your home should not only be functional but also enhance the aesthetics of your space.
Take your time in making a decision, and don't be afraid to mix and match different mirrors to create a unique and appealing look in your home.