Traveling as a family and seeing new places with kids is an exciting experience that will provide you with a lifetime of wonderful memories, no matter where you go.
But, in order to really enjoy a family vacation, it is important to have the right family vehicle.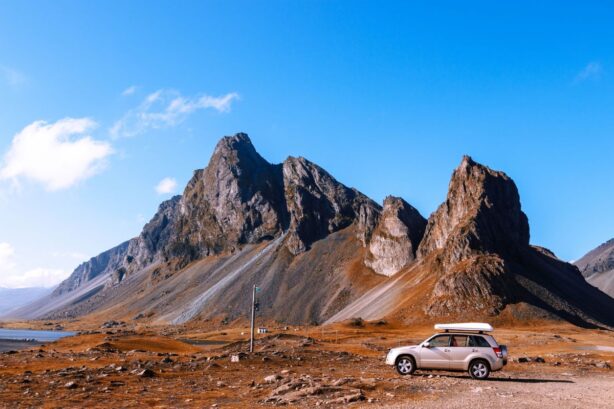 Choosing the right rental car for your family adventure may make or break your vacation, making the difference between a fun day out and a stressful excursion.
Whether you want to rent a sports car in Dubai to treat your teens to a fun and fast ride, or an SUV in Australia to handle tough terrain, putting thought into your rental choice is a must.
To help, consider these tips to help you choose the best car to rent for your family vacation:
1. Consider Your Budget
Budget is likely the single biggest consideration when deciding which vehicle to rent.
Remember to factor in not just the initial rental charge, but also the approximate cost of gas, or any additional insurance.
If you're planning to spend a week or more touring a foreign country, or a trip that involves driving for days, choosing a fuel-efficient rental car might make more sense.
On the other hand, if you'll only be doing short day trips, then you might want to splurge on a larger vehicle for a more comfortable ride.
2. Think About Car Size and Capacity
Consider both how many people will be riding in the car and what you'll need to carry.
Depending on the size of your family, you might need to choose an SUV or a van that can hold all of your belongings and comfortably seat everyone.
Additionally, if you're on a trip with small children, you'll need to make sure there's appropriate space for car seats and baby gear.
Jot down a list of all the luggage and gear you'll be taking, and then use it to help you choose the best vehicle for your needs.
3. Look For Family-Friendly Features
Whether your planned excursions are long or short, looking for features to keep kids comfortable and entertained can help make your trips easier.
Here are a few family-friendly features that you might want to look for when choosing which car to rent:
Sunshades or tinted rear windows, to help keep sun and glare out of your children's eyes.
A built-in refrigerator or cooler to keep snacks handy.
Child locks on doors to ensure younger children can't open them accidentally.
Built-in entertainment options to keep kids entertained on the drive.
Depending on your budget, there can be all kinds of useful features available, so browse the options and decide which extras are worth the expense.
4. Think Outside the Box
When it comes to deciding on the right car to rent, don't be afraid to look at some of the less common options.
Hatchbacks tend to have a surprising amount of space for cargo and great fuel economy, making them a good potential choice for lower budgets.
And though SUVs are the current top choice for large families, minivans can offer similar features and more comfort for your children.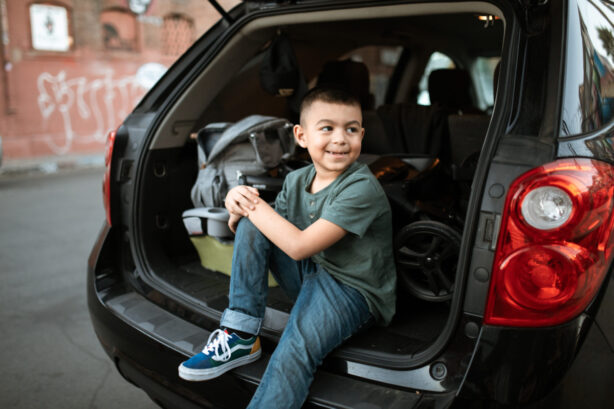 Enjoy a Safe and Comfortable Ride
Whether you are planning a one-day excursion or a long vacation, choosing the right car to rent can make your trip easier and more fun.
So, keep these tips in mind to help you have the best possible time on the road with your family.