Whether replacing a damaged roof or upgrading a kitchen, home repairs and renovations can be a big expense.
On average, homeowners spend about $6,000 yearly on home repairs, and up to $22,000 on a single home renovation project.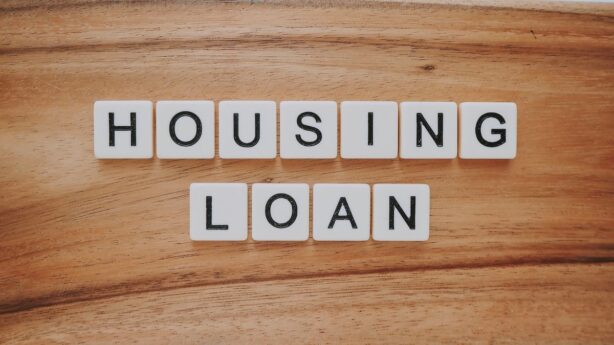 While some homeowners can pay for a project out of their pocket, the majority are often not prepared for such expenses, especially if the repairs were unexpected.
Thankfully, many reliable financing options now exist to enable you to spread out expenses over time and complete your project within the required timeframe.
Here are the top seven ways to finance home renovations and repairs for homeowners on a budget.
Insurance Coverage
All homeowners are expected to possess home insurance coverage.
The coverage shields you from financial losses from natural disasters, theft, storm, fire, or other damage.
If your home was damaged for a valid reason stipulated under your insurance policy, you might be eligible for insurance coverage on part or all of the repair costs.
Your insurance company will not cover any repairs or replacement costs of damage that occurs due to age or poor maintenance.
If you qualify for insurance coverage, you can usually directly link the insurance company to your contractor to allow seamless payments once the replacements or repairs are done.
Home Equity Loan
A home equity loan is one of the top ways to finance home renovations for homeowners on a budget. It allows you to use your available home equity as collateral on your loan.
As a homeowner, you can get up to 85% of the available equity in your home, and access larger loans if you hold more equity.
For example, if your home is worth $400,000 and your outstanding mortgage is about $150,000, then your available home equity will be $250,000.
With home equity of $250,000, you can borrow up to $212,500.
Typically, home equity loans come with a relatively low interest rate compared to other financing options.
This is because the home itself serves as collateral, shielding the lender from risk if you default on your payments.
However, you must have a steady income, strong credit score, and available equity in your residence to qualify for the loan.
Government-Insured Loans
You may want to consider government-insured loans if you don't meet the equity or credit loan requirements for other financing options.
One of the best options in the USA is the Federal Housing Administration (FHA) 203(k).
FHA loans offer low-down-payment mortgages with fixed rates and monthly payments that vary depending on the size of your mortgage and term length.
You can qualify with as little as 3.5% down, which allows more homeowners to access these types of loans.
These loans require regular mortgage insurance premiums through FHA. But these premiums tend to be lower than those charged by private lenders for similar products.
To find a lender offering the 203(k) loans, you need to use the lender search tool for the Department of Housing and Urban Development.
It's usually best to locate and send applications to several lenders to compare their fees, loan estimates, and rates.
You will need the usual mortgage underwriting requirements and a two-part appraisal to qualify for a 203(k) loan.
Use Financial Providers
Financial providers that specialize in home improvement loans can help you complete your repairs or renovations without saving the full amount beforehand.
All you have to do is to talk to your contractor and submit your application through a portal.
You then sift through your rates from hundreds of lenders and determine the best option for your needs.
Some financial providers with streamlined processes can deposit money into your account within 24 hours.
Typically, such providers have a customer support team that takes care of all your requests, queries, and concerns, guaranteeing a smooth process.
What's best about seeking financing from financial providers is that they are straightforward to use and extremely fast, saving time
The disadvantage, however, is that interest rates can be higher.
Contractor Financing
Some contractors provide financing options, either as a credit card or a personal loan.
Most contractors know that it can be difficult to pay all the costs of a large repair project all at once.
Thus, they provide options to finance home renovations and repairs to enable you to make payments over time, with some interest charged to the principal amount offered.
This can be a good choice if you are a homeowner with inadequate credit or home equity to get other financing options.
As you shop for the best deals, make sure that you check the interest rates offered by different contractors.
Also be sure to read through the fine print and ensure that the stipulated repayment schedule blends well with your monthly budget.
Personal Loans
You can use the money from a personal loan for numerous personal expenses, including home repair and renovation projects.
Personal loans are typically unsecured, meaning no collateral or other assets are attached to the loan.
They usually require a regular repayment schedule, which may include monthly or bi-weekly payments.
To gain access to a personal loan, you need to find a lender and apply for approval.
Some options include online personal loan lenders, banks, or credit unions.
The lender will review your application and determine whether to deny or approve it.
If approved, the lender will give you loan terms, which you can choose to reject or accept, and if you agree with the terms, the loan is funded.
Getting approved for a personal loan may not be easy if you have a poor credit score.
That's because lenders do not want to be exposed to the risk of defaulting on their investment.
Cash-Out Refinance
You may want to refinance your mortgage to pay for renovations or repairs if the rates are low or favorable.
A cash-out refinance allows you to apply for a new, larger mortgage compared to your current one.
You can use the remaining funds to finance your home improvement project after clearing your old mortgage.
With this financing approach, your home equity is collateral for the new loan.
Potential lenders will examine your credit profile, existing mortgage terms, and the balance needed to clear the mortgage.
The lender then strikes an offer, depending on an underwriting analysis.
A cash-out refinance may work especially well if you can find a lender offering lower interest rates than your existing mortgage.
Your home repair or renovation project may sound expensive and overwhelming, but with the right financing options, you can get your project up and running without a struggle.
Before you make any financing decisions, make sure to set a clear budget, and look into repayment terms, interest rate, and other fees of potential options.