The thought of turning your hobbies into a steady source of income is a dream for many.
And, no matter what your interests, there's no reason you can't make that dream a reality!
In today's global economy, there is a buyer for every product or service.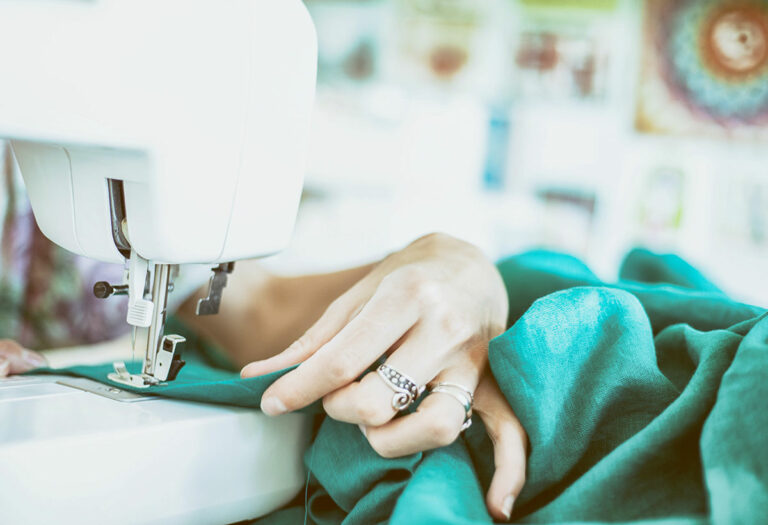 And, thanks to the Internet, anyone can reach their clients, no matter where these clients may live.
If you are good at something and, more importantly, passionate about something, there is always a chance you can start to make money from your hobbies.
It doesn't take a miracle — just a bit of patience and consistency. Here are the top tips on getting you started. 
Define Your Skills & Market Demand
The first thing you need to do is identify which of your hobbies could potentially become a source of income.
That can be a whole range of things — from taking pictures and selling them on stock sites, to making jewelry and offering it for sale on Etsy.
Or, you could opt for offering any service you're skilled in — think giving foreign language lessons online, helping people with their interior design, or editing other people's writing.
After you have shortlisted a few activities that could become an income source, it is time to see how much money these skills can make.
To objectively evaluate your success potential, you should:
Evaluate the market situation: Simply put, it means looking up what other people in your business niche are doing. Are there offers similar to that you have in mind? Are these offers in demand? How high is the demand?
Consider your unique selling point: No single product or service is truly unique, but there must be something you have that gives you a competitive advantage, or at least makes your products or services suitable for a specific audience — that is, even more suitable than the offers available now.
Identify your target audience: You probably have some basic idea of who might benefit from your products or services. But it's best to do a little more digging to succeed with your idea. Analyze what kind of people need your products — where they live, how old they are, how they spend their free time, etc. Any minor detail may be handy in determining your perfect customer.
Explore adjacent markets: Keep in mind you can potentially offer services in more than one area. In fact, it is better to explore as many markets as you can. You do not have to cover all of them simultaneously, but it is nice to have an expansion plan, even in the early business stages.
Pick a Platform For Your Sales
Depending on what hobby you wish to monetize, you can pick any number of platforms to use for sales.
For decor and jewelry, it might be Etsy or Amazon Handmade; for pictures and designs, you can consider Shutterstock or Deposit Photos.
If you have decided to offer freelance services, whether in programming or translation, you can always start with major freelance platforms like Upwork or Fiverr.
Alternatively, you can find a company to collaborate with on a freelance basis.
In today's gig economy, many businesses are always on the lookout for dedicated professionals to work with either part or full time.
You can contact as many companies as you wish, and work with several of them remotely.
The main perk of working with several trusted companies is that their compensation is usually higher than gig rates on freelance sites.
Yes, finding the right companies to collaborate with takes time, but so does constantly monitoring the offers on freelance platforms.
And, once you have built trust with several employers, you will not have to spend so much time hunting for freelance projects online.
Build Your Online Presence
Having a strong online presence is almost a necessity in our connected market if you want to make money from your hobbies and skills.
The obvious place to start is on social media, but depending on the services you plan to offer, you can go further and build a website of your own.
If you are in the programming or graphic design niche, a website of your own is simply a must. The same is true for bloggers who want to broadcast their ideas to larger audiences.
If you do decide to go this route, there's no need to be a tech professional to create your brand-new website from scratch.
Today, there are plenty of platforms, like WordPress or Wix, that offer easy to use website building blocks and support at affordable subscription rates.
Whether you launch your own website or not, you should still cover all the social media channels favoured by your target audience.
If there are several of them, just start one at a time, and expand to others when you have more time and energy.
Consider Different Marketing Techniques
Website and social media are the most popular channels for promoting a business, but they are not the only ones.
Did you know, for example, that email marketing has the highest return on investment compared to all other marketing channels?
So, if you think that no one reacts to email promotions, you probably have never seen it done right.
The key to good email marketing is to make sure you're reaching out to groups of people who might be genuinely interested in your product or service.
Initially, gathering email addresses of people interacting with your social media posts is a good starting point.
You don't necessarily need to search manually, depending on your location and its regulations on email marketing — email lookup tools like SignalHire can be used for this purpose.
These tools can also find contacts in bulk, which means that they can help you build a cold lead database in less time.
Targeting the right audience is already half the path to success — and then you can start working on email marketing campaigns that turn your cold leads into paying customers.
Keep in mind that emails do need to comply with anti-spam regulations.
In the USA, that means including accurate subject lines, a physical business address, and an easy way to unsubscribe from future emails, among other things.
Keep Analyzing and Improving
Without constant analysis, it's impossible to find the best ways of promoting your services.
Fortunately, most social media sites offer detailed insights into your followers' behaviour.
For websites, there is always Google Analytics, and email campaigns can be monitored with a variety of third-party tools that vary both in price and functionality.
Whatever marketing channels you use, keep track of your statistics.
This will help you see which of your promotional efforts pay best — that is, which content draws the most attention and which products seem to be in the highest demand.
Regular analysis is essential to see the strong and weak aspects of your online businesses. This, in turn, will help you improve on strengths and minimize the weak factors.
All of this may seem like a lot of work, and if you're completely realistic — it truly is, especially in the initial setting-up stages.
But, once you've started marketing your skills and evaluating the results, it will go a lot smoother and with less effort on your part.
After all, beginnings are always the hardest. Once you've pushed through the first challenges, you'll be on the road to making money doing what you love.