It's been thirty-seven years since a group of eight bridge partners first got the idea of compiling some of the best-loved recipes from their bridge group into a cookbook.
And the runaway success of the very first The Best of Bridge cookbook right up to the iconic status of the brand today is one of Canada's most inspiring success stories.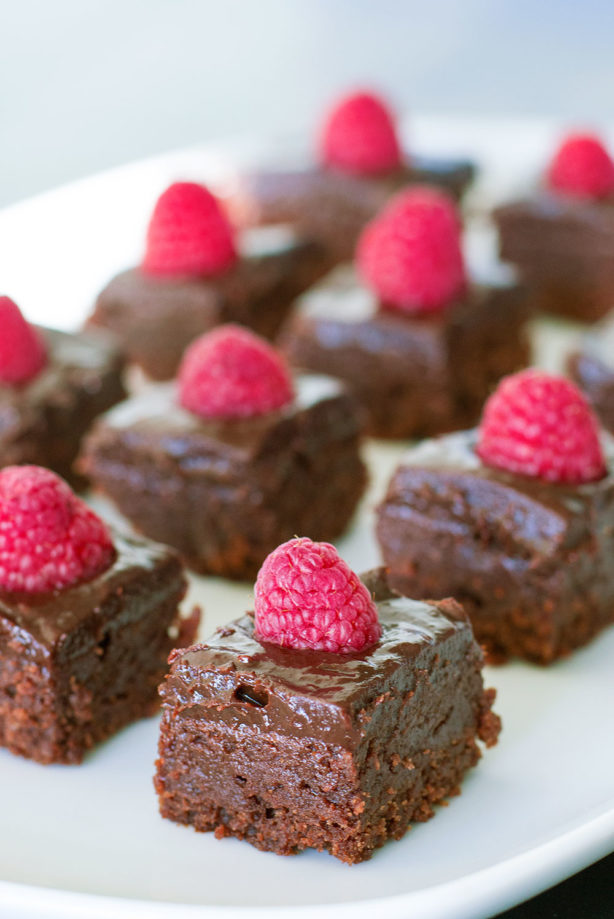 Not just about cooking, The Best of Bridge has always been a brand about friendship and that is fabulously obvious in the two latest cookbooks: The Best of the Best and more and The Rest of the Best and more; which have recently been re-released with the new concealed Wire-O hardcover binding that is so handy for kitchen use.
I received a copy of each of these fabulous cookbooks to review and I decided to spoil my family by whipping up the Chocolate Raspberry Truffle Squares from The Rest of the Best and more cookbook.
These squares are absolutely decadent. One of the things I noticed about a lot of the recipes in the Best of the Best and Rest of the Best cookbooks is that they aren't just designed to be delicious. For the most part, they're quick and easy to make too!
This recipe is the perfect example of that. It delivers all the flavour of a melt-in-your-mouth Chocolate Raspberry Truffle without all the work of forming the truffles and rolling them in cocoa or icing sugar. And the plump raspberry garnish on top adds the perfect acidic bite to these rich morsels.
Of course, there's no need to limit yourself to raspberry jam when making these squares either. Try strawberry, grape or plum jam for a completely new taste sensation.
I used a mixed berry jam for my squares and the combination of raspberry, strawberry, cherry and chocolate was to-die-for!
The recipes in these cookbooks are beloved favourites of cooks across North America and having tried a few of them for myself, I can see why.
These books are designed for the average busy woman that wants to be able to make great food for her friends and family without spending hours in the kitchen or breaking the bank.
Check out the cookbooks for yourself and see why The Best of Bridge cookbooks have been a phenomenon for over two decades.
The cookbooks are available at bookstores and online retailers throughout North America and with the new Wire-O hardcover binding, they're sure to be loved for decades to come!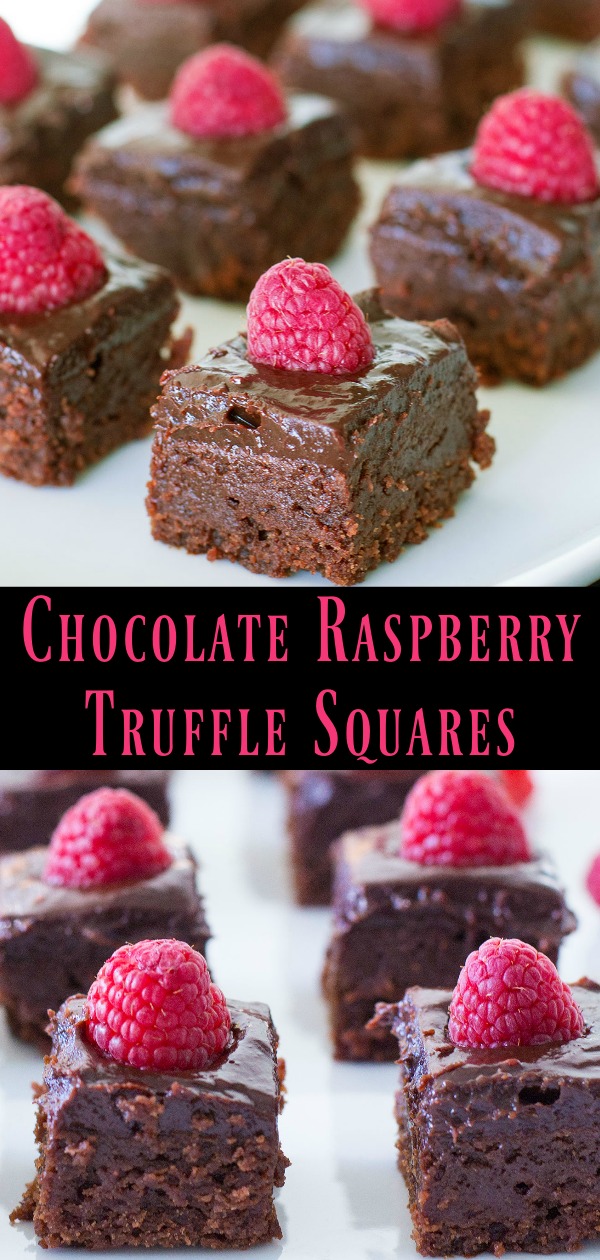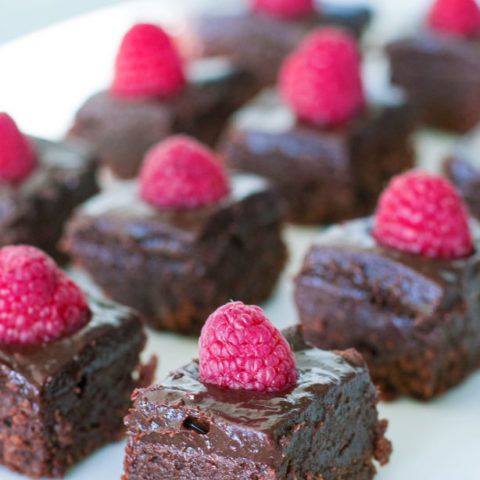 Chocolate Raspberry Truffle Squares
Simple and delicious fudgy squares blended with the tangy flavour of raspberries.
Ingredients
BROWNIE BASE
3 1oz squares unsweetened chocolate (90 g)
1/3 cup butter (75 mL)
1/4 cup raspberry jam (60 mL)
2 eggs
1 cup sugar (250 mL)
1 tsp vanilla (5 mL)
1/2 cup flour (125 mL)
TOPPING
2 Tbsp whipping cream (30 mL)
2 Tbsp raspberry jam (30 mL)
2 Tbsp butter (30 mL)
4 1oz squares semisweet chocolate, chopped (120 g)
1 cup fresh raspberries (250 mL)
Instructions
TO MAKE BASE
Preheat oven to 350°F (180°C). Line an 8" (20 CM) square pan with foil; grease and set aside.
Combine chocolate, butter and jam in a saucepan. Stir over low heat until smooth. Remove from heat.
Beat eggs in large bowl until foamy. Mix in sugar, vanilla and chocolate mixture. Stir in flour just until blended.
Spread batter evenly in pan and bake for 20-35 minutes, or until set. Cool completely in pan on a rack.
TO MAKE TOPPING
Combine cream, jam and butter in a saucepan. Heat to a simmer, stirring constantly until melted.
Remove from heat and add chocolate, stirring until smooth. Let stand until cool, but still soft, about 30 minutes.
Spread topping over brownie base. Immediately top with raspberries and chill until cold. Cut into small squares.
Recommended Products
As an Amazon Associate and member of other affiliate programs, I earn from qualifying purchases.
Nutrition Information:
Yield:

36
Serving Size:

36 squares
Amount Per Serving:
Calories:

97
Total Fat:

5g
Saturated Fat:

3g
Trans Fat:

0g
Unsaturated Fat:

2g
Cholesterol:

17mg
Sodium:

25mg
Carbohydrates:

12g
Fiber:

1g
Sugar:

9g
Protein:

1g