Every year the little plum tree in our backyard provides us with dozens and dozens of tasty plums. These aren't the traditional purple plums that are found in the store; the flesh is yellow and incredibly sweet while the skins range in colour from red to purple depending on the ripeness and are very tart.
They are great for fresh eating but once cooked, the skins become bitter, so after years of piling sugar onto cakes, pies and tortes made with the frustrating fruit, we finally resigned ourselves to just eating as many fresh plums as possible and letting the rest spoil on the ground.
Then, a few years ago, it struck me that I might as well try to make plum jam with our surplus of plums. I had never made jam before, so I decided that I really didn't care if I messed up the canning process or if the plums made awful jam.
A few hours later, I knew what all our extra plums would be used for in the future. The plum jam had been quick and easy to make, and tasted fabulous!
The tart skins of the plums I use are perfect for making a tangy, flavourful jam, but this recipe will work perfectly whether you are using wild plums, store-bought plums or the tart-skinned, yellow-fleshed plums similar to the ones that we grow.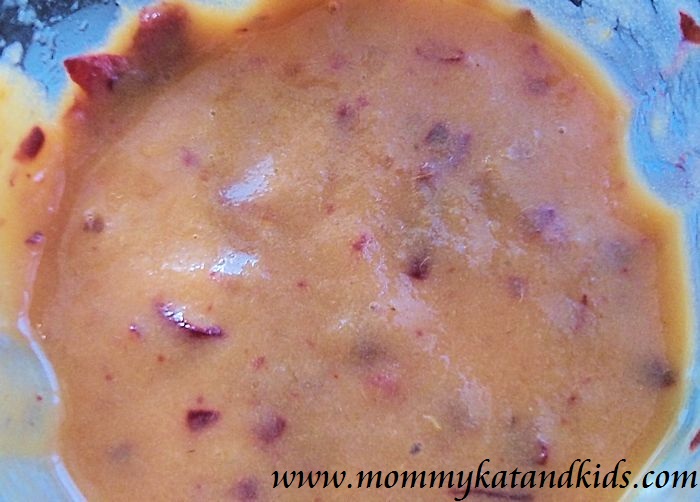 What I love most about making jam is the way that the colour changes when the sugar is added. Before adding the sugar, the plum jam is a puree of yellow fruit with bits of red and purple skin showing throughout.
After, it's a gorgeous, deep red plum jam that my oldest son loves to have on a piece of toast for breakfast. It's also lovely to use for baking and when I enjoy it in the winter, it always reminds me of those warm summer days spent picking plums in the backyard. Added to juice, it even makes refreshing ice pops!
If you have extra plums of any sort and are wondering what to do with them, this recipe is one you have to try! Do you prepare fruits and veggies to enjoy in the winter? What's your favourite way of preserving your produce?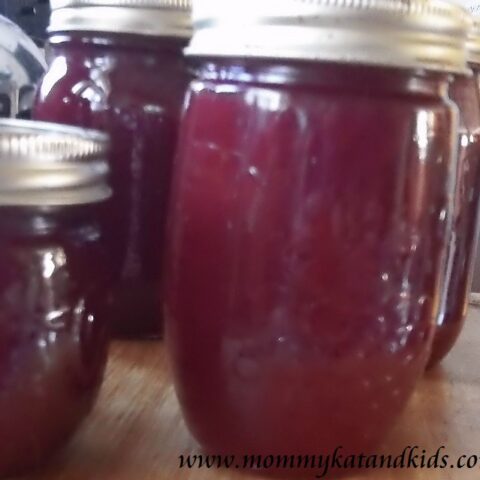 Kat's Summer Plum Jam
This flavourful plum jam is especially good when made with tart wild plums!
Ingredients
6 cups plums
1/2 cup water
1 box fruit pectin
8 cups sugar
Instructions
Remove pits from plums. Place fruit in food processor or blender and pulse slightly to chop plums or, if you prefer smoother jam, blend until pureed. Measure out six cups of prepared fruit and place in large saucepan or Dutch oven.
Add water to plums and bring to a boil over medium-high heat, stirring constantly. Reduce heat and simmer plums for five minutes.
Remove pot from heat and add fruit pectin. Stir to combine. Bring to a boil over high heat, stirring frequently.
Add sugar all at once. Stir over high heat until mixture comes to a hard boil. Boil for one minute, stirring constantly, and remove pot from heat.
Stir jam and skim off bubbles. Pour carefully into hot sterilized jars, leaving approximately half an inch of space at top. Seal and cool.
Nutrition Information:
Yield:

9
Serving Size:

1 grams
Amount Per Serving:
Calories:

40
Unsaturated Fat:

0g