While I don't mention it often, I absolutely love carving pumpkins. There's something so fun about making a piece of art that will only last for a few days and over the years, I've tried all kinds of pumpkin patterns, from sunset silhouettes of the African Serengeti to fantasy castles and dragons. So when I was asked to carve a pumpkin as part of the Glad Gruesome Challenge this year, I leaped at the chance.
The mission was simple. Choose a pumpkin, carve it for Halloween and throw the guts into a countertop compost bin lined with a Glad Compostable Bag featuring Febreze Freshness. Then check to see how well the bag contained the smell and mess of the decomposing pumpkin. The boys and I chose our pumpkins and started carving!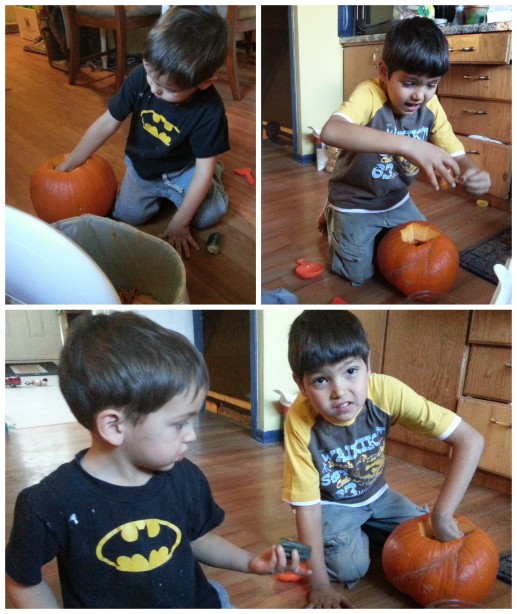 After feeling under the weather for a few days, I was a little short on time to get my pumpkin carved, so I chose a fairly basic design compared to some I've done in the past. The ghostly Black Pearl ship from Pirates of the Caribbean is such a fun design for Halloween and fairly simple to carve with impressive end results. There is a special scraping tool involved to peel the skin off in certain places without cutting right through the pumpkin but these minor parts of the pattern can be cut normally or even eliminated and still result in a fabulous ghost ship.
Meanwhile, the innards of the pumpkin and the bits I carved out went into the compost bin. I left the bin sitting out on the counter and after a few days, I was already impressed by the fact that there was no noticeable smell from the container. When I checked the composter, I was equally excited to see that the bag was containing all the liquid from the decomposing pumpkin! I have been wanting an indoor composter for some time but hesitated because I was worried about the smell. Fortunately, that won't be an issue with Glad Compostable Bags and the odour-eliminating power of Febreze!

My boys carved basic happy faces into their pumpkins and with that we were ready for Halloween. And best of all, we would also be ready to grow big, beautiful pumpkins in the garden next year with the composted remains of our jack-o-lanterns! I have to admit, I can't wait to show off the Black Pearl tomorrow when kids come around to trick or treat!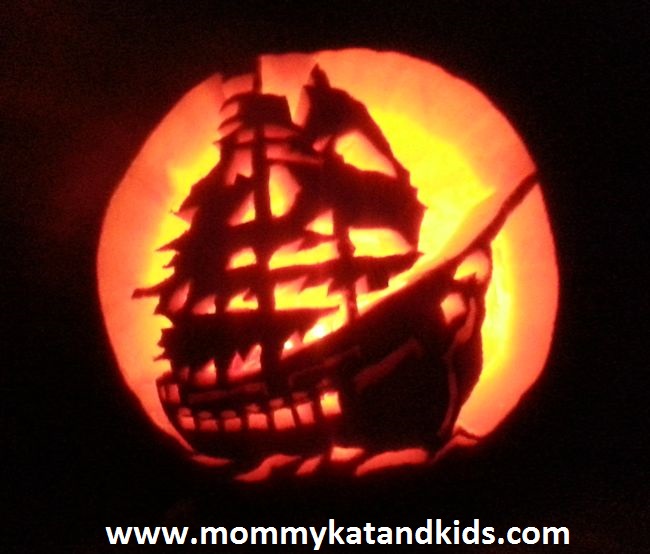 If you've ever considered composting but were worried about the mess and smell involved, Glad Compostable Bags with Febreze Freshness are a great solution that makes composting easy. And right now you can even get a money-saving coupon for $2 off your next purchase of Glad bags with Febreze Freshness! So carve up your own jack-o-lantern and compost the remains for a spooky and eco-friendly Halloween this year!