A good bra is an essential in any woman's closet, but a good bra is hard to find. From the size to the cut to the way a bra looks under clothing, there are so many aspects to consider when trying to find a bra that fits just right.
I have heard that one of the biggest mistakes a woman can make is owning just one style of bra, and that's something I've found to be true time and time again. The bra I wear with my favourite little black dress is completely different than the one I wear with a cute tank top. I actually have quite an extensive collection of undergarments but one thing I was missing was a basic everyday bra to be worn under t-shirts or sweaters.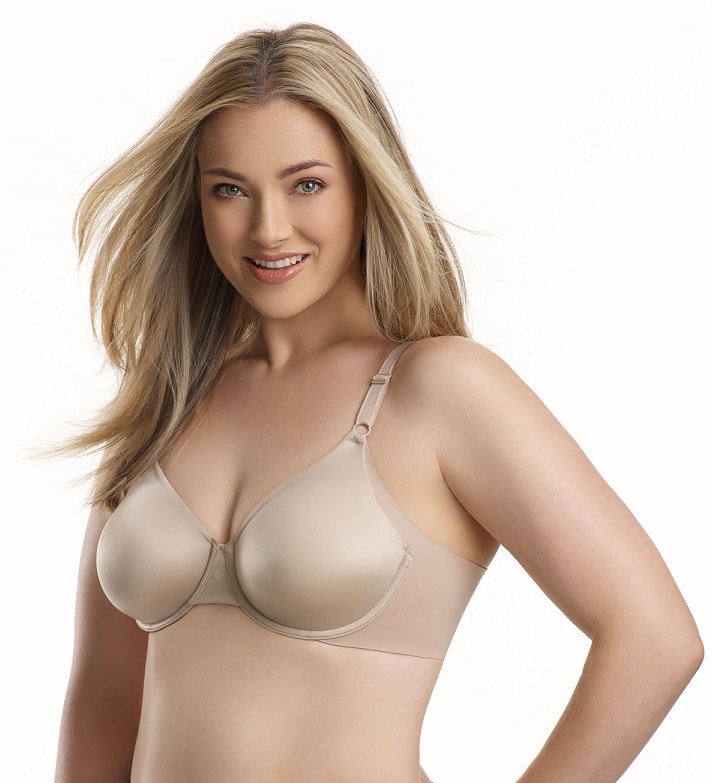 Warner's and Olga pride themselves on providing women with comfortable, well-fitting bras that are perfect for everyday wear. Warner's specializes in sizes ranging from 34B to 38D, while Olga provides plus-sized comfort with bras that go up to 38DDD. And recently, the company introduced a new innovation that has made the bras even more comfortable.
The new Warner's No Side Effects wireless and underwire bras and Olga On Your Side underwire bras are the next level in comfort for women looking for a great everyday bra. Higher cut sides provide maximum comfort while also ensuring that there's no underarm bulging while wearing the bra.
I received one of the new bras to review myself and what I noticed about it immediately was how incredibly comfortable it was. The smooth cups and sides make this bra feel almost invisible under clothes, and while I was slightly worried that the higher cut of the sides would dig in and irritate my skin, the exact opposite was true. The fabric was soft, stretchy and fit against my skin perfectly!
I'm happy that my search for a comfortable and flattering everyday bra is finally over and if you're in need of a new basic bra too, the new No Side Effects bra from Warner's or On Your Side bra from Olga are sure to please. Find the bras at major department stores across Canada and see what you think of the new higher sides!