Jason Priestley may be best known for his role as teen heartthrob Brandon Walsh, but these days he has plenty of other work keeping him busy. From his guest appearance on Package Deal to directing his first full-length feature to publishing his memoir, there's always a lot on the Vancouver-born actor's plate. Even so, he recently took a few minutes to call me up and chat with me about his humanitarian work supporting the P&G Children's Safe Drinking Water (CSDW) program, his experiences as a father and his love of lentil soup.
Jason's children Ava and Dashiell, at 6 and 4, are almost the same age as my boys and I couldn't help but wonder if he missed the baby days now that his children were getting older.
"There's some baby things I miss," he admits, "but there's others I don't miss at all. That diaper bag was the worst. I hated hauling it all over. With two kids almost exactly two years apart I had to carry that thing nonstop for over four years. And it was so loaded down…diapers, wipes, bottles, snacks, toys…it never ended! I threw a party the day I was finally able to ditch the diaper bag."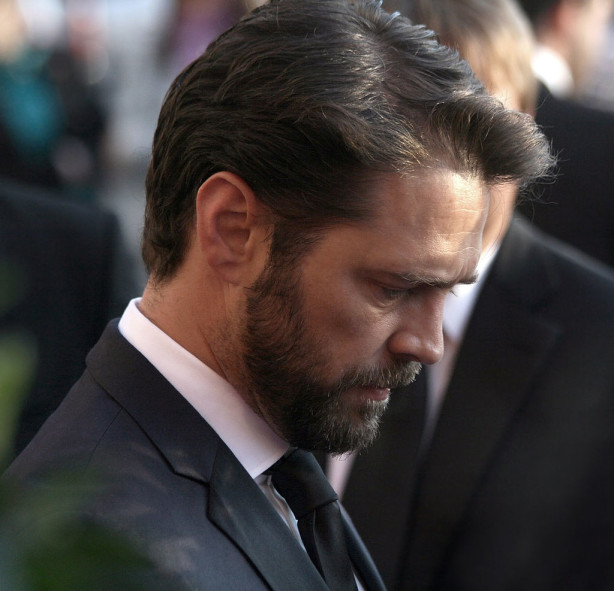 And there's so much enjoyment in watching a child grow up and master those basic life skills too. "Dashiell and I were in the Los Angeles airport getting ready to fly to San Francisco and Dashiell had to use the bathroom," Jason recounts. "So I said, 'Okay, we'll go pee.' And I took him in, and they had this lower, child-sized urinal in there. And I showed him what to do, and he stood up and used it! He was finally big enough to pee standing up. So we're standing there together at the urinals peeing together for the first time and I thought to myself, 'This is just the best. First time using a urinal.' It was one of those moments a father remembers forever." Jokingly, he pronounces, "Thanks, LAX Admiral's Club!"
As the mother of two boys, I can most certainly relate. I remember myself how exciting it was when my boys learned to pee standing up. And of course, being female, it was something I couldn't illustrate for them, so seeing them figure it out was a pretty special moment. Jason and I start talking about single parenting and he mentions his own mother was a single parent for some time before remarrying.
"She was a huge influence in teaching me how to treat women and show them respect. And really, my hat goes off to any single parent. Parenting is hard but when I just can't take it anymore, I can hand things off to my wife. I say, 'Honey, I love the kids, but I need you to take them for a minute while I go into the back yard and, you know, shoot myself in the head.' I can't imagine not being able to do that."
Even as I'm laughing, I'm thinking about how there's not a parent in the world that hasn't had that moment. And since parenting is full of surprises, I'm curious about what the most surprising aspect of parenting has been for Jason and his wife so far.
"It's all such a crazy learning experience," he says. "When my wife and I left the hospital, we drove away like we'd stolen something. We kept looking at each other just amazed that nobody was going to come after us. But babies know so much and when they need something, they tell you. You just have to be open to listening to your baby, and she'll tell you want she needs. Ava told us so much as a newborn. Babies have this incredible survival instinct and ability to communicate. That probably surprised me more than anything. They may be babies, but they're going to succeed and they're going to do whatever they have to do to make that happen."
The exhaustion, the frustration, the surprises…they're all part of the magic of becoming a parent. And as far as Jason is concerned, it really is a type of magic. "Having a child, it brings back all that wonder and curiosity and magic that adulthood has beaten out of us. Adulthood makes you cynical and negative and a non-believer about so many things, but when you introduce a child into your life, you believe in magic again."
Jason's children are obviously incredibly important to him, and they were also an integral part of his decision to support the #CleanWater campaign, a joint partnership between P&G and Walmart Canada to provide clean drinking water to communities in the developing world through the CSDW Program. Joining the initiative all started with the statistics, Jason tells me.
"16,000 people die every day due to a lack of clean water," he says. "I mean, it's 2014 and yet one billion people don't have clean water to drink. I started thinking about my kids, and how I take the water they have for granted. Then I started thinking about the children that don't have clean water. And then I thought about the parents of those children…once I did that, I couldn't not be a part of this campaign."
It's such a worthwhile initiative and one I was proud to support myself, so I can certainly agree with that sentiment. And it's clear from listening to Jason that it's a cause he's passionate about. "The best part," he says, "is that my children now have a greater respect for the water they drink too. As a family, it was an incredible learning experience and one of the best parts of this campaign for me. As a society, I think we've come to the point where we need to look at our most valuable resources as global commodities instead of regional ones, and water is one of those essential resources."
Of course living in a farming province, there's no need to convince me. I'm justifiably proud of the role Saskatchewan plays in feeding the world. Jason and I start talking crops and I mention that Saskatchewan is the world's largest supplier of lentils, providing around 67% of the world's lentil supply.
"No way! Man, I love lentils!" he says, a surefire way to this Saskatchewan-born woman's heart. "There's nothing better than when you make a good pot of lentil soup and then you eat it all week. And it's always best at the end when all the flavours have blended. I knew about Saskatchewan potash, but not lentils."
It's our claim to fame, I joke. Lentils and potash: the core the of the Saskatchewan economy.
"Just talk about the lentils," Jason says with a chuckle. "Nobody really knows what the #$%* potash is."